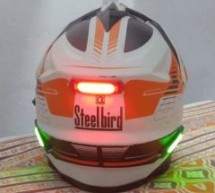 Motorcyclist Adnan Khan has decided to use a little Arduino programming and microcontroller hardware to create helmet signalling lights that are linked to the indicators on his motorbike providing other road users with plenty of notification on what is next manoeuvre will be. Watch the demonstration video below to learn more about the project which uses an Arduino Uno integrated into the motorbike signallin ...
Read more

›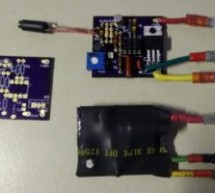 Unhappy with a headlight modulator I purchased, I decided to make my own. Even though it would be a trivial programming project to use an Arduino Teensy or similar to do this, I decided to do it the "old fashioned" way, using a 555 timer. The 555 is a clever chip; not only will it supply the oscillator for the flashing effect, it has a reset pin that can be used to force the output to a known state (low) wh ...
Read more

›
As seen in MotoGP Race, the rider is seen riding through corners while laying aside his bike to the left and right. But there is an interesting moment when the motor looks to collapse sideward, the front views remain horizontally. How could that be? Such onboard camera applies GYRO system, where the camera will be fixed perpendicular to the gravity of the earth. Step 1: BUILD YOUR OWN GYRO CAMERA We could b ...
Read more

›