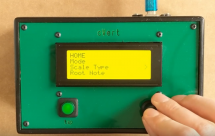 Generating random data is incredibly hard, and most of the random data around you isn't truly random, but merely pseudo-random. For really random data, you'll have to look at something like radioactive decay or *holds up spork* something like this. YouTube commenters will also suffice. The idea of using random data for generating musical notes is nothing new, but [Danny]'s experimental MIDI controller is so ...
Read more

›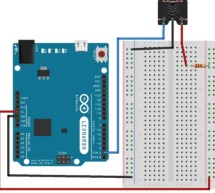 Introduction If you completed any of the buzzer projects, you will know by now that there is much fun to be had in making the Arduino create noises. The only issue you might have had is with the quality of the sound. Since MIDI is a serial protocol and the Arduino can generate messages on the serial port, we can use an Arduino to send MIDI signals to a PC and have the PC play the noises using a MIDI synthes ...
Read more

›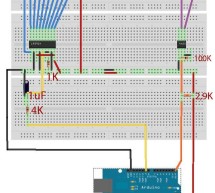 Hello everybody, I've been working on a midi controller for some time now, Midi OUT hasn't been a problem, but for Midi IN i had to take some more time. i've used this circuit for midi input but i've used a 4n25: original thread @ http://www.arduino.cc/cgi-bin/yabb2/YaBB.pl?num=1187962258/ it works great! but for my project i need VU meters, i thought this wouldn't be a problem, because i could easily say t ...
Read more

›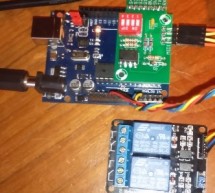 This project uses relays to control a Firgelli Automations linear actuator without feedback. The relays are controlled by the MIDI Volume (Control Change number CC7) command which is read by the microcontroller and converted into one of the only 3 states of operation: 1) The Linear Actuator is stopped, 2) The Linear Actuator is extending, 3) The Linear Actuator is retracting. Using the MIDI Volume CC7 comma ...
Read more

›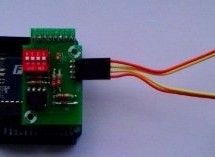 MIDI BASS PEDAL ARDUINO UNIT The MIDI Bass Pedal circuit is capable of encoding any number of momentary action, push to make, single pole single throw (SPST), switches from 1 up to 30 to produce the equivalent MIDI note-on/note-off data commands. The encoded switches are wired via IN4148 diodes. The keys are arranged in an 6 x 5 (30 keys) matrix, for up to a two and a half octave range. The  MIDI start Note ...
Read more

›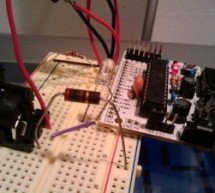 A friend of mine wanted to control Cubase, his audio recording software, with a push button so that he could stop and start recordings remotely without having to go over to the computer and type on the keyboard. You may be able to do this in other recording software, we just happen to use Cubase. Step 1: What you need Normally open push buttons (one for every action you want to perform like these) 10K-Ohm r ...
Read more

›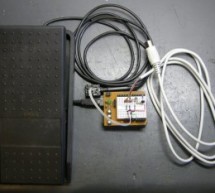 I'm playing keyboards this fall in another rock concert to benefit the high school robotics team, and for some of the tunes I need to be able to fade an organ in and out over a period of a measure or two. My keyboards are velocity-sensitive, so if you hit the keys harder they play louder (like a piano); and they have aftertouch, so if you press down extra-hard on the keys you can get special effects. But th ...
Read more

›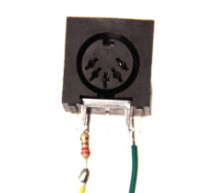 This instructable will show you how to use an Arduino to send and receive a variety of MIDI messages so you can start building your own MIDI controllers and instruments.  First I'll talk a little bit about MIDI protocol, if you're just looking for sample code skip ahead to steps 5-9. If you know absolutely nothing about MIDI note, velocity, and pitchbend or are confused about what MIDI does and why you woul ...
Read more

›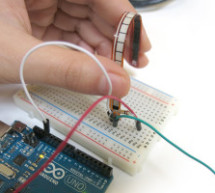 Now that you're up to speed on using Arduino's inputs and outputs, this Instructable will give you everything you need to get started using sensors to trigger MIDI notes from Arduino. This post is the last installment in a series of workshops I led at Women's Audio Mission. The first two classes are Intro to Arduino and Working with Arduino Inputs and Outputs. Parts List: (1x) Arduino Uno Amazon or you can ...
Read more

›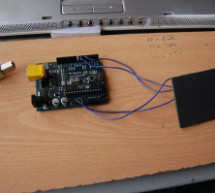 So, looking at these Kaoss pads and alike hardware, I found that there is hardly any point in this device being so expensive, when you just want to use it as MIDI controller. Going through my parts bin, I found a Synaptics touchpad from an old laptop and figured this should just work as a replacement. Ok, when I say 5$, i mean really cheap. Clearly a loose arduino is already 20-25 USD (but you can replace i ...
Read more

›
This instructable shows how to build a shield to connect devices that send MIDI signals (e.g. a masterkeyboard) to an Arduino. The basic schematic is derived from: http://www.arduino.cc/cgi-bin/yabb2/YaBB.pl?num=1187962258/ Step 1: The schematic Basically the schematic is just an optocoupler with some resistors to decouple the MIDI device from the Arduino. Note that the DIN connector on the left side is see ...
Read more

›
Amanda Ghassaei has published on her website an interesting project: the Glitchbox. This instrument can do two different things: -it can be used as a standalone audio device, with the audio data stored in the arduino's flash memory -it can also be used to sequence MIDI through a usb connection to your computer There is also a detailed  instructable with all the information needed. For more detail: Gl ...
Read more

›