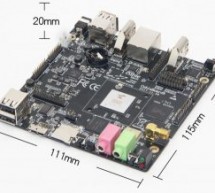 CubieTech recently announced a new SBC CubieBoard9 on their product page. This SBC is yet unpriced and also not reached the CubieBoard.org community website. CubieBoard9 features a quad A53 Actions S900 SoC, 3GB LPDDR3, 16GB eMMC, WiFi/BT, and dual independent displays with HDMI, MIPI-DSI, LVDS, and eDP. Back in 2014, CubieTech announced Allwinner A80 based CubieBoard8 that was never launched in the ma ...
Read more

›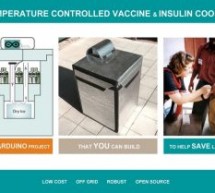 Keeping cool saves lives In the developing world, vaccines are the front line of defense against dangerous illnesses such as Ebola, Influenza, Cholera, Tuberculosis and Dengue to name a few. Transporting vaccines and other life-saving materials such as insulin and blood require careful temperature control. First-world logistics tend to break down when supplies are transported into regions with limited resou ...
Read more

›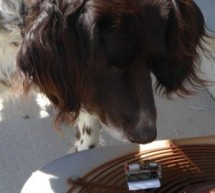 So this Lazy Old Geek (L.O.G.) hasn't been able to do an Instructable for a few years. At 70 years old, the brain doesn't work as well as it used to and it's hard to focus on big projects let alone try to write about them. (I am entering Arduino Contest.) But with the help of my loving dog, Sadie and my CPAP machine, I'm going to give it a try. Sadie is my anti-depressant, keeps my spirits up and we walk ev ...
Read more

›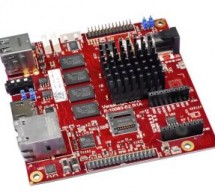 VersaLogic has released a rugged, lasting, simple-to-use and ready-for-deployment Zebra VL-EPC-2701 board. The Zebra single board computer is a complete Arm-based embedded computer. It features several models that are available with power-efficient, single- or dual-core i.MX6 CPUs. The Arm-based Single Board computer comes in two models; which features either NXP i.MX6 Solo (single core), or the i.MX6 ...
Read more

›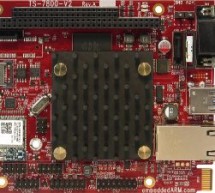 Back in 2007, Technologic Systems announced the TS-7800, a single-board computer (SBC) that was able to boot Linux 2.6 in under two seconds. At its core, The TS-7800 is equipped with a Marvel 500MHz ARM9 CPU and includes a user-programmable on-board FPGA (Field-Programmable Gate Array) with 12,000 LUTs (look-up tables). The TS-7800 was a powerful board at that point and a template for other SBCs to follow i ...
Read more

›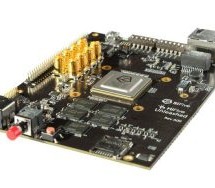 RISC-V is an open specification of an Instruction Set Architecture (ISA). That is, it describes the way in which software talks to an underlying processor – just like the x86 ISA for Intel/AMD processors and the ARM ISA for ARM processors. Unlike those, however, the RISC-V ISA is open so that anyone can build a processor that supports it. Just as Linux revolutionize the software world, RISC-V could create a ...
Read more

›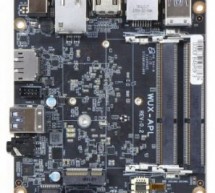 The Intel Apollo Lake SoCs officially known as the Intel Atom® processor E3900 series, Intel® Celeron® processor N3350, and Intel® Pentium® processor N4200 platform empowers real-time computing in digital surveillance, new in-vehicle experiences, advancements in industrial and office automation, new solutions for retail and medical, and more. Intel which has also pioneered the Embedded NUC (eNUC) through it ...
Read more

›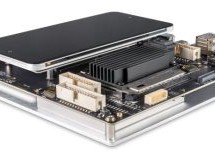 Intrinsyc's new Open-Q 845 HDK Development Kit has the same Mini-ITX (170 x 170mm) dimensions and sandwich-style design as the Open-Q 835 from the previous year. The main SoC, Snapdragon 845 is integrated into the board topped by a heatsink. This dev board includes a smartphone like 5.7-inch QHD (1440 x 2560) touchscreen controlled via MIPI-DSI, as well as a camera board with dual rear-facing cameras and a ...
Read more

›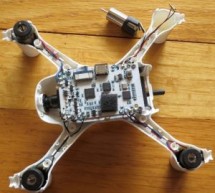 My lower-midrange Hubsan X4+ FPV drone got stuck in a tree in the middle of winter. We managed to knock it down a couple of months ago (the drone, not the tree), while there was still lots of snow to cushion the fall. After weathering the elements for over a month, it appeared to be mostly fine, except…one motor was seized. On the plus side – teardown excuse. I confess this isn't a full teardown. The 720p c ...
Read more

›
4D Systems, the manufacturer of intelligent graphics solutions, has announced a new 3.2" smart display module as part of the ' gen4 ' series, which had been designed specifically for ease of integration and use, with careful consideration for space requirements and functionality. These modules features a 3.2" color TFT display with options for Cover Lens Bezel (CLB), Resistive Touch and Capacitive Touch. Th ...
Read more

›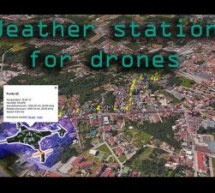 The project consists of a kit for drones that includes an electronic device that functions as a meteorological station. Things used in this project Hardware components Arduino MKR1000 or Arduino/Genuino Zero + Arduino wifi shield 101 × 1 DHT22 Temperature Sensor × 1 Jumper wires (generic) × 1 LED (generic) recommended one Green, one Yellow and one Red × 3 Resistor 10k ohm × 1 Resistor 4.7k ohm × 3 SparkFun ...
Read more

›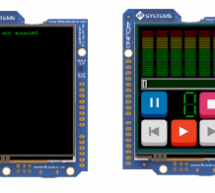 The Sound Module-II or the SOMO-II is a small and efficient audio module from 4D Systems that is able to play .mp3 or .wma audio files in the convenience of accessing it within a microSD card or a USB Flash drive (by using external components). The aim of this project is to showcase the basic functions of the SOMO-II Audio Module such as the Play, Pause/Stop, Next, Previous and the Volume controls. The equa ...
Read more

›