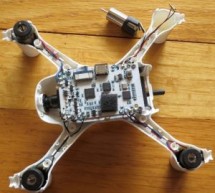 My lower-midrange Hubsan X4+ FPV drone got stuck in a tree in the middle of winter. We managed to knock it down a couple of months ago (the drone, not the tree), while there was still lots of snow to cushion the fall. After weathering the elements for over a month, it appeared to be mostly fine, except…one motor was seized. On the plus side – teardown excuse. I confess this isn't a full teardown. The 720p c ...
Read more

›
4D Systems, the manufacturer of intelligent graphics solutions, has announced a new 3.2" smart display module as part of the ' gen4 ' series, which had been designed specifically for ease of integration and use, with careful consideration for space requirements and functionality. These modules features a 3.2" color TFT display with options for Cover Lens Bezel (CLB), Resistive Touch and Capacitive Touch. Th ...
Read more

›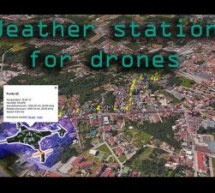 The project consists of a kit for drones that includes an electronic device that functions as a meteorological station. Things used in this project Hardware components Arduino MKR1000 or Arduino/Genuino Zero + Arduino wifi shield 101 × 1 DHT22 Temperature Sensor × 1 Jumper wires (generic) × 1 LED (generic) recommended one Green, one Yellow and one Red × 3 Resistor 10k ohm × 1 Resistor 4.7k ohm × 3 SparkFun ...
Read more

›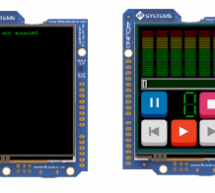 The Sound Module-II or the SOMO-II is a small and efficient audio module from 4D Systems that is able to play .mp3 or .wma audio files in the convenience of accessing it within a microSD card or a USB Flash drive (by using external components). The aim of this project is to showcase the basic functions of the SOMO-II Audio Module such as the Play, Pause/Stop, Next, Previous and the Volume controls. The equa ...
Read more

›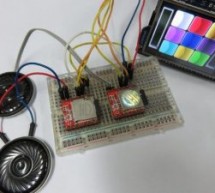 The 4Duino DJ Mixer is a fun and interactive project similar to a keyboard MIDI Controller that has the ability to play sample beats and songs. Before, DJ and music artist needs to use computers, recording and playback devices before they can mix and play their own customized music. But using this project, the user can utilize the 4Duino LCD screens and the 4D SOMO-II music module. The 4Duino will serve as ...
Read more

›