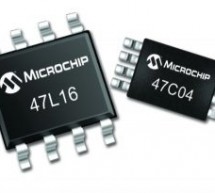 Microchip announces a new family of Serial Peripheral Interface (SPI) EERAM memory products that offers system designers up to 25 percent cost savings over the current serial Non-Volatile RAM (NVRAM) alternatives. The family introduces four reliable SPI densities to Microchip's EERAM portfolio, ranging from 64 Kb up to 1 Mb. High-density SPI EERAMs up to 1 Mb for task data-logging application ...
Read more

›
The Exen Mini was categorized as one of the world's smallest 32-bit Arduino compatible boards that was launched by Nerdonic, although the board was able to get the job done in some areas it still had limited capacity, it had only 8 I/O pins. Based on the success and limitations of the Exen Mini, Nerdonic has launched a new similar board, but with improved I/O options called the Exen Proto. Just like the Exe ...
Read more

›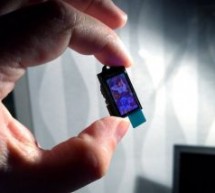 The adoption of Wearables has been on the rise especially with the advent of smartwatches and smart glasses, and a growing interest in augmented and the virtual reality space. Most watches are beginning to have some level of smartness and the everyday smartwatch is becoming cheaper. For example, in the last five months, I have own two sets of smartwatches with a different artistic and feel. The Wearable mar ...
Read more

›
American microcontroller manufacturer company Microchip has unveiled an open source, mainline Linux ready "SAMA5D27 SOM" module. This module is based on a SiP implementation of its Cortex-A5-based SAMA5D27 SoC with 128MB RAM. The 40 x 38mm module is also compatible with a SOM1-EK1 dev board. SAMA5D27 SOM1 The SAMA5D27 SOM is Microchip's first computer-on-module based on a Linux-ready application processor, ...
Read more

›
Mouser Electronics' second eBook in its Engineering Big Ideas series, "Prototyping with Purpose" walks you through the design process, discussing tools, software methodology, circuit design, and the final integration into a solid prototype. "The prototype stage is where innovators really start to understand the viability of their ideas, as well as what might be required in the final product," said Kevin Hes ...
Read more

›
Mouser and celebrity engineer, Grant Imahara, has a second video in the Engineering Big Ideas series, part of the company's Empowering Innovation Together program. https://youtu.be/VhIdBjHdq1o In the second video of the Engineering Big Ideas series, they take viewers along to Milan, Italy, for a visit to Arduino. Imahara sits down with Arduino co-founder and CTO Massimo Banzi to explore the prototyping tool ...
Read more

›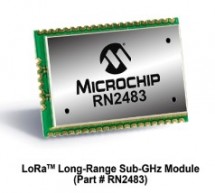 Microchip Technology Inc., has announced the first in a series of modules for the LoRa technology low-data-rate wireless networking standard. The system is designed to allow Internet of Things (IoT) and Machine-to-Machine (M2M) wireless communication offering a range of more than 10 miles (suburban), a battery life of greater than 10 years, and the ability to connect millions of wireless sensor nodes to LoR ...
Read more

›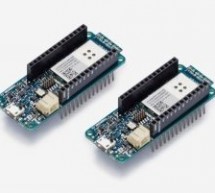 Arduino MKR1000 meets Python With the release r2.0.7, Zerynth adds another board to its supported device list: Arduino MKR1000, a device specifically designed for IoT projects. The MKR1000 is described as a powerful board that combines the functionality of an Arduino Zero (already supported by Zerynth) and the connectivity of a Wi-Fi Shield, with a Cryptochip for secure communication. The design also includ ...
Read more

›
Microchip introduced a new 64Mbit Serial Quad I/O™ memory device—SST26WF064C with proprietary SuperFlash® technology. The SST26WF064C writes with a single power supply of 1.65-1.95V and significantly lower power consumption. This makes it ideal for wireless, mobile, and battery-powered applications. This 64Mbit memory device also features DTR or Dual Transfer Rate technology. DTR lets the user access data o ...
Read more

›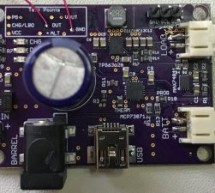 Ideation I build connected sensors, which are often deployed in local parks where there is no access to utility power. Over the past couple years, I have been refining and testing my solar power modules, and have arrived at this compact integrated design. I have a number of these deployed and they have been in continuous service for up to two years. I wanted to share this design in case it might be helpful ...
Read more

›
Microchip recently developed a precision power-and-energy-monitoring chip – PAC1934. The PAC1934 is a four channel power/energy monitor with current sensor amplifier and bus voltage monitors that feed high-resolution ADC. It works in conjunction with a Microchip software driver that is fully compatible with the Energy Estimation Engine (E3) built into the Windows 10 operating system. The whole setup provide ...
Read more

›
Step 1: Introduction Description: This keypad consists of 4 rows x 4 columns of buttons. It is ultra-thin that it provides an useful human interface component for microcontroller projects. Convenient adhesive backing provides a simple way to mount the keypad in a variety of applications, such as menu selection, security systems, data entry for embedded systems and so on. Specifications: Maximum rating: 24VD ...
Read more

›