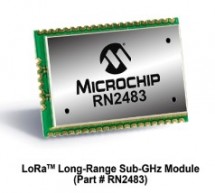 Microchip Technology Inc., has announced the first in a series of modules for the LoRa technology low-data-rate wireless networking standard. The system is designed to allow Internet of Things (IoT) and Machine-to-Machine (M2M) wireless communication offering a range of more than 10 miles (suburban), a battery life of greater than 10 years, and the ability to connect millions of wireless sensor nodes to LoR ...
Read more

›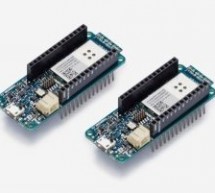 Arduino MKR1000 meets Python With the release r2.0.7, Zerynth adds another board to its supported device list: Arduino MKR1000, a device specifically designed for IoT projects. The MKR1000 is described as a powerful board that combines the functionality of an Arduino Zero (already supported by Zerynth) and the connectivity of a Wi-Fi Shield, with a Cryptochip for secure communication. The design also includ ...
Read more

›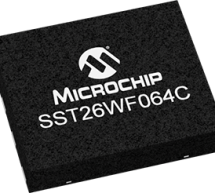 Microchip introduced a new 64Mbit Serial Quad I/O™ memory device—SST26WF064C with proprietary SuperFlash® technology. The SST26WF064C writes with a single power supply of 1.65-1.95V and significantly lower power consumption. This makes it ideal for wireless, mobile, and battery-powered applications. This 64Mbit memory device also features DTR or Dual Transfer Rate technology. DTR lets the user access data o ...
Read more

›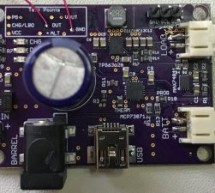 Ideation I build connected sensors, which are often deployed in local parks where there is no access to utility power. Over the past couple years, I have been refining and testing my solar power modules, and have arrived at this compact integrated design. I have a number of these deployed and they have been in continuous service for up to two years. I wanted to share this design in case it might be helpful ...
Read more

›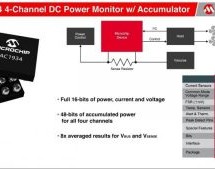 Microchip recently developed a precision power-and-energy-monitoring chip – PAC1934. The PAC1934 is a four channel power/energy monitor with current sensor amplifier and bus voltage monitors that feed high-resolution ADC. It works in conjunction with a Microchip software driver that is fully compatible with the Energy Estimation Engine (E3) built into the Windows 10 operating system. The whole setup provide ...
Read more

›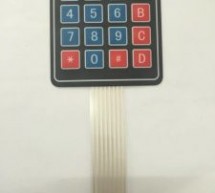 Step 1: Introduction Description: This keypad consists of 4 rows x 4 columns of buttons. It is ultra-thin that it provides an useful human interface component for microcontroller projects. Convenient adhesive backing provides a simple way to mount the keypad in a variety of applications, such as menu selection, security systems, data entry for embedded systems and so on. Specifications: Maximum rating: 24VD ...
Read more

›
Readers of Hackaday are no strangers to using a microcontroller to push data to WiFi. Even before the ESP8266 there were a variety of ways to do that. Now Microchip is joining the fray with a $29 board called the AVR-IOT WGthat contains an 8-bit ATmega4808, a WiFi controller, and hardware-based crypto chip for authenticating with Google Cloud. The board has a section with a USB port for charging a battery a ...
Read more

›
Most of us who work with electronics know the name of Texas Instruments (TI) as a manufacturer of several important digital and analogue ICs as well as fancy sophisticated scientific calculators. However many people don't know that TI is also a manufacturer of some of industry's best microcontrollers. TI's portfolio of micros is pretty large. ARM micros are getting popular day-by-day and on that family of m ...
Read more

›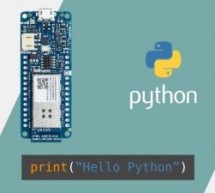 Getting started with Python and Arduino MKR1000 for secure IoT projects. Things used in this project Hardware components Arduino MKR1000 × 1 Software apps and online services Zerynth Studio Story Arduino MKR1000 meets Python With the last release, Zerynth officially supports Arduino MKR1000, a device specifically designed for secure IoT projects. The MKR1000 is described as a powerful board that combines th ...
Read more

›
I credit the maker movement with bringing electronics back from the crusty old and lonely electronics hobby back into the main stream. The Arduino is the micro of choice for this army of makers and I conceded it made sense… you install the IDE, plugged in your board into the USB port and a couple clicks later and you have an LED blinking.. the most exciting blinking LED you'd ever seen in most cases. I stuc ...
Read more

›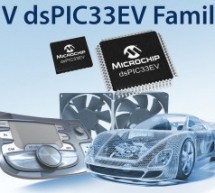 Microchip Technology Inc. announced from the SPS IPC Drives Conference in Germany a new family of 16-bit dsPIC33 Digital Signal Controllers (DSCs) with the dsPIC33 "EV" family. This new family provides 5V operation for improved noise immunity and robustness, ideal for devices operating in harsh environments such as appliance and automotive applications. The dsPIC33EV family is the first dsPIC DSC with Error ...
Read more

›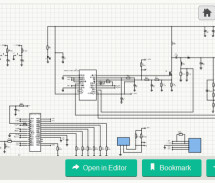 A battery charger is a device used to energize a rechargeable battery by driving an electric current through it. The charging protocol depends on the size and type of the battery being charged. Some battery types have high tolerance for overcharging and can be recharged by connection to a constant voltage source or a constant current source; simple chargers of this type require manual disconnection at the e ...
Read more

›