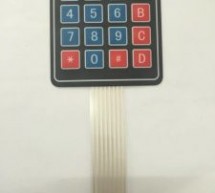 Step 1: Introduction Description: This keypad consists of 4 rows x 4 columns of buttons. It is ultra-thin that it provides an useful human interface component for microcontroller projects. Convenient adhesive backing provides a simple way to mount the keypad in a variety of applications, such as menu selection, security systems, data entry for embedded systems and so on. Specifications: Maximum rating: 24VD ...
Read more

›
Readers of Hackaday are no strangers to using a microcontroller to push data to WiFi. Even before the ESP8266 there were a variety of ways to do that. Now Microchip is joining the fray with a $29 board called the AVR-IOT WGthat contains an 8-bit ATmega4808, a WiFi controller, and hardware-based crypto chip for authenticating with Google Cloud. The board has a section with a USB port for charging a battery a ...
Read more

›
Most of us who work with electronics know the name of Texas Instruments (TI) as a manufacturer of several important digital and analogue ICs as well as fancy sophisticated scientific calculators. However many people don't know that TI is also a manufacturer of some of industry's best microcontrollers. TI's portfolio of micros is pretty large. ARM micros are getting popular day-by-day and on that family of m ...
Read more

›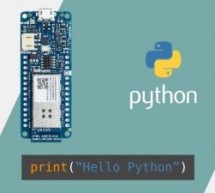 Getting started with Python and Arduino MKR1000 for secure IoT projects. Things used in this project Hardware components Arduino MKR1000 × 1 Software apps and online services Zerynth Studio Story Arduino MKR1000 meets Python With the last release, Zerynth officially supports Arduino MKR1000, a device specifically designed for secure IoT projects. The MKR1000 is described as a powerful board that combines th ...
Read more

›
I credit the maker movement with bringing electronics back from the crusty old and lonely electronics hobby back into the main stream. The Arduino is the micro of choice for this army of makers and I conceded it made sense… you install the IDE, plugged in your board into the USB port and a couple clicks later and you have an LED blinking.. the most exciting blinking LED you'd ever seen in most cases. I stuc ...
Read more

›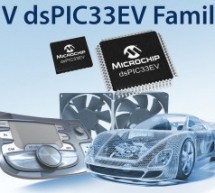 Microchip Technology Inc. announced from the SPS IPC Drives Conference in Germany a new family of 16-bit dsPIC33 Digital Signal Controllers (DSCs) with the dsPIC33 "EV" family. This new family provides 5V operation for improved noise immunity and robustness, ideal for devices operating in harsh environments such as appliance and automotive applications. The dsPIC33EV family is the first dsPIC DSC with Error ...
Read more

›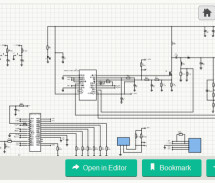 A battery charger is a device used to energize a rechargeable battery by driving an electric current through it. The charging protocol depends on the size and type of the battery being charged. Some battery types have high tolerance for overcharging and can be recharged by connection to a constant voltage source or a constant current source; simple chargers of this type require manual disconnection at the e ...
Read more

›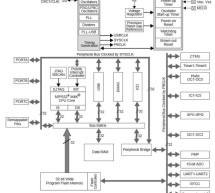 Aiming at cost-sensitive applications that need 32bit processing, to run stacks or process audio for example, Microchip has introduced a couple of cheaper MCU families, PIC32MX1xx and PIC32MX2xx, with MIPS M4K cores. 83Dmips is available at 50MHz, with up to 256kbyte flash and 64kbyte ram. "This enables embedded designs to implement functionality which includes digital audio with Bluetooth, graphics and tou ...
Read more

›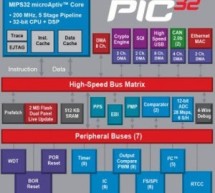 Microchip doubled the throughput and quadrupled the memory of its 32bit PIC family, and released a tool which brings third-party firmware into the firm's integrated development environment (IDE), as well as adding new peripherals. Most of the up-grade has come from replacing the original MIPS M4K CPU, as used in the most recently announced PIC32MX family, with a MIPS microAptiv core, creating what will be k ...
Read more

›
MCP19118/9 Provide Simple Analog PWM Control and Configurable MCU in Compact Circuit Solution; Industry's First PMBus Compatible Controller With Up to 40V Operation. Microchip Technology Inc. announced its latest Digitally Enhanced Power Analog (DEPA) controllers—the MCP19118 and MCP19119 (MCP19118/9). They provide simple yet effective analog PWM control for DC-DC synchronous buck converters up to 40V, with ...
Read more

›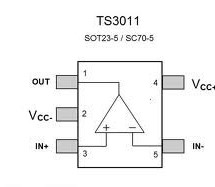 Dedcription The MTD6505 device is a 3-phase full-wave sensorless driver for brushless DC (BLDC) motors. It features 180° sinusoidal drive, high torque output and silent drive. With the adaptive features, parameters and wide range of power-supplies (2V to 5.5V), the MTD6505 is intended to cover a broad range of motor characteristics, while requiring minimum external components. Speed control can be achieved ...
Read more

›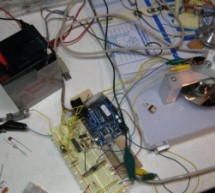 There is a lot of interest these days among hobbyists in controlling brushless DC (BLDC) motors, which have improved performance and better energy efficiency over traditional DC motors, but are more difficult to use. Many off-the-shelf products exist for this purpose. For example, there are lots of small BLDCs controllers for RC airplanes that work really well. For those wanting to delve more deeply into BL ...
Read more

›