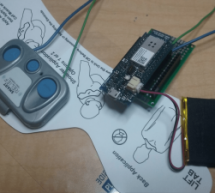 This project will allow you to control someone through the internet using the MKR1000 and Electric Muscle Stimulation also known as EMS. Things used in this project Hardware components General Purpose Transistor NPN × 2 Arduino MKR1000 × 1 Icy Hot Smart Relief Back and Hip Starter Kit × 1 Female Pin Headers × 1 Adafruit Lipo Battery 1200 mAh × 1 Pocket Solder- 60/40 Rosin Core 0.031" diameter × 1 Double-sid ...
Read more

›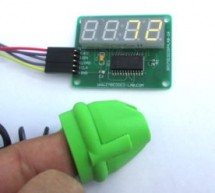 The PIC16F628A based heart rate meter is one of the most popular projects published on Embedded Lab. In this article, I am going to show how to replicate the same project using a simpler platform like Arduino. The Arduino heart rate meter will use Arduino Uno, Easy Pulse Plugin, and 4-digit SPI seven segment LED display module. It computes the heart beat rate by processing the analog pulse signal output fro ...
Read more

›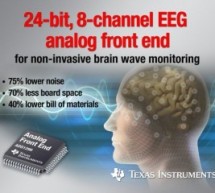 Description The ADS1299 is a low-noise, multichannel, simultaneous-sampling, 24-bit, delta-sigma (ΔΣ) analog-to-digital converter (ADC) with a built-in programmable gain amplifier (PGA), internal reference, and an onboard oscillator. The ADS1299 incorporates all commonly-required features for electroencephalogram (EEG) applications. With its high levels of integration and exceptional performance, the ...
Read more

›