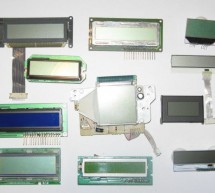 Almost all electronics have some sort of human interface, from blinking lights and beeping speakers to seven segment alphanumeric and Liquid Crystal Displays. This Instructable is about salvaging and testing Liquid Crystal Displays, and a couple tricks I know to make salvaging them more successful. I salvage; components can get expensive, LCDs can run $10.00 and up even SCRs and mosfets can cost over $100.0 ...
Read more

›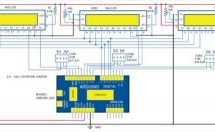 Here we describe interfacing of three 16×2 LCDs with common data lines to an Arduino Uno board. Four data lines of all the three LCDs are connected to digital pins of the Arduino Uno board but data displayed on each LCD is different. Circuit and working The circuit diagram for interfacing of three LCDs with Arduino is shown in Fig. 1. It is built around popular Arduino Uno board (BOARD1), three 16×2 ...
Read more

›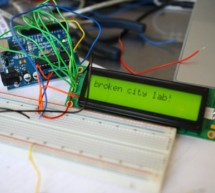 I spent the better part of the day on Saturday doing some more basic research into connecting an Arduino and LCD for this ongoing project. For the most part, it's pretty basic and following the wiring diagrams and tutorials online is fine. I ran into a problem with getting text on two lines, which I'll detail below. Next on the to do list is to order a different LCD, maybe a 4×20 display and maybe something ...
Read more

›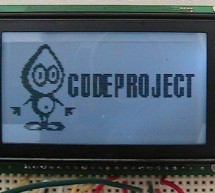 Introduction This is the second article in a three part series I am writing on the Arduino hardware platform. This article focuses on wiring an Arduino to a character LCD and a graphic LCD, and includes static and animated demos to show off the capabilities of each display. Character and Graphic LCDs After I initially discovered the Arduino platform, I immediately noticed a wide variety of components that c ...
Read more

›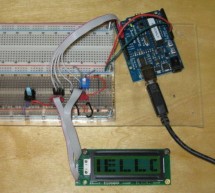 A couple of years ago i was learning to use the Ardiuno and started playing around with an Hitachi HD44780 based 16x2 LCD screen. I soon learned that the screen has 8 customizable character slots. I had found a project where someone used those slots to create there own custom characters that could then be used to form large character font using both rows of the screen. I didn't like the look of those charac ...
Read more

›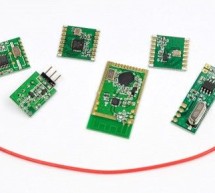 Generic character LCD modules contain an industry standard HD44780 compatible controller*, which can operate down at 3 volts. But the modules are usually specified to work only at 5 volts, unless you choose a specific one designed for 3V operation. There are two reasons why the modules won't work at 3 volts. First, the required LCD driving voltage is between 3.8V and 4.4V. The driving voltage is the voltage ...
Read more

›