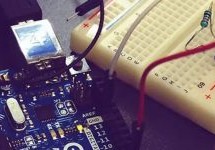 From smart speakers to connected thermostats, the Internet of Things is pretty amazing. But how do these devices actually work? The Arduino Uno Ultimate Starter Kit & Course Bundle lets you explore this topic through fun weekend projects. The bundle includes your very own microcontroller, accessories and 16 hours of video tutorials. You can get it now for just $51.99 at the PopSci Sh ...
Read more

›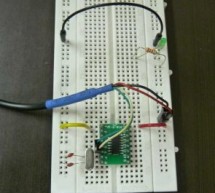 Now that the PC's com port or Serial port is almost obsolete there is quite a lot of requirement for USB to TTL or USB to RS232 converter. USB to TTL converters are required for interfacing microcontrollers to PC it is also required for loading code in Arduino Mini, setting/modifying ESP8266 firmware. Over here we are going to make a do it yourself (DIY) USB to TTL Module on a breadboard. Lots of USB to TTL ...
Read more

›
In this instructable I'm going to show you how to Interface with LED matrix using an Arduino and MAX7219 IC, this project can be used to make low resolution images using LEDs. This project is very simple to build and serves as a basics to getting started with controlling a large number of LEDs using the Arduino Uno. For this project we will be using the MAX7219 which is display driver IC, which works with S ...
Read more

›
Ever electronic device emits a certain amount of electromagnetic fields and we can use this radiation to learn a few things about the circuit. In today's instructable I'm going to show you how to build your own electromagnetic field meter using an Arduino. This device can be used to detect mains voltage, static electricity and radiations from certain devices. It can also be used to detect ghosts :P. So lets ...
Read more

›
Hello everyone, In this instructable, we will be building a laser guided tripwire alarm system using a development board. Step 1: Parts Components used in this project: Development board - SainSmart Leonardo R3 Enclosure - Junction Box Trip wire - Red Dot Laser Diode Alarm - Buzzer Sensor - Photoresistor Power supply - 9v battery Wire - Male to Female Breadboard Jumper cable Resistor - 10k I used an improvi ...
Read more

›
You can download our e-book 'Learn Arduino from Scratch' from this link Few weeks ago I heard my nephew (aged 7) complaining of the dark at night. Basically he was afraid ? So I decided to put knowledge into practice and build a night lamp for kids. Since the project was intended for kids, I thought of making the lamp change color every now and then. It should also be sensitive to light so that if the room ...
Read more

›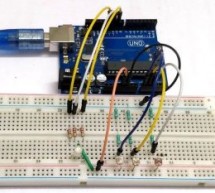 What if we can generate different colors using a single RGB led and make our room's corner more attractive? So, here is a simple Arduino based color mixing lamp which can change color when there is change in light in the room. So this lamp will automatically will changes its color according to the light conditions in the room. Every color is the combination of Red, Green and Blue color. So we can generate a ...
Read more

›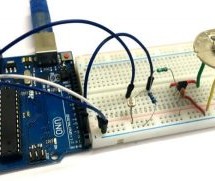 Be a bright spark, lights off till it's dark!" sometimes we forget to turn off the lights and waste electricity and you must have also seen street light turned on in the day. We have already built few circuits on Dark detector where lights turn off automatically if it is bright outside and turns ON if it is dark outside. But this time, in this circuit we are not only turning On and off lights based on light ...
Read more

›
The BMP180 is a new generation digital barometric pressure and temperature sensor from Bosch Sensortec. In this tutorial, we will briefly review this device and describe how to interface it with an Arduino Uno board for measuring the surrounding temperature and pressure. We will also discuss about retrieving the sensor altitude from its pressure readings. Experiment setup Bosch Sensortag's BMP180 ...
Read more

›
Hello ! I'm going to show you how to make a voltmeter* with Arduino UNO, an OLED display, 2 resistors and 9 jumpers for less than 5 minutes. With it you will be able to measure Voltage from 0 to 50V (if you exceed it you may damage your Arduino !). Lets begin ! *"A voltmeter is an instrument used for measuring electrical potential difference between two points in an electric circuit" - Wikipedia Step 1: Par ...
Read more

›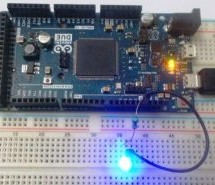 ARDUINO DUE is an ARM controller based board designed for electronic Engineers and Hobbyists. ARM architecture is very influential in modern electronics. We are using the ARM architecture based controllers everywhere. For example we are using ARM controllers in our mobiles, iPods and computers etc. If someone wants to design industrial systems, it must be on ARM controllers. ARM controllers are very i ...
Read more

›
Featured on: BooSTick has captured imaginations around the world and has been featured on some really cool international online blogs and magazines! Slightly larger than a AA battery with holder, but supplies higher voltage for anything! This tiny board allows you to bring the power to your project, and not the other way around. Bring your micro to the sensor without running wires! A single AA battery is us ...
Read more

›