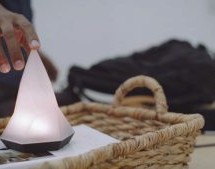 About Peak co-founders Dan Makoski and David Khavari stumbled upon a surprisingly powerful idea: a smart lamp that helps people form better habits in small, progressive steps. How People Use Peak In addition to being a beautiful lamp, Peak can be used for forming many positive habits, such as: Working out, running, and other fitness goals Spending quality time with family and friends Practicing a musical in ...
Read more

›
Our Kickstarter campaign has ended, what a journey!  Thank you SO MUCH to each and every one of you, you have been a huge part of the next step for Technology Will Save Us.  We're now busy producing your Movers, painting rainbow snap bands, packaging everything and getting the coding platform ready for your awesome inventions!  You can stay up to date with the Mover journey by signing up to our email update ...
Read more

›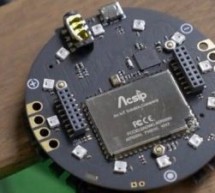 ReSpeaker Home Automation Sample using Arduino MKR1000, Microsoft Cognitive Service Speech API, Api.ai and MQTT Things used in this project Hardware components Seeed ReSpeaker Mic Array v2.0 × 1 Arduino MKR1000 × 1 LED (generic) × 2 Jumper wires (generic) × 1 Software apps and online services Arduino IDE Python Microsoft Cognitive Services Speech API Api.ai MQTT Story Probably you all heard about ReSpeaker, ...
Read more

›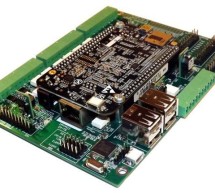 MotherBone™PiOne™ is a peripheral motherboard for BeagleBone Black & Raspberry Pi providing safe I/O expansion for Linux based systems The Background We were evaluating BeagleBone Black and Raspberry Pi for low cost control systems when we discovered that the modules, as shipped, were fundamentally unusable for anything other than connecting to your PC and programming. For instance, some of the cautions ...
Read more

›