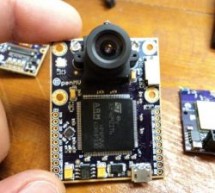 MV is the ability of a computer to see using analog to digital conversion and digital signal processing. The key characteristics that make a machine vision module better are sensitivity and resolution. These systems allow machines to see a broader spectrum of wavelengths such as x-rays, infrared or UV light. Nowadays, it is mainly used for object recognition, signature identification, material inspection, m ...
Read more

›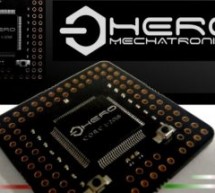 Electronic and Arduino enthusiasts may be interested in a new development board launched via Kickstarter this week by electronics developer Flavio DaBrescia based in Travagliato, Italy. Watch the video below to learn more about the slim lined version of the Arduino Mega that removes the bulkiness and "ugly bits" offering a smaller form factor for a wide variety of projects. The HeroCore has this week launch ...
Read more

›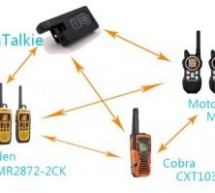 If you are a member of the press and need more resources, please download our press kit here. About us and SeaTalkie: SeaTalkie is a walkie-talkie for water sports, with IPX8-class waterproof function. As well as a combination of User Experience Design elements, making it more suitable for water sports. In the past two years,   we have "hand-made"  more than 300 prototypes of SeaTalkies, and we sent them to ...
Read more

›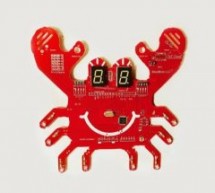 The small development team at Bits4Bots have created a new Arduino compatible development board aptly named the Crabbie thanks to its unique crab inspired shape. Watch the demonstration video below to learn more about the hybrid sensor shield specifically created to introduce children into electronics and programming. The board is equipped with 2 x 8 watt speakers, 8 x 3mm leds, ISCP header, JST-1 battery c ...
Read more

›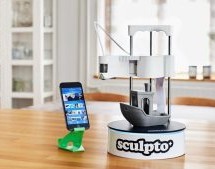 3D printers are one of the coolest and most efficient ways for you to make your ideas go from the drawing board and into real life. Two years ago we launched a new type of 3D printer on Kickstarter. We wanted to make the amazing world of 3D printing available to everyone - not just engineers and tech-savvy people. We believe everyone should be able to bring their ideas to life. We started delivering that dr ...
Read more

›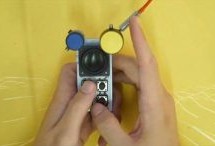 The future of the music instrument industry lies in synthesizers, and nowhere is this more apparent than the suite of tiny, pocket-sized synths more than capable of making bleeps and bloops. You've got tiny Korgs and Pocket Operators, and the time is ripe for people to wake up to tiny, pocket-sized synths. The latest in a wide, diverse range of pocketable synthesizers is the Bitty. It's a pocket-sized drum ...
Read more

›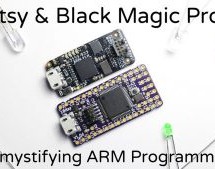 1 Bit Squared executes hardware and software design, development and manufacturing for a wide range of micro to nano UAV systems available on the market: from quadcopters to multicopters as well as airplanes, helicopters and transitioning vehicles. A Kickstarter campaign was launched to unveil  the new Black Magic Probe V2.1 with its companion demo platform 1Bitsy V1.0. The Black Magic Probe is a JTAG and S ...
Read more

›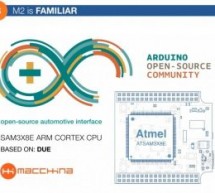 Car hacking applications have been growing during the last few years, making it faster and cheaper to get into automotive tinkering. A new device was launched recently on kickstarter called M2 by Macchina. M2 is an open-source, versatile development platform which can be wired under the hood for a more permanent installation or plugged into the OBD2 port, enabling you to do virtually anything with your vehi ...
Read more

›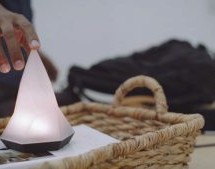 About Peak co-founders Dan Makoski and David Khavari stumbled upon a surprisingly powerful idea: a smart lamp that helps people form better habits in small, progressive steps. How People Use Peak In addition to being a beautiful lamp, Peak can be used for forming many positive habits, such as: Working out, running, and other fitness goals Spending quality time with family and friends Practicing a musical in ...
Read more

›
Our Kickstarter campaign has ended, what a journey!  Thank you SO MUCH to each and every one of you, you have been a huge part of the next step for Technology Will Save Us.  We're now busy producing your Movers, painting rainbow snap bands, packaging everything and getting the coding platform ready for your awesome inventions!  You can stay up to date with the Mover journey by signing up to our email update ...
Read more

›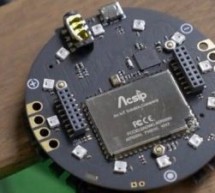 ReSpeaker Home Automation Sample using Arduino MKR1000, Microsoft Cognitive Service Speech API, Api.ai and MQTT Things used in this project Hardware components Seeed ReSpeaker Mic Array v2.0 × 1 Arduino MKR1000 × 1 LED (generic) × 2 Jumper wires (generic) × 1 Software apps and online services Arduino IDE Python Microsoft Cognitive Services Speech API Api.ai MQTT Story Probably you all heard about ReSpeaker, ...
Read more

›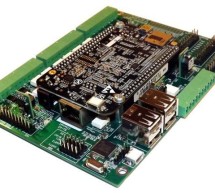 MotherBone™PiOne™ is a peripheral motherboard for BeagleBone Black & Raspberry Pi providing safe I/O expansion for Linux based systems The Background We were evaluating BeagleBone Black and Raspberry Pi for low cost control systems when we discovered that the modules, as shipped, were fundamentally unusable for anything other than connecting to your PC and programming. For instance, some of the cautions ...
Read more

›