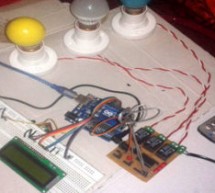 Previously we have covered many types of Home automations using different technologies like DTMF Based Home Automation, PC Controlled Home Automation using Arduino, Bluetooth Controlled Home Automation. In this project, we are using IR based wireless communication for controlling home appliances. In this project, Arduino is used for controlling whole the process. We send some commands to the controlling sys ...
Read more

›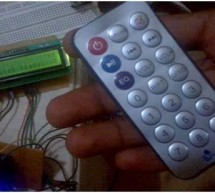 In present times there are many types of Home Automation Systems which are available in the market. Most of these are simple Home Appliances Controlling Systems like DTMF controlled Home Appliances, GSM based Home Appliances Controlling, RF based Home Appliances Controlling. Here we are going to discuss about TV or DVD Remote Control LED Home / Office Appliances Control (Home Automation System) using Arduin ...
Read more

›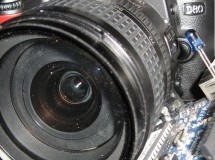 I'm cheap and skint, yet I want to do timelapse photography with my Nikon D80 DSLR. Unfortnately that requires spending some cash on an intervalometer for time lapse photography which will set me back a sizeable chunk of cash. Or I could get a remote or get the trigger system then create a delay mechanism to do the timelapse. But again it'd cost a few quid to even get a remote… Thankfully I already have an ...
Read more

›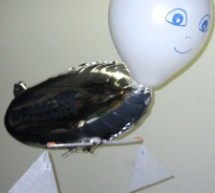 Is it flying seal? A flapping alien? No it's a ZAPpelin, an Arduino controlled indoor blimp, setup to learn in the signals from an IR remote to command it. This project came to life at the third Arduino Jam Februari 15th to17th 2013, at Timelab, Ghent, Belgium. Our team consisted of: -charles32 -mgossye -myself (masynmachien) The main challenges we set ourselves: - Keeping the weight down. The Zappelin shou ...
Read more

›