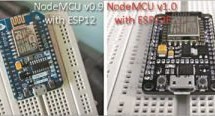 Since Internet of Things (IoT) projects are now quite popular, I recently bought a NodeMCU board to try IoT application development. The NodeMCU development board is an open source board based on ESP8266EX microcontroller with integrated Wi-Fi transceiver. Uploading programs to NodeMCU from any computer via microUSB port is very easy as it supports several programing languages. This makes NodeMCU a smart ch ...
Read more

›
How about designing and deploying intelligent machine-learned models onto resource constrained platforms and small single-board computers, like Raspberry Pi, Arduino, and micro:bit? How interesting would that be? This is exactly what the open source Embedded Learning Library (ELL) project is about. The deployed models run locally, without requiring a network connection and without relying on servers in the ...
Read more

›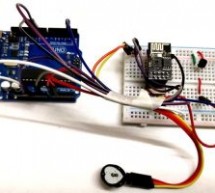 IoT based Patient Monitoring System using ESP8266 and Arduino Health monitoring is the major problem in today's world. Due to lack of proper health monitoring, patient suffer from serious health issues. There are lots of IoT devices now days to monitor the health of patient over internet. Health experts are also taking advantage of these smart devices to keep an eye on their patients. With tons of new healt ...
Read more

›
Readers of Hackaday are no strangers to using a microcontroller to push data to WiFi. Even before the ESP8266 there were a variety of ways to do that. Now Microchip is joining the fray with a $29 board called the AVR-IOT WGthat contains an 8-bit ATmega4808, a WiFi controller, and hardware-based crypto chip for authenticating with Google Cloud. The board has a section with a USB port for charging a battery a ...
Read more

›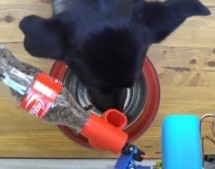 Story This IoT pet feeder is our first IoT project with circuito.io! We are happy to share it with our community to demonstrate how simple it can be to make basic IoT projects with circuito.io. We are also excited to share this project with you because it's based on a product that we worked on in the past called Playdog. You can make the feeder for your pets at home - it's both fun JPand useful. How does it ...
Read more

›
IOT has become huge trend in the last couple of years. With growing needs in connected devices many companies have shifted the attention to iot market. Today we are going to share a simple project which we have built –  IOT based  home automation and security systems using Arduino MKR1000. Hope you will like this project. HARDWARE COMPONENTS USED: Arduino MKR 1000 PIR Sensor Gas sensor Relay circuit Bulb AC ...
Read more

›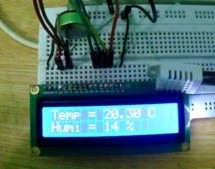 Today we are going to make an IoT WiFi data logger using Arduino, ESP8266 WiFi module and DHT22 temperature humidity sensor. Arduino is reading temperature and humidity sensed by DHT22 and sending it to an internet server using the ESP8266 WiFi module. Here we are using ThingSpeak as the internet server. ThingSpeak is an open source IoT application which can be used as an Internet or Intranet Server. It is ...
Read more

›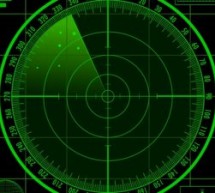 Abstract RADAR is an object-detection system which uses radio waves to determine the range, altitude, direction, or speed of objects. Radar systems come in a variety of sizes and have different performance specifications. Some radar systems are used for air-traffic control at airports, and others are used for long range surveillance and early-warning systems. A radar system is the heart of a missile guidanc ...
Read more

›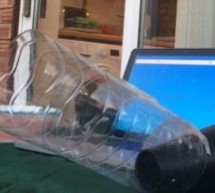 Story The most homemade snow machine you've ever seen. Made from a hairdryer, polystyrene and MKR1000. Controllable from anywhere in the world* *Must have internet connection Motivation I live in the middle of wet rainy England and my boyfriend lives in the south of Oregon, USA. This year, they had so much snow, it looked like a winter wonderland. I was so jealous, I mean just look how pretty it is here. We ...
Read more

›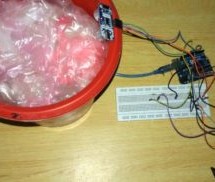 In this DIY, we are going to make an IOT based dumpster/garbage Monitoring System which will tell us that whether the trash can is empty or full through the webserver and you can know the status of your 'Trash Can' or 'Dumpsters' from anywhere in the world over the Internet. It will be very useful and can be installed in the Trash Cans at public places as well as at home. In this IOT Project, an Ultrasonic ...
Read more

›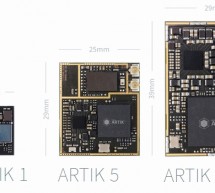 The team has been working night and day, for many months, to build, test and express its vision for a better, more creative and human-centric Internet of Things. We are offering ARTIK as a powerful solution for a future in which technology brings us closer to our environments and to each other. What is ARTIK? It's a family of building blocks optimized for IoT. Each ARTIK module fits a powerful processor, ri ...
Read more

›