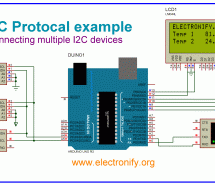 Hello every one ! welcome back ! It's nice to show you my new tutorial after long time .Today we will learn how to connect multiple I2C device (typically for demo temperature sensor ) to the Arduino Uno .I recommend download datasheet of that I2C device you are going to interface with Arduino before jump into coding. I2C communication Protocal I²C (also referred as IIC or TWI ) pronounced as I square C is w ...
Read more

›
Colour reading is a real issue for industrial models. I've been working on it for more than 12 months now, since December 2009. After many months of hard work, • starting with the standard colour reader (season 1 ) with features a red LED, • adding extra light from bulb lamps (season 2 ), • using a powerful external white LED lamp (season 3 ), • changing the built-in standard red LED for a white LED (season ...
Read more

›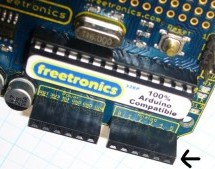 As promised, this week brings another communications tutorial! In this video, we'll use both the serial and processing knowledge that we gained last week, plus an I2C enabled temperature-sensing IC. [box type="note" color=" #202020 " bg="#ffbb00 " font="verdana" fontsize="14" radius="20 " border="#000" float="right" head="Attributes"]Thanks to Jeremy , for this articles[/box] We'll use processing to ...
Read more

›