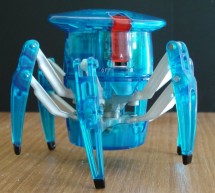 For the Smart Cities exhibition in Leeds in a couple of weeks, we've been building a physical representation of an agent based simulation. Hex Bug Spiders are relatively cheap hexapod robots that are controlled via an infra-red transmitter which has an A or B code so that you can control two simultaneously. The way it walks is referred to as the Jamius walking mechanism after its inventor (see: http://www.y ...
Read more

›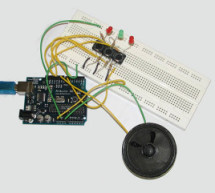 In our previous two tutorials (see here and here), we created a Simon-type game using the Arduino, a hardware platform for simple, and not so simple, electronics projects. We placed three buttons and three LEDs on to something called a breadboard, and wrote a small program that would send a random sequence to the LEDs, which the player would then need to replicate by pressing the buttons in the same order. ...
Read more

›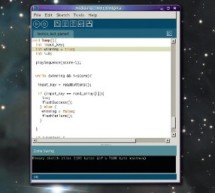 In part 1 of our Arduino tutorial seres we covered the basics of how the Arduino works, and we're going to use that knowledge in a hands-on project and see how this open-source hardware programming environment works when we're actually trying to get something done with it. After this, you'll have more than enough information to be able to tackle your own projects with confidence - we're going to build on th ...
Read more

›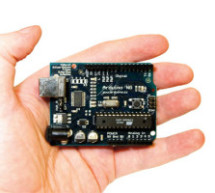 Arduino is cool. It's cool because it's a tiny device - about three inches by two inches - that comes with a USB port and a programmable chip. It's cool because you can program it using a very simple programming language known as Wiring. But most of all, it's cool because the entire reference design for the hardware is available under a Creative Commons licence, so you're free to build your own if you want ...
Read more

›