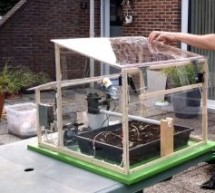 We decided to design a greenhouse as subject for our electronic project. The goal was to regulate the temperature inside the greenhouse thanks a lamp, a servomotor to open a window and a PC fan. We wanted to maintain a quite constant level of soil moisture with a pump and to receive temperature, soil moisture and luminosity measurements. Finally, we designed a website to be able to control it remotely. This ...
Read more

›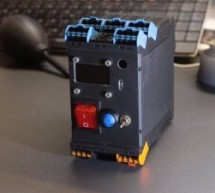 Opening 26 pieces of windows at the same time in a 2,000-square-meter greenhouse under just 20 seconds? Yes! Story 2 years ago I decided to step to a new level in controlling micro-climate in our thermal water heated greenhouses. Before that time for example we did all airing by opening-closing windows manually. It was a waste of time, took hours per day! So the "simple" and clear step was to build automati ...
Read more

›
Electronic greenhouse controlled real-time, because the environmental conditions change continuously, so we need an efficient monitoring. Things used in this project Hardware components Arduino MKR1000 × 1 Arduino UNO & Genuino UNO × 1 DHT22 Temperature Sensor × 1 Arduino Wifi Shield 101 × 1 Android device × 1 DC Motor Control Shield with BTN8982 fo Arduino Infineon × 1 Software apps and online services ...
Read more

›
This summer I wanted to combine my two loves of plant science and engineering. Thus I am constructing my very own greenhouse in my backyard. I am an undergrad, and as any former student knows, this means I move around constantly, and I am not always around to take care of my vegetable garden. I love my plants but since I am moving back to school in July, and my family is unreliable, I need a way to make sur ...
Read more

›