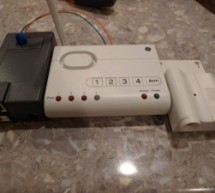 You know that feeling of driving away from your house almost getting to work and saying "Now Did close the garage door?" .  I hate that feeling and seeked out to resolve it in the smiplest/cheapest way I could.  The starting point was of course Arduino.  This project ended up being simpler than I could of imagined but it was not my best effort (as it was my first real project making something useful with th ...
Read more

›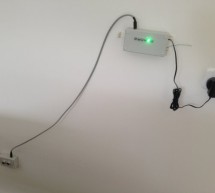 "M-my lord, it-it's impossible to locate the ship. It's out of our range." – Nute Gunray We recently moved into a new house and as always the first problem to address was finding the optimal place to park cars in the garage. Ideally, we wanted to park the cars as close to the garage door as possible, leaving the maximum free space between the front of the car and the back wall of the garage. I was discussin ...
Read more

›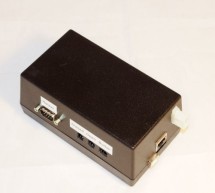 Although there are many garage door projects on Instructables using Arduinos, I needed/wanted something different. Last year, we had a warm summer and when I would come home after work, I would leave the garage door open about 1 foot so it could cool off. The trouble was that several nights I left the garage door open overnight :-(  So I thought, I could use an Arduino with a real-time clock (RTC) to automa ...
Read more

›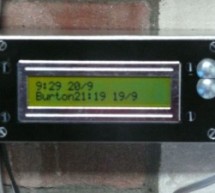 I've made an iButton garagedoor opener and logger. On a Dutch (kind of) eBay (www.marktplaats.nl) I found some iButtons and readers very cheap. I had no idea what to do with them, but I bought them anyway. My garage opens with a push on a button, so it must be possible to get that working with the iButton. I also found some really cheap (0,50 euro) displays, so it would be nice if I also can make a screen t ...
Read more

›
The GarageUino is my first Arduino project that has resulted in a product that I actually use. It's a garage port controller that features a 20 by 4 character LCD display, four LEDs, a button, two connectors for position sensors and an USB connector. Oh! And of course an Ethernet port for Internet access. I'll get back to that later. Read on to learn how I created the GarageUino, and how you can make one yo ...
Read more

›
My old keypad GDO gave up the ghost a while back so I decided I'd undertake a new Arduino based project.  I ordered a Velleman 12 key keypad from some supplier.  I don't remember who, but I did a quick search and found a bunch of people selling them for about $5 US so this is still a viable project. About the circuit The keypad has 13 connections.  One for each key and one common.  One side of each of the k ...
Read more

›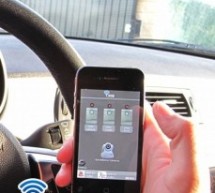 What do I need to start? The hardware requirements to start is: *Note: where can I purchase the material  with all the components to build myself the system: http://iwup.altervista.org/shop/reference_list.pdf 1.-) Arduino UNO with USB cable 2.-) Ethernet Shield Arduino 3.-) Relay (for arduino 5 V) 4.-) Router Belkin (we recommend N150 or N300), also TPLink models( we recommend TL-WR740N). See TPLink model c ...
Read more

›