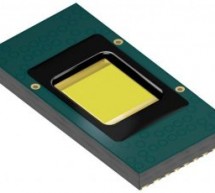 After over three years of research and field demos, a prototype of Osram's EVIYOS smart, controllable, high resolution LED automotive headlamp was introduced at the International Symposium on Automotive Lighting earlier this year in Darmstadt, Germany. This smart LED headlamp is able to control its 1,024 LED "pixels" individually. The basic component of the EVIYOS combines an LED chip with electronics to pr ...
Read more

›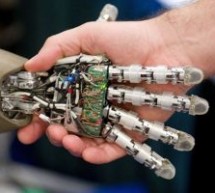 Global Solderless Breadboards Market report studies recognize outline for always-changing aggressive dynamics about the growth factors that control or drive the business growth. The Solderless Breadboards Industry report is related to understand the market situations and opportunities where it has a scope to grow Inside the future. It is a known and detailed report focusing on primary and secondary drivers, ...
Read more

›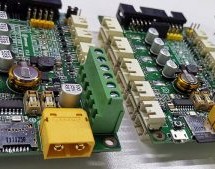 It might not be the kind of thing you've given much thought to, but if you've ever used a desktop 3D printer, it was almost certainly being controlled by an 8-bit CPU. In fact, the common RAMPS controller is essentially just a motor driver shield for the Arduino Mega. Surely we can do a bit better than that in 2019? For his entry into this year's Hackaday Prize, [Robert] is working on a 32-bit drop-in repla ...
Read more

›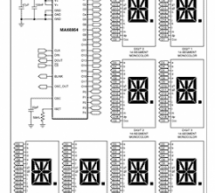 Abstract: This article is how-to guide, intended as a quick learning aid for engineers considering using the MAX6954 to drive 14-segment monocolor LEDs. The MAX6954 is a versatile display driver, capable of controlling a mix of discrete, 7-segment, 14-segment, and 16-segment LED displays through a serial interface. This application note shows a typical application and configuration for driving eight mono-co ...
Read more

›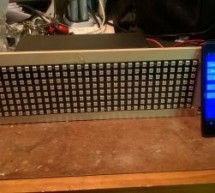 Ever want to say thanks to the nice person who just let you in line? I have thought a lot about that, and here is my solution. Things used in this project Hardware components Arduino MKR1000 × 1 SparkFun Bluetooth Modem - BlueSMiRF Silver × 1 Adafruit 4-channel I2C-safe Bi-directional Logic Level Converter - BSS138 × 1 Flexible Adafruit DotStar Matrix 8x32 - 256 RGB LED Pixels × 1 Adafruit 4-pin JST SM Plug ...
Read more

›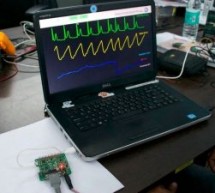 We initially made HealthyPi as HAT add-on board for Raspberry Pi. Now you can run the application on any desktop PC with a USB port. Project We introduced the HealthyPi as a HAT add-on for the Raspberry Pi, turning it into a full-featured, medical-grade open patient monitor. However, we realized later that people also wanted to use the board standalone with a Windows/Linux/Mac PC. We already had an on-board ...
Read more

›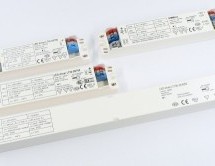 Power supplies for LED lighting (so called drivers) are available from many producers, in a various qualitative level. Why to decide just for the LT series from German company Friwo? Here are few reasons: • precise design, safe operation and a long lifetime • voltage and current regulation in one device • high efficiency and a possibility of dimming in a range of 0-100% directly via a CTRL pin • modules are ...
Read more

›