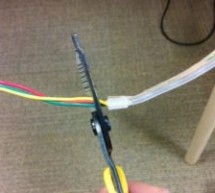 Story This project uses the Arduino 101, a battery and an LED strip to make a gesture-controlled Wizard's Walking Staff. We'll define three different light-display "spells" you can summon by moving the staff in one of three gestures. Tech: The code uses the Inertial Measurement Unit in the Arduino 101 to read G-forces, but does not use the Pattern Matching Engine (for an example using the PME, check out Kit ...
Read more

›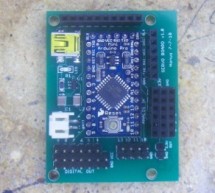 Here's how to add lights, sound and action to your favorite Halloween project using the open source Arduino microcontroller. Arduino is easy to learn to use and it opens up a whole new world for costume builders and creature creators. If you want to learn how to connect wires, servos, LEDs and use sound effects to add that something special to your latest project then this is for you. I'll show you how to m ...
Read more

›
I have always loved the Marvel character Archangel. When my brother, (Shameless plug alert) budding comic book artist David Fernandez, showed me pics of a cosplay convention he went to I thought "wouldn't it be awesome if someone made life-size archangel wings?". The idea sank into the depths of my mind and had a death grip on my brain. I searched around to see if anyone had attempted it before and all I fo ...
Read more

›
This Instructable will walk you through my process of making a Slot Machine costume with addressable leds controlled with an arduino! Step 2: Lets Get started Picture set up: I found my slot picture online that the best graphic that when enlarged would stay nice and clear. Be sure to follow the directions on the iron on transfer paper when printing and transferring. Print the picture to full page 8.5 ...
Read more

›