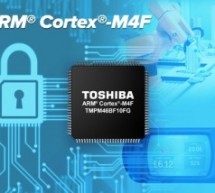 Toshiba Electronics Europe has announced a new ARM® Cortex®-M4F based microcontroller for use in secure systems control. The TMPM46BF10FG expands Toshiba's existing TX04 range and adds a selection of enhanced security features, ideally suited to applications in Internet of Things (IoT) devices, energy management systems, sensor technology and industrial equipment. Users of secure communications control syst ...
Read more

›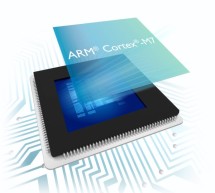 ARM has introduced its highest performance Cortex-M series processor core. The Cortex-M7 retains the same instruction set of the other processors in the Cortex M series, but has been given a six-stage super scalar pipeline architecture which dramatically increases its performance over the previous Cortex-M4. Ian Johnson, product manager at ARM told Electronics Weekly, the performance increase comes from "th ...
Read more

›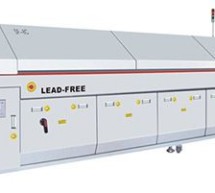 Introduction It's been so long since I had the idea for this project that I can't remember why I had the idea in the first place. At least I blame it on the passage of time although this engineer is getting on a bit now so it could easily be memory rot on my part. So here we are then, a reflow oven controller. Let's quickly recap what a reflow oven is for those that are new around here. The two main process ...
Read more

›