ARM has introduced its highest performance Cortex-M series processor core.
The Cortex-M7 retains the same instruction set of the other processors in the Cortex M series, but has been given a six-stage super scalar pipeline architecture which dramatically increases its performance over the previous Cortex-M4.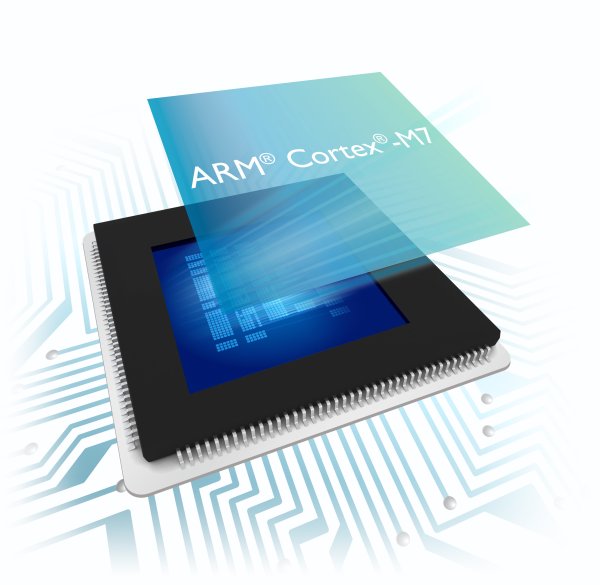 Ian Johnson, product manager at ARM told Electronics Weekly, the performance increase comes from "the radical six-stage pipeline, but also the processor's new 64-bit AXI memory interface and its capability to execute in parallel loads, stores and MAC".
"This has given us a significant step forward in performance, more than by merely changing the process technology," said Johnson.
The M7 will have double the DSP performance of the M4 and its benchmark processing performance is measured at 5 CoreMark/MHz.
This means a 200MHz processor implemented on a 90nm process has 1,000 CoreMark performance, and on a 40nm process and 400MHz it is 2,000 CoreMark.
The M7 is likely to become the workhorse for higher performance general purpose microcontrollers and Johnson expects this to see the processor used in high end video processing systems, routers and automotive applications.
For the first time with Cortex-M series, there is error correcting on the memory interfaces which means the M7 processor can be used in safety critical designs.
The Cortex-M7 processor is supported from launch by the ARM Keil microcontroller development kit (MDK), which integrates the ARM compilation tools with the Keil µVision IDE and debugger.
For more detail: ARM redesigns Cortex-M processor for video