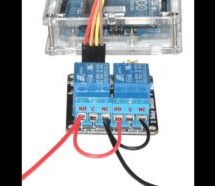 There is a wide application of linear actuator where one wants to move something but they do not want to physically get involved in moving it. There are quite a number of ways to control linear actuators depending on the application and the user experience required. These are the key aspects determining the setup and the way this setup will operate. It is common for most movements to involve manual control ...
Read more

›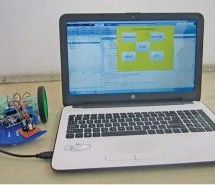 This project presents the implementation of a MATLAB based graphical user interface (GUI) to control the movement of a robotic car. The commands to move the car in forward, reverse, right and left directions are sent from the GUI and processed by Arduino Uno board mounted on top of the car. Authors' prototype is shown in Fig. 1. MATLAB GUI based robotic car Circuit and working In this project, ...
Read more

›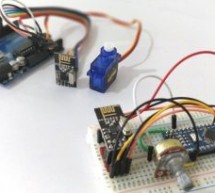 Arduino NRF24L01 Tutorial to Control Servo Motor While Internet of things (IoT), Industry 4.0, Machine to Machine communication etc are getting increasingly popular the need for wireless communication has become incumbent, with more machines/devices to speak with one another on the cloud. Designers use many wireless communication systems like  Bluetooth Low Energy (BLE 4.0), Zigbee, ESP43 Wi-Fi Modules, 433 ...
Read more

›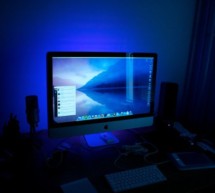 A few weeks ago, it came to my attention that IKEA do a set of colour-changeable LED strips. I've been looking for a decent way of providing some lighting behind my computer to reduce eye-strain for a long time, and these seemed perfect: I was very pleased with them, but no self-respecting nerd would stop here. Especially one who's seen Philips' Ambilight technology in action! Over a series of blog posts, I ...
Read more

›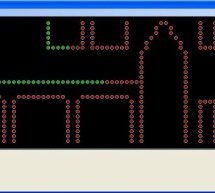 Overview This project builds a Christmas lights controller for the GE Color Effects lights allowing programmed control of up to 8 sets of Christmas lights. Furthermore, it provides a function specific language for programming patterns for these lights and an emulation environment for testing the programs requiring the lights to be built or hung. Pre-reading Arduino - If you have never heard of an Arduino, t ...
Read more

›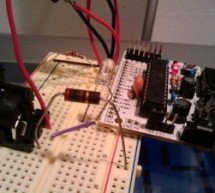 A friend of mine wanted to control Cubase, his audio recording software, with a push button so that he could stop and start recordings remotely without having to go over to the computer and type on the keyboard. You may be able to do this in other recording software, we just happen to use Cubase. Step 1: What you need Normally open push buttons (one for every action you want to perform like these) 10K-Ohm r ...
Read more

›