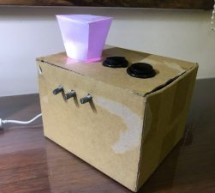 There's a lot of night lamps outside, but they can't customize to your favorite color. So, this project is to make a night lamp that you can choose your favorite color. Step 1: Step One: Electronics Needed Here are the electronics you need to make the Decoration. 1. 2* Arduino buttons 6*6*5 mm Purchase here 2. 1* RGB LED 5mm Purchase here 3. Male to Male Breadboard Jumper Wire Purchase here 4 ...
Read more

›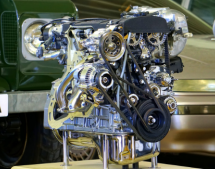 Students choose different specialties to learn, gain experience, develop skills, and become great experts. One of the possible directions is electronics. It may potentially induce some difficulties with academic writing. If you buy research paper online written by experts from AdvancedWriters, for example, you'll surely solve any impediments associated with your project. You only have to find a trustworthy ...
Read more

›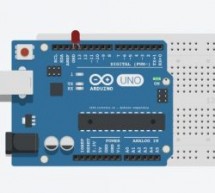 Want to make your arduino circuits online? want to test components with your code before buying? Then this is the right instructable for you. Lets start! Step 1: Open and Sign Up for 123D Circuits 1) Log on to 123D circuits and then make your account. 2) Click on new and make a new design. 3) Explore all the components and everything in it. Step 2: Explore the Components Explore all the components like resi ...
Read more

›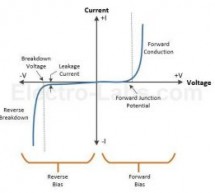 In semiconductor and electronics industry, a diode is a widely used discrete component. It is a significant element in many electronic circuits and applications ranging from low power signal circuits to power rectification. Based on the functions and ratings, there are different types of diodes. However, all semiconductor diodes contain a PN junction to perform their basic operation. Definition of a Diode A ...
Read more

›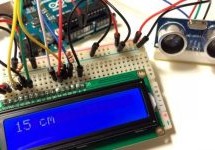 Ultrasonic range finders are fun little modules that measure distance. You can use them to find the distance to an object, or to detect when something is near the sensor like a motion detector. They're ideal for projects involving navigation, object avoidance, and home security. Because they use sound to measure distance, they work just as well in the dark as they do in the light. The ultrasonic range finde ...
Read more

›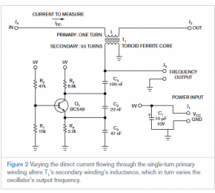 To measure high levels of direct current for overload detection and protection, designers frequently use either a current-shunt resistor or a toroidal core and Hall-effect magnetic-field sensor. Both methods suffer from drawbacks. For example, measuring 20A with a 10-mΩ resistor dissipates 4W of power as waste heat. The Hall-effect sensor delivers accurate measurements and wastes little power, but it's an e ...
Read more

›
As EDN's Design Ideas editor, I see a range of design submissions, from good, to not so good. A recent DI I turned down for several reasons included a high-side current sense circuit with implementation problems. This got me thinking about the different ways to accomplish current sensing on a voltage rail. At their heart, the majority of DC current sense circuits start with a resistance in a supply line (th ...
Read more

›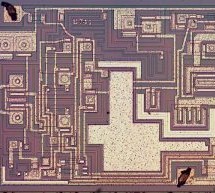 The 741 op amp is one of the most famous and popular ICs[1] with hundreds of millions sold since its invention in 1968 by famous IC designer Dave Fullagar. In this article, I look at the silicon die for the 741, discuss how it works, and explain how circuits are built from silicon. I started with a 741 op amp that was packaged in a metal can (above). Cutting the top off with a hacksaw reveals the tiny silic ...
Read more

›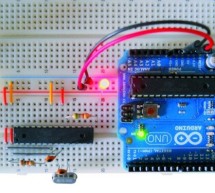 We use an Arduino to program other ATmega without bootloader . This technique allows you to use all flash memory for code and make boards using new ATmega, cheaper than those with bootloader. The qualities that have made the success of Arduino are undoubtedly the open-source software, many libraries, a good hardware and a virtually infinite Reference that explains each possible use of the platform. But ...
Read more

›