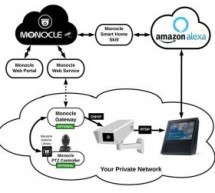 Monocle enables Alexa devices such as Echo Show/Spot & FireTV to view your network IP cameras & control them with a wireless PTZ controller. Story Amazon Alexa® (at least at the time of this writing) does not inherently support any direct integration with local/private network cameras running securely inside your network. Instead Alexa focuses on providing an infrastructure for third-party camera ma ...
Read more

›
This post is about an arduino-based intervalometer I built for my camera, a Fuji S9600 dSLR. I decided to go for a very simple interface: a rotary switch in the middle of a plastic box which would allow me to select 12 pre-defined intervals. I went for a switch and not a potentiometer because I wanted to be certain about the option I select: the reassuring "click" of the rotary switch does exactly that! Als ...
Read more

›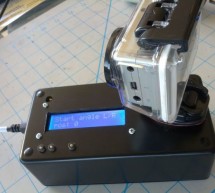 This instructible will show you how I built (and you can also build) an Arduino Timelapse Panning controller for GoPro cameras. There are obviously some refinements that can be made to the design, but in general I am very happy with the results that I've captured with it. Check out the video below for a quick overview of the device. Step 1: Everything you need What you will need: 1x Arduino Uno Board R3 1x ...
Read more

›