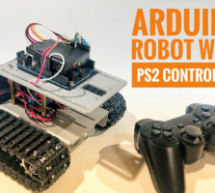 As far as controlling robots goes, makers today are spoilt for choice. WiFi and Bluetooth enabled microcontrollers are a dime a dozen, and integration with smartphone apps is a cinch. Despite this, the old methods still hold sway, as [Igor Fonseca] demonstrates with a simple Arduino bot. It's a classic build, using a tracked chassis with a pair of motors providing propulsion and skid steering. The moto ...
Read more

›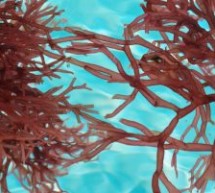 Lithium-sulfur batteries are suitable for both vehicle and grid applications as they are ultra-cheap, high-energy devices. Sulfur is a very low-cost material and the energy capacity is much higher than that of lithium-ion. So, lithium-sulfur is one chemistry that can possibly meet the demand for energy storage at a cheap price. However, the serious problem is, lithium-sulfur batteries suffer from significan ...
Read more

›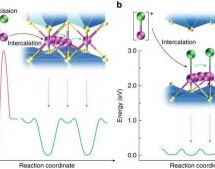 Researchers at the University of Houston reported in the journal Nature Communications the discovery of a new design that significantly improves the development of a battery based on magnesium. Magnesium batteries are considered as safe resources of power supply – unlike traditional lithium-ion batteries. They are not flammable or subject to exploding – but their ability to store energy is very limited. But ...
Read more

›
Adafruit Circuit Playground Express Soil Sensor Mini Kit is designed to measure the soil moisture content. This kit, available now from Mouser, is based on the Circuit Playground Express platform and delivers the measurement utilising a nail and alligator clip. As the moisture encompassing a nail in the plant pot rises, the board detects the change and outputs the result as through the design. The platform ...
Read more

›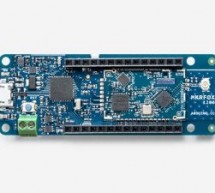 Arduino MKRFOX1200 has been designed to offer a practical and cost effective solution for makers seeking to add SigFox connectivity to their projects with minimal previous experience in networking. It is based on the Microchip SAMD21 and a ATA8520 SigFox module. Long Battery Life Can run for over six months on 2 AA 1.5V batteries with typical usage. . The design includes the ability to power the board using ...
Read more

›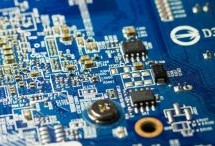 Researchers at Cambridge University have just achieved a spectacular breakthrough in electronics design. They have developed new ultralow power transistors that could function for months or even years without a battery. These transistors look for energy from the environment around, thus reducing the amount of power used. Dr Sungsik Lee, one of the researchers at the Department of Engineering says, "if we we ...
Read more

›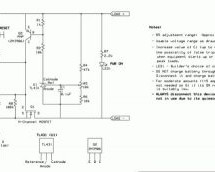 There are two things that you don't want to do with any rechargeable battery on a routine basis: Overcharge it. Overdischarge it. While the above are true for lead-acid batteries, they are particularly true of Lithium-Ion chemistries, but for different reasons. With Lead-acid batteries: Lead-acid batteries - particularly the "flooded cell" types (e.g. those to which you can add water) can handle quite a bit ...
Read more

›
Battery lifetime is a key consideration for the development of the wireless sensor nodes that will populate the Industrial Internet of Things (IIoT). In many applications, the sensor nodes will need to be installed in locations that are difficult to reach let alone service. The sensor nodes need to be autonomous in terms of energy because it is too costly and difficult to run power lines to them or to have ...
Read more

›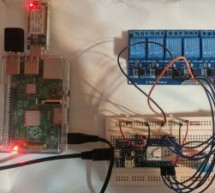 Wouldn't it be nice if you could start warming up the camp before you leave the house? How about using Alexa to do it for you! Things used in this project Hardware components Amazon Alexa Echo Dot × 1 Arduino MKR1000 × 1 ControlEverything.com Relay Shield for Particle Photon I²C 8-Channel SPDT 10-Amp This one says its an i2c relay shield, the one I used was just an opto coupler relay shield with 8 input pin ...
Read more

›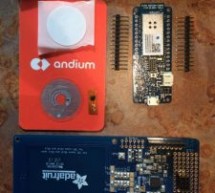 "You just say what the thing does and then you add '-er'." Replenisher keeps your fridge, office...stocked! Just scan! "I'm going on break!" Story TL;DR; This project utilizes the AmazonDRS Arduino library to initiate frictionless purchases on Amazon by scanning NFC tags. Looking for some help getting started with AmazonDRS Dash Replenishment for Arduino and still need to get your Amazon accounts setup, aut ...
Read more

›
University of California, Irvine researchers have invented nanowire-based battery material that can be recharged hundreds of thousands of times, moving us closer to a battery that would never require replacement. The breakthrough work could lead to commercial batteries with greatly lengthened lifespans for computers, smartphones, appliances, cars and spacecraft. Scientists have long sought to use nanowires ...
Read more

›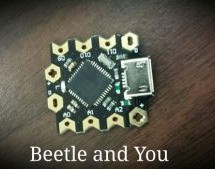 The DFRobot Beetle is one the latest innovations in minimalistic Arduino technology. About the size of a quarter, and the capabilities of an Arduino Leonardo, this tiny guy can minimize your projects with ease without having to sacrifice functionality. After working with the Beetle, I am going to show you some tips and necessary tricks I learned to get this little device working properly over a Bluetooth HC ...
Read more

›