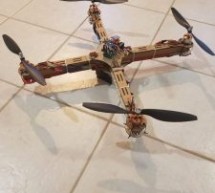 This project started all the way back when I was in 6th grade and completely new to electronics, when I thought to myself, "Hey, let's build a drone....it shouldn't be that hard......right?" Yea, guess what, it's hard. Almost 4 years later, this project is coming to a close, and along the way, I have built my engineering knowledge from the ground up, and I will be sharing my knowledge with everyone in the I ...
Read more

›
A new innovative technology for wearables is taking over the market of future technology. Wearables are portable systems that house sensors to make measurements from the wearer's body. Powering these wearables requires flexible batteries that adapt to the specific material, and deliver the power needed for the system. Fraunhofer Institute for Reliability and Microintegration IZM developed a micro battery to ...
Read more

›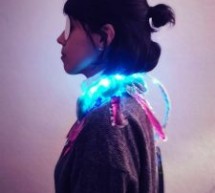 -This project was conducted as part of the Computational Design and Digital Fabrication seminar in the ITECH masters program.- Know someone overly extroverted and who just can't stay quiet? This guide will show you how to create an inflatable necklace that chokes the person wearing it whenever he tries to speak... Joking! Let's not choke anyone and do this project just for fun! The necklace consists of two ...
Read more

›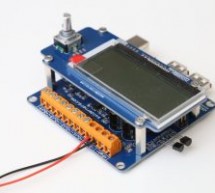 Description After 3 years of development, this open source project is nearing completion. From its modest beginnings it has evolved into a rather sophisticated device with a USB interface, powerful USB charging ports, a 20x4 character LCD, a rotary encoder with push button, precision measurement of everything from voltages and currents to temperatures. There are 4 PWM power outputs, 4MB of storage for a yea ...
Read more

›
Have you ever been to a concert with no way to find the friends you were supposed to meet, seems like things could not get worse but there is no signal and Google map is not working (even when it does, it won't pinpoint where they are)? Yes, I know a lot of people can relate to this situation. It might not have been at a concert, could have been in a conference, during hiking, cycling events or a beach part ...
Read more

›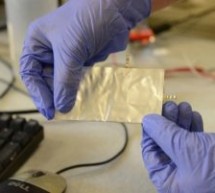 Giant Strides have been moving towards research and production of aluminum batteries. Different teams are working hard to ensure the production of sustainable Aluminium batteries. Recently, Standford University scientists released the first high-performance aluminum battery that can last for a long period, charges very fast and is not expensive. The battery makes use of graphite electrodes. However, life is ...
Read more

›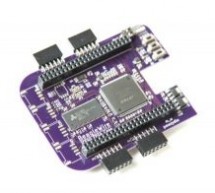 Beaglebone boards are low power open source single board computers created to teach open source hardware and software to makers. However, BeagleWire is a development platform designed for use with Beaglebone board. BeagleWire is a Beaglebone compatible shield based on the Lattice iCE40HX FPGA and is also an open source FPGA development board, a rare feature for FPGA boards. The BeagleWire's hardwa ...
Read more

›
The Interuniversity MicroElectronicss Centre (IMEC) is an independent research center which deals with nanoelectronics and digital technologies. Their headquarters are situated in Leuven, Belgium. Recently IMEC began to research and prototype Solid State Lithium-ion batteries. Solid State batteries are batteries which make use of solid electrodes and electrolytes. There have been a lot of research about Sol ...
Read more

›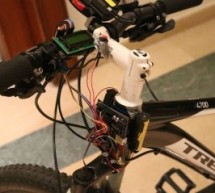 What Is It? As the name suggests, in this project you will learn how to create a display for your bike that consists of both a speedometer and an odometer. Indicating real time speed and distance travelled. The total cost of this project comes to around 15 USD (not including the bike or the Arduino) yet the effort spent is worth the result. How Does It Work? This device works b ...
Read more

›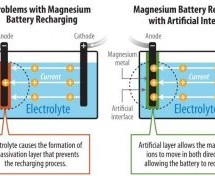 A team of researchers from National Renewable Energy Laboratory (NREL) has discovered a new method for developing a rechargeable non-aqueous magnesium-metal battery. A proof-of-concept paper published in Nature Chemistry. It described how the scientists pioneered a method to enable the reversible chemistry of magnesium metal in the noncorrosive carbonate-based electrolytes and tested the concept in a protot ...
Read more

›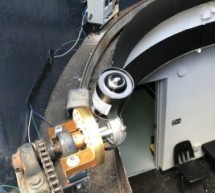 The South Florida Science Center recently added a new ten-inch telescope and turned to [Andres Paris] and his brother to replace the hand-cranked dome door system. They turned to an Arduino along with some beefy motor drivers. You can see some videos of the beast in operation, below. According to a Reddit post, the brothers picked up a 5A 12V motor but decided to overdesign and selected an H-bridge that wou ...
Read more

›
Climate Change have been a crucial factor taken into consideration by the Australian researchers from Royal Melbourne Institute of Technology before creating the first rechargeable proton battery. After considering all available options about cost and availability of the materials needed, the researchers in Melbourne decided to make a proton battery to meet up with the alarming increase of energy needs in t ...
Read more

›