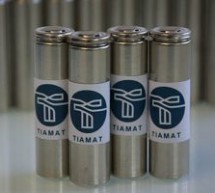 In early 1990s lithium-ion batteries started gaining popularity as a substitute for nickel-cadmium batteries. They have higher energy density, low self- discharge, and low maintenance, but it was soon found that they have short life span, unstability which causes security concerns and creates the need for protection circuits (to maintain it within safe limits), and are really expensive to produce. Lithium i ...
Read more

›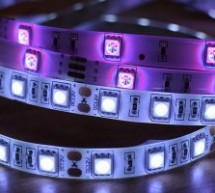 https://youtu.be/IbkUL7U1qIA LED strips are a very fun and effective way to give lots of glow and color to a project. In this Instructable you will learn about the basic kinds of strips and how to hook them up to the Intel Edison with Arduino breakout board. These circuits include hardware needed for external power and how to set up a button and potentiometer to blink and fade using Intel's special flavor o ...
Read more

›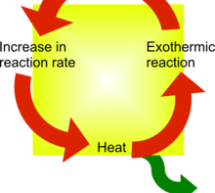 Lithium-ion batteries are very popular as they're lightweight and have high energy density. But at the same time, li-ion batteries are very sensitive to overcharge/over discharge. An internal short circuit can cause fire and it may even lead to a violent explosion. Fortunately, nanotechnology found a way to prevent this kind of nightmare. How? let's discuss: Why Does li-ion Battery Explode? When a device dr ...
Read more

›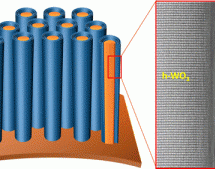 Battery anxiety is a modern day problem for many of us. Mobile phone and wearable technologies are getting developed rapidly, but battery issues seem to be neverending. As phones and wearables are getting thinner, there needs to be a trade-off between battery life and design. Scientists are searching for a way to make a battery that's tiny yet capable of holding the charge for a long time. So, what's the so ...
Read more

›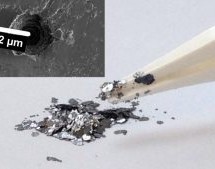 Lithium-ion batteries are flammable and the price of the raw material is increasing. Scientists and engineers have been trying to find out a safe yet efficient alternative to the Lithium-ion technology. The researchers of Empa and ETH Zürich have discovered promising approaches as to how we might produce powerful batteries out of waste graphite and scrap metal. Kostiantyn Kravchyk and Maksym Kovalenko, the ...
Read more

›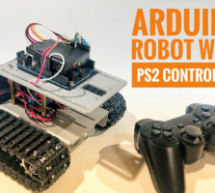 As far as controlling robots goes, makers today are spoilt for choice. WiFi and Bluetooth enabled microcontrollers are a dime a dozen, and integration with smartphone apps is a cinch. Despite this, the old methods still hold sway, as [Igor Fonseca] demonstrates with a simple Arduino bot. It's a classic build, using a tracked chassis with a pair of motors providing propulsion and skid steering. The moto ...
Read more

›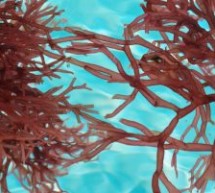 Lithium-sulfur batteries are suitable for both vehicle and grid applications as they are ultra-cheap, high-energy devices. Sulfur is a very low-cost material and the energy capacity is much higher than that of lithium-ion. So, lithium-sulfur is one chemistry that can possibly meet the demand for energy storage at a cheap price. However, the serious problem is, lithium-sulfur batteries suffer from significan ...
Read more

›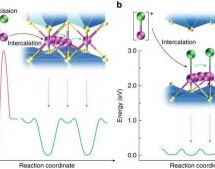 Researchers at the University of Houston reported in the journal Nature Communications the discovery of a new design that significantly improves the development of a battery based on magnesium. Magnesium batteries are considered as safe resources of power supply – unlike traditional lithium-ion batteries. They are not flammable or subject to exploding – but their ability to store energy is very limited. But ...
Read more

›
Adafruit Circuit Playground Express Soil Sensor Mini Kit is designed to measure the soil moisture content. This kit, available now from Mouser, is based on the Circuit Playground Express platform and delivers the measurement utilising a nail and alligator clip. As the moisture encompassing a nail in the plant pot rises, the board detects the change and outputs the result as through the design. The platform ...
Read more

›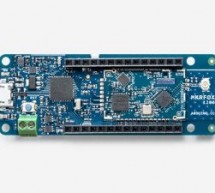 Arduino MKRFOX1200 has been designed to offer a practical and cost effective solution for makers seeking to add SigFox connectivity to their projects with minimal previous experience in networking. It is based on the Microchip SAMD21 and a ATA8520 SigFox module. Long Battery Life Can run for over six months on 2 AA 1.5V batteries with typical usage. . The design includes the ability to power the board using ...
Read more

›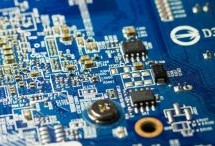 Researchers at Cambridge University have just achieved a spectacular breakthrough in electronics design. They have developed new ultralow power transistors that could function for months or even years without a battery. These transistors look for energy from the environment around, thus reducing the amount of power used. Dr Sungsik Lee, one of the researchers at the Department of Engineering says, "if we we ...
Read more

›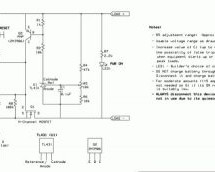 There are two things that you don't want to do with any rechargeable battery on a routine basis: Overcharge it. Overdischarge it. While the above are true for lead-acid batteries, they are particularly true of Lithium-Ion chemistries, but for different reasons. With Lead-acid batteries: Lead-acid batteries - particularly the "flooded cell" types (e.g. those to which you can add water) can handle quite a bit ...
Read more

›