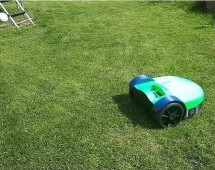 While I do know how to mow my lawn, that's a job my husband normally takes care of. We like to divide and conquer when it comes to household chores – I do the laundry, he mows the lawn, I vacuum and he mops, et cetera, et cetera. Maybe I would enjoy mowing the lawn if ours was bigger and I could use a mower of the ride-on variety…I don't know for sure, but I always imagined this would be something like a wa ...
Read more

›
I began this project with the objective of cheaply turning my RC helicopter into something of a UAV or at least to fit some sensors to reduce collisions and other "mis-haps." Now unfortunately at the beginning of the project i miscalculated my little helicopter's lift capabilities and so with the equipment fitted it has insufficient power to get more than a couple of inches of the ground, but all of the sys ...
Read more

›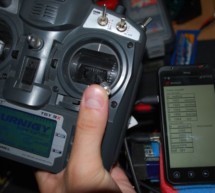 In this tutorial i want to learn you something, maybe change your mind. And make autonomous drones available for everyone. Simple question is: What do you need to make your drone autonomous? . Answer: - GPS - Accelerometer - Gyroscope - Telemetry wireless system - Camera - Some better micro processor Its expensive right? Real answer: Its cheap, and you already have it in your pocket!!! Modern Android phones ...
Read more

›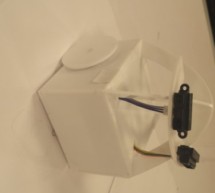 Introduction Ghosty is an autonomous little robot who is adventurous and loves to explore his surroundings. However, unlike a normal ghost, he doesn't like to scare people. Instead they actually scare him! In our most current version of Ghosty, his vision line is based on the data of two proximity sensor data reads. The difference between the data of the two proximity sensors determine whether the motors th ...
Read more

›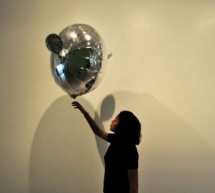 Ollie is an open source blimp-based autonomous and ambient robot that dwells in human habitats. Ollie is observant, often flying in a manner suggesting curiosity for the world around him. Ollie reacts to voices by excitedly flapping his wings, communicating his friendliness and eagerness to be noticed. Ollie wants to know about humans and yearns for their attention. Ollie is available to DIYers, hobbyists, ...
Read more

›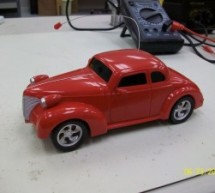 This instructable shows how to modify an inexpensive RC car so it can be controlled by an on-board microcontroller.  You can program the controller to make the car do any number of driving patterns and stunts.  Once you have the car being controlled from the on-board controller, you can add sensors for light and sound and make the car do things like line following. Step 1: Gather Materials and Tools I used ...
Read more

›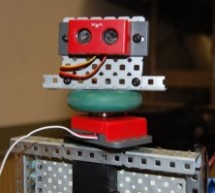 This is a step by step guide to build an autonomous navigation robot. We use the Arduino microcontroller to control this robot. We have two different programs for this robot. The first enables the robot to drive around and avoid anything that gets in its way. This avoiding obstacles program uses two ultrasonic sensors. Our other program uses 2-D arrays to map out the surrounding area. Based on the values we ...
Read more

›