While I do know how to mow my lawn, that's a job my husband normally takes care of. We like to divide and conquer when it comes to household chores – I do the laundry, he mows the lawn, I vacuum and he mops, et cetera, et cetera. Maybe I would enjoy mowing the lawn if ours was bigger and I could use a mower of the ride-on variety…I don't know for sure, but I always imagined this would be something like a way slower go-kart (if this is untrue, don't tell me). But German mechanical engineer and maker Philip Read recently completed a project, using Arduino and 3D printing, that makes me want to get out there and get mowing, no matter the size of my yard.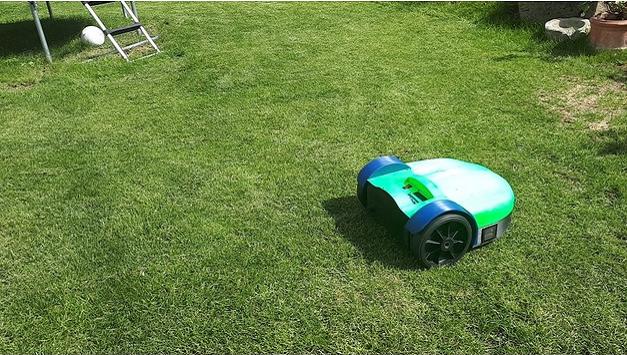 "It's a fully autonomous Robot Lawn Mower which can be 95% 3D printed," Read told 3DPrint.com, noting that a few small connectors will have to be made for the wheels and mower disc.

"I see you have covered this type of project in the past, but I believe this is a real upgrade in terms of design and "makeability" due to the ability to 3D print almost everything."
Read, a self-professed RC fanatic and scratch builder who goes by ReP_AL online, is not wrong – over the years, we have definitely written stories about 3D printed parts for lawn mowers, fully 3D printed lawn mowers, and even another 3D printed robotic lawn mower.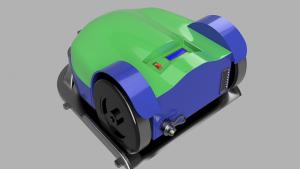 "Its been a long project and took a lot of my time to complete," Read wrote on Thingiverse.

"I have had many requests for parts and code etc.. and decided to relocated the build instructions and code management to my new website."
You can find all of the build instructions and details for the little robotic lawn mower, including code, videos, and a webshop, on his website, where he explains why he is passionate about building his own robots and other machines, such as his own 3D printer.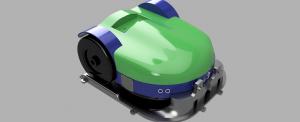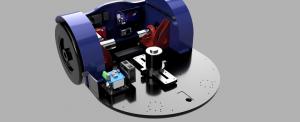 "I like to understand the mechanics, the programming and what the electrical components do. I would like to share this passion with you, so you can build the projects too and learn about robotics," Read wrote.

"This site will guide you through the build process of these projects so you can enjoy making them yourself..  With detailed instructions and links to the components I used, my goal is to make it possible for anyone to complete a complex robotics project and enjoy the results."
On his website, Read rates the difficulty of his 3D printed autonomous lawn mower robot as a 7 out of 10, noting that the required skills to make the machine include soldering and 3D printing.
"The mower navigates within the boundary wire which is positioned (pinned) around the perimeter of the garden," Read explained. "Once the mower senses the perimeter wire, it stops reverses and moves off in a new direction. The mower also has 3 sonar sensors to detect objects in the mowers path. Once the mowers battery is exhausted, the mower uses the boundary wire to navigate itself back to the charging station. All this can be customised in the Arduino software or completely re-written to your personal preferences."
According to Read, a commercial lawn mower with these kinds of specifications would cost at least €600, if not more.
The equipment required to make Read's robotic lawn mower includes PLA material, a 3D printer with a 330 x 330 x 400 mm bed, wire strippers, and various screwdrivers and Allen wrenches. He 3D printed the lawn mower parts at 50% infill, with a 0.4 mm resolution, and notes on Thingiverse that most parts can be printed without any supports.
He also added the STL files for his lawn mower, and its optional charging station, to Thingiverse.
Will you try and make your own 3D printed robotic lawnmower? Discuss this project and other 3D printing topics at 3DPrintBoard.com or share your thoughts in the Facebook comments below.
Source: Mechanical Engineer Makes 95% 3D Printed Autonomous Robotic Lawn Mower