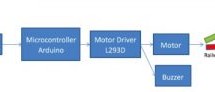 The aim of this project is to save lives of people who are crossing unmanned railway crossings; by providing an automatic railway gate solution. There are many accidents occurred and lives are lost while crossing the unmanned railway crossings in India. Materials Used: Wood Thermocol Train and Track, Electronic components: IC L293D IR Sensor set Arduino Uno DC Motor GSM Module Solar Panel (Next phase of pro ...
Read more

›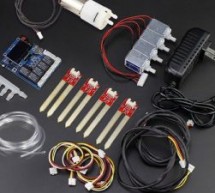 We have a great deal for Arduino fans in the Geeky Gadgets Deals store today, the Arduino Automatic Smart Plant Watering Kit 2.0. The Arduino Automatic Smart Plant Watering Kit 2.0 is available in the Geeky Gadgets Deals store for $69, have a look at the video below. https://youtu.be/3WieNWgikEQ Keep your plants hydrated and healthy while you dabble in DIY electronics with this Arduino automatic plant water ...
Read more

›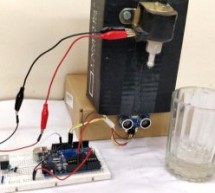 Automatic Water Dispenser using Arduino About 71% of earth is covered with water, but sadly only 2.5% of it is drinking water. With rise in population, pollution and climate change, it is expected that by as soon as 2025 we will experience perennial water shortages. At one hand there are already minor disputes among nations and states for sharing river water on the other hand we as humans waste a lot of dri ...
Read more

›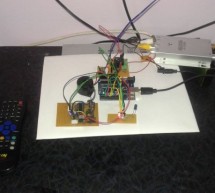 The goal of my project is to achieve Automatic home surveillance system without any manual interference. In general other surveillance system it is necessary to power ON TV and camera receiver every time. And also it needs to any user input to view who is standing out side. But in my project both are not necessary because it automatically control power of TV and camera receiver and my project doesn't need a ...
Read more

›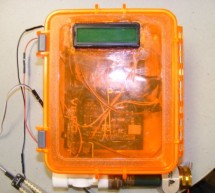 As part of the Content Creation course for my MLIS degree (Our class blog: http://scumakers.wordpress.com/ ), I needed to come up with a final project and wanted to learn to use an Arduino. In the end I came up with this device to automatically sense when the soil in my garden is dry and turn on a switch to water it. I know there are other devices out there that do the same thing and probably do it better, ...
Read more

›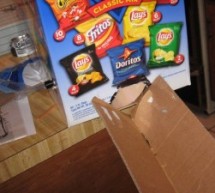 Tired of having to find the dog food to feed the dog? Tired of having to get up early so your dog doesn't attack you for his food? Are just plain lazy? If you answered yes to any of these questions, this instructable is for you. Powered by the intelligent Arduino, this gadget will automatically dispense measured amounts of dog food at user designated times. No longer the days of manually feeding your dog. J ...
Read more

›