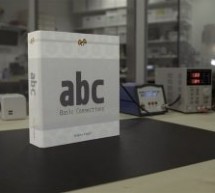 Arduino is the world's most popular open-source electronics tool, used every day by millions of people for experimenting and learning electronics. Thanks to the support of the maker community, anyone can share their knowledge and learn from thousands of other projects. You can create anything using basic components like switches and LEDs, or more advance components like digital interfaces and wireless commu ...
Read more

›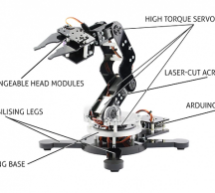 About this project This is a Robot Arm with 5-axis range of motion allowing movements similar to assembly line robots. It was designed to offer the highest quality while remaining one of the most affordable robotic arms on the market. Three years ago, we created MandleBot, a 5-axis aluminum robotic arm currently being used in schools, robotics clubs, summer camps and even factories. We have enjoyed sharing ...
Read more

›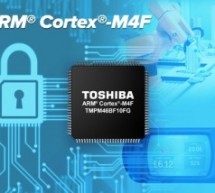 Toshiba Electronics Europe has announced a new ARM® Cortex®-M4F based microcontroller for use in secure systems control. The TMPM46BF10FG expands Toshiba's existing TX04 range and adds a selection of enhanced security features, ideally suited to applications in Internet of Things (IoT) devices, energy management systems, sensor technology and industrial equipment. Users of secure communications control syst ...
Read more

›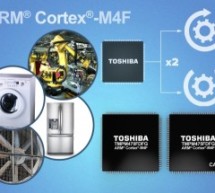 TMPM470FDFG and TMPM475FDFG enable dual control of two brushless DC motors Toshiba Electronics Europe has announced two new products to join their range of ARM® Cortex®-M4F based TX04 series microcontrollers. Both the TMPM470FDFG and TMPM475FDFG are capable of operating two brushless DC motors simultaneously. The new microcontrollers aim to satisfy ever-increasing demand for more energy efficient motors and ...
Read more

›
Today we release the latest addition to the Arduino family: the Arduino Due This board is based on a powerful 32bit CortexM3 ARM microcontroller made programmable through the familiar Arduino API and its development environment. It's an important step forward for Arduino as it increases the computing power available to Arduino users keeping the language as compatible as possible so that many programs will b ...
Read more

›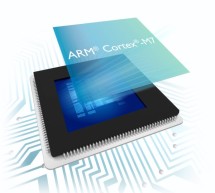 ARM has introduced its highest performance Cortex-M series processor core. The Cortex-M7 retains the same instruction set of the other processors in the Cortex M series, but has been given a six-stage super scalar pipeline architecture which dramatically increases its performance over the previous Cortex-M4. Ian Johnson, product manager at ARM told Electronics Weekly, the performance increase comes from "th ...
Read more

›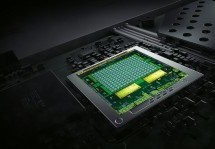 Dubbed Denver, the processor will be used in the firm's first 64-bit version of its Tigra K1 mobile processor designed for Android smartphones and tablets. This new version of Tegra K1 pairs our 192-core Kepler architecture-based GPU with the 64-bit, dual-core CPU. Each of the Denver cores implements a 7-way superscalar microarchitecture (up to 7 concurrent micro-ops can be executed per clock), and includes ...
Read more

›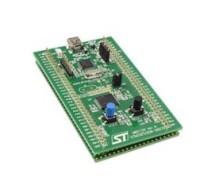 If the design engineer's choice of microcontroller was simple once, it certainly is not now. Massive improvements to the processor capabilities, availability of peripherals and power-saving functions of microcontrollers have created huge new opportunities for OEM designers to develop new products and to improve the performance and features of existing products. But the development in technology has also mad ...
Read more

›
Essentially another tutorial involving controlling DC motors. In this post I'm going to first alter a robot arm I had built previously from a beginners kit so that it can be controlled from Arduino. Then I'm going to write a series of posts on different ways to control the robot arm using Processing and other things. You should be able to use all of what I write for work with other toys and motors. To start ...
Read more

›