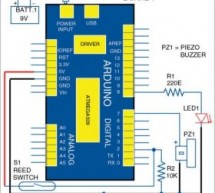 This Arduino based visitor alarm is useful for offices, clinics and shops. It alerts you to the entry of a visitor by producing a beep sound every time the door is opened. The alarm automatically switches off after a few seconds. Circuit and working Circuit diagram of the Arduino based visitor alarm is shown below. It is built around an Arduino Uno board (Board1), a reed switch (S1) and a piezo buzzer (PZ1) ...
Read more

›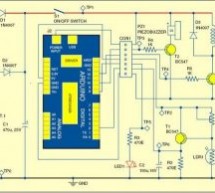 Shadow alarms are usually used for protection against theft. A shadow alarm is a device that sounds an alarm when a shadow falls on it. Described here is a simple circuit of an Arduino-based shadow alarm. This compact shadow alarm unit is capable of sensing a moving shadow in a restricted area, and can be easily installed on a wall, window or door to protect your valuables from theft. Constant lighting is r ...
Read more

›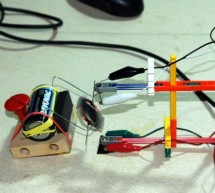 Over ten years ago, I put up a web page with detailed instructions on building a simple electric motor based on one from the Beakman's World TV show. I called it the "Beakman's Electric Motor" page and over the years it has had hundreds of thousands, if not millions, of hits. Realizing that just building a motor, no matter how cool, wasn't a good science fair project, I added suggestions for using the motor ...
Read more

›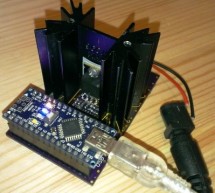 Summary: I designed an electric load. Using an Arduino Nano, the load can be programmed, and the voltage and current are measured. You can set a constant current (CC), a constant power (CP), or a constant resistance (CR) load by simply typing it in to the Arduino Serial Monitor. The circuit is designed for up to 30V, 5A, and 15W. An opamp, a mosfet, and a small sense resistor form the constant current circu ...
Read more

›