Welcome to my solar charge controller tutorials series.I have posted two version of my PWM charge controller.If you are new to this please refer my earlier tutorial for understanding the basics of charge controller. This is project is entered to " 2015 Hackaday Prize ".If you want to support me and see the project in a new level,please follow and give skulls to my project @ hackaday.io.This will be very hel ...
Read more

›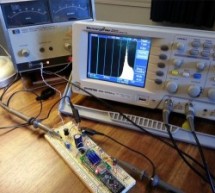 Maybe you're learning about filters and want to see the how your filter responds in the 10Hz to 1MHz range. This guide will show you how to make a low frequency 'spectrum analyzer with tracking generator' using a few cheap modules and an oscilloscope — Based off of a video done by Dave Jones over at EEVBlog.   Dave does a great job going into the theory, so check out the video if you want to see how it work ...
Read more

›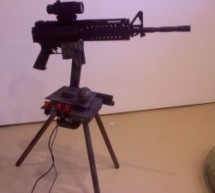 Make your own, custom AUTONOMOUS SENTRY GUN! A Microcontroller Contest Finalist and Runner Up Winner. This instructable is out-of-date. For the most recent version of the tutorial, see the website . Cheers! This sentry gun autonomously tracks, aims, and shoots at targets, using: -An airsoft or paintball gun -A webcam to find targets -A computer to process the video feed and aim the gun -Servo motors to phys ...
Read more

›
"Years" is an artwork created by Bartholomäus Traubeck that translates wood's year rings into sound. The record player uses a system  that analyse tree's years for their strength, thickness and rate of growth. This data are mapped to a scale defined by the overall appearance of the wood and serves as basis for a generative process that outputs piano music. The system is composed by arduino, ps eye, stepper ...
Read more

›
The Arduino Wifi Shield is finally here! We've been working for a while on this new wifi shield for Arduino that is quite different from what you can find already on the market. Instead of just getting the usual pre-made module we decided to build a product that would encourage hacking and modifications so we decided to use an AVR32 processor running an open source version of TCP/IP and the WIFI software st ...
Read more

›
Ecco il primo di una serie di workshop che Officine Arduino organizzerà in Italia. Quale luogo migliore da cui iniziare se non la capitale? Abbiamo parlato / immaginato / organizzato con molte persone in questi mesi – da Trieste in giù – ed il buon Alex Giordano lo ha già ribattezzato come il "Tour di Arduino". Ci accontentiamo di portare workshop dove non sono mai stati, e quindi al Sud, nelle isole. Vogli ...
Read more

›