Sam Controllers are set to release Power H Mini V2 Driver for DC Motors. This Power H Mini V2 H-bridge provides a 12A Peak current, inbuilt pulse width modulation, and plug and play drivers. In 2018 Sam Controllers released the open-source Power H Mini H-bridge, which said to enable a lot of flexibility for DC motor applications.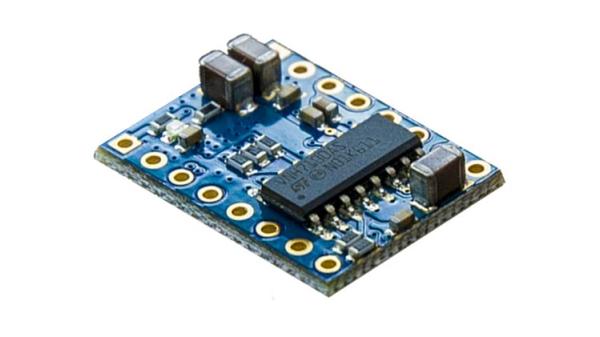 The 2018 tiny board had a voltage range of 4V to 28V, also has a peak current of 12A and a pinout and Interface similar to A4988, DRV8825, and other similar versions. Sam Controllers will be launching the new version which is Power H Mini V2 board, which offers extremely low heat resistance, and advanced energy recuperation.
In the area of robotics application, the energy regains means that motors have much sharper, more controlled acceleration curves, and also breaks becomes faster and uniformly without waste of heat on the controller. The Power H Mini retains the peak current of 12A like its older version, it has two-wire control system and inbuilt PWM (Pulse width Modulation). It is made for full-bridge control of a single DC motor and two half bridges can control two motors, additionally, three motors can be controlled using mechanically dependent settings. The board is further equipped with an automotive-grade STMVNH7100AS H-bridge, and it has a similar board size with a 15mm x 20mm dimensions since it is a DC motor driver, it competes in use with H-bridge motor drivers based on the L298 or BTS7960 transistor design which is always produced in a module 2-3x, and it also integrates a dual inflexible high-side driver also having two low side switches.
Read more: SAM CONTROLLERS ABOUT TO LAUNCH POWER H MINI V2 DRIVER FOR DC MOTORS