Back in 2020, students from Universidad Del Valle De Guatemala (UVG) pulled off a really impressive feat, designing and building a CubeSat that lasted a whopping 211 days in orbit. In addition to telemetry and radio equipment, it carried a black-and-white camera payload.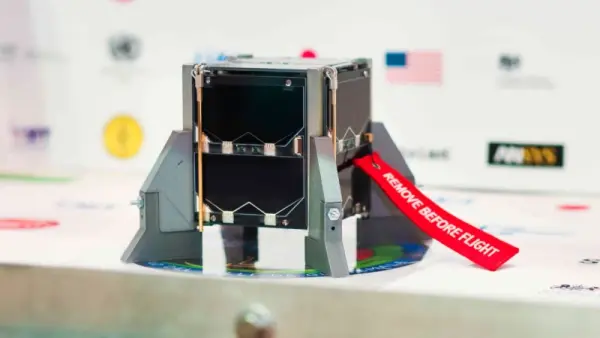 But it turns out space is hard. The first pictures were solid black or white, with the automatic exposure process failing pretty badly. A pair of good pictures were taken by waiting until the satellite was passing over Guatemala during sunrise or sunset. A hung I2C bus led to battery drain, and the team tried a system reset to clear the hung state. Sadly the craft never came back to life after the reset, likely because of one of the Lithium-Ion battery cells failed completely in the low charge state.
That was 2020, so why are we covering it now? Because the project just released a massive trove of open source design documents, the software that ran on the satellite and ground station, and all the captured telemetry from the flight. It's the ultimate bootstrap for anyone else designing a CubeSat, and hopefully provides enough clues to avoid some of the same issues.
Even though the mission had problems, it did achieve a lot of milestones, including the first picture of Earth taken by a Central American satellite. Even coming online and making radio contact from orbit to an earthbound station is quite a feat. The team is already looking forward to Quetzal-2, so stay tuned for more!
And if you want the details on the Quetzal-1 design, and what went wrong with the electrical system, both PDF papers have been released. Seeing more open source in space is an encouraging development, and one that should continue to grow as the cost of payloads to orbit continues to fall. We've covered the UPSat satellite, the PyCubed framework, and even the RTL-SDR for listening to satellite radio traffic.
Source: QUETZAL-1 SATELLITE GOES OPEN SOURCE