Established companies and emerging start-ups are putting a stake in the Internet of Things ground, an opportunity with estimates of 50 billion devices connected by 2020. Standing in the way for many companies is the increasing complexity of technology inside connected devices. Shortened design cycles further fuel pressure felt by designers — the shelf-life of an IoT device is similar to a smart phone, from ...
Read more

›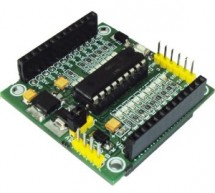 The PIC 18 PIN (DIP) Development / Evaluations Board demonstrates the capabilities of Microchip's 8-bit microcontrollers, specifically, 18 Pin PIC16F1847. It can be used as a standalone demonstration board with a programmed part. With this board you can develop and prototype with all Microchip's 18 PIN PIC microcontrollers. The board has a Reset switch and status LEDs. On board 3.3 V and 5V DC regulators al ...
Read more

›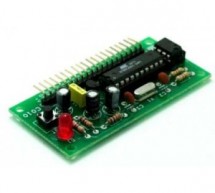 AT89C2051_DEV_STICK_PIC 89C2051 Development Stick kit offers an easy way of interfacing 89C2051 compatible MCU's. Slim design with plug in type approach Voltage regulator on board for stable and regulated supply to the MCU RESET switch for resetting the MCU 0592 MHz Crystal 4K external EEPROM Power-On LED for indicator 20-Pin well marked Berg connector for ease of connection Access to all IO pins & supp ...
Read more

›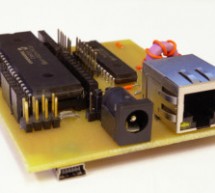 In this instructable I'm going to show you how to make your own PIC18 development board that features both Ethernet and Full Speed USB 2.0 at a low cost. Features: The development board is based on a PIC18LF4553 microcontroller. The microcontroller features a Full Speed USB 2.0 (12Mbit/s) interface without the need for any external components. Also, it has 32KB of program memory, 2KB of RAM and it supports ...
Read more

›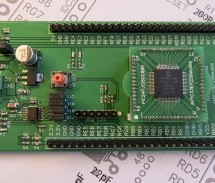 Several of our recent projects have used a 16 bit PIC24 microcontroller from Microchip.  The PIC24FJ128GC006 contains two 16-bit ADC channels which makes it useful for measuring voltages more accurately than the 10 or 12 bit ADCs you normally find on microcontrollers.  We used this microcontroller for the temperature controller on our recent Soldering Robot and are looking at using it for another project in ...
Read more

›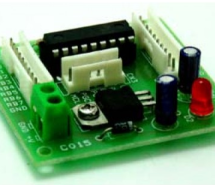 photo This is a 18 PIN (16F628A) microcontroller development board Description This project is a versatile, configurable, and cost effective development board available for the 16F628A or other 18 PIN Microcontroller from Microchip. The board has simplest form with all the Port pins terminating in a Relimate connector (Header Connector) for easy connection to the outside world. Some of the key benefits of t ...
Read more

›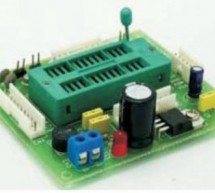 PIC_18F_28_PIN_PIC_Development_Board_PIC This is a PIC18F Development board with ICSP connector. Description This is a versatile, configurable, and cost effective Development Board designed for the 18F – 28 pin series of Microcontroller from Microchip. The board is simplest form with all the Port pins terminating in a header connector for easy connection to the outside world. Power Supply 7-18V DC Some of t ...
Read more

›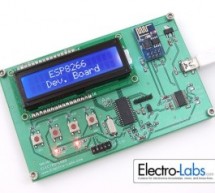 ESP8266 is an 802.11 b/g/n Wi-Fi module which became very popular recently because of its capabilities and ease of use and integration. Many electronics hobbyists are building projects on ESP8266 and they generally need to connect the module to a PC or a microcontroller. Some interfacing problems arise at this point. In this project, we are building an ESP8266 Development Board which lets the user make conn ...
Read more

›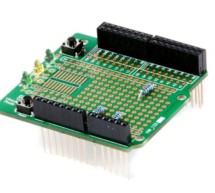 FTDI has announced its commitment to supporting the Android Open Accessories initiative, thus allowing engineers to realize exciting new system designs that are compatible with tablets and smartphones utilising the highly popular Android operating system. "FTDI is very excited about the new Android Open Accessories initiative and in response has decided to provide support for it in both the Vinculum II dual ...
Read more

›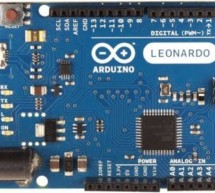 Arduino Leonardo AVR Development Board is a microcontroller board based on the Atmel ATmega32u4. It offers 20 digital IOs (of which 7 can be used as PWM outputs and 12 as analog inputs), a 16MHz crystal oscillator, a micro USB connection, a power jack, an ICSP header, and a reset button. The Arduino Leonardo differs from all preceding boards in that the ATmega32u4 has built-in USB communication, eliminating ...
Read more

›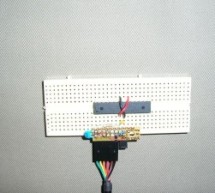 Arduino boards are great for prototyping. However they get rather expensive when you have multiple concurrent projects or need lots of controller boards for a larger project. There are some great, cheaper alternatives (Boarduino, Freeduino) but the costs still add up when you need many of them. This is a way, after about $25-$30 initial investment, to build sub-$10 Arduino-compatible boards with very little ...
Read more

›