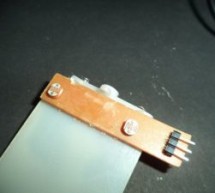 Arduino Solar Tracker Solar energy is one of the fastest growing industries in the world; today more than 65 GW energy is produced by solar power. Since solar energy is renewable, it is a good power source, especially for developing countries. In this project, I am going to show you how to make a solar tracker using Arduino Nano. The solar panel tracker is designed to follow the sun movement so that maximum ...
Read more

›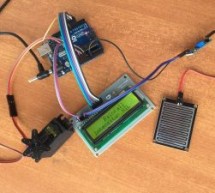 Automatic Rain Sensing Wiper Using Arduino  This project is designed to build a car wiper that automatically detects the rainfall intensity and regulates the frequency of wiper operation. It is built, using Arduino UNO board. A rain sensing module is used for measuring the intensity of rainfall. And a servo motor is used for controlling the wiper movements. An LCD module is also attached to the controller f ...
Read more

›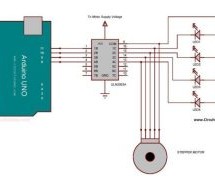 In this article, we are publishing a project which explains different aspects of interfacing a Stepper Motor with Arduino. Stepper motor is a specially designed DC motor which comes with advantages of both a servo motor and a normal dc motor. Compared to a normal Dc motor, the maximum rpm a stepper motor can produce is very low. But they have the advantage that they can be positioned accurately. Unlike serv ...
Read more

›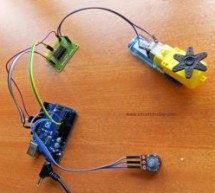 In this article, we are publishing a project which explains different aspects of Arduino-Gear motor interface. Gear motor is a specially designed DC motor whose gear assembly helps in increasing the torque and reducing the speed. Compared to a normal DC motor, maximum rpm a gear motor can produce is less. But they have the advantage that by using the correct combination of gears, its rpm can be reduced to a ...
Read more

›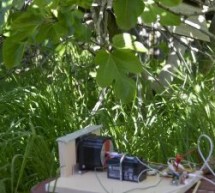 A stepper motor shakes a limb to frighten away birds and squirrels. It is under the control of the MKR1000. Things used in this project Hardware components DC motor (generic) × 1 Arduino MKR1000 × 1 Story The project uses a stepper motor to pull down on a fig tree limb to frighten away birds and squirrels. That is, shake the limb. I know that shaking a limb frightens birds and squirrels well, because I have ...
Read more

›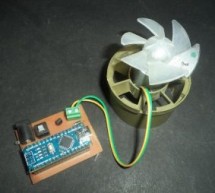 Speed control of DC motor with PC Interface is an easy DIY project. In this project DC motor's speed is controlled by sending the command through PC. Arduino is directly connected to PC through the USB cable and command is given to Arduino on serial monitor of the Arduino IDE. Motor is connected to a transistor, and the base of transistor is connected to PWM pin of Arduino and motors speed is varied accordi ...
Read more

›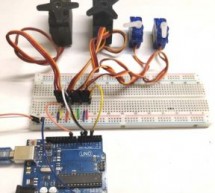 Using one or two Servo with Arduino is Easy but what if we want to use more than one Servo Motors? Here, we are going to show you that how to control Multiple Servo Motors with Arduino. Connecting multiple Servo Motors with Arduino seems to be easy and but if we connect all the Servos to Arduino supply pins then they won't work correctly because of lack of enough current to drive all the motors. So you have ...
Read more

›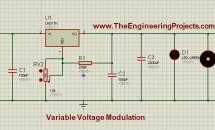 Hello friends, hope you all are fine and having fun. In today's post we are gonna have a look at LM317 Voltage Regulator in Proteus. In the previous post, we have seen how to design a 5V Power Supply in Proteus ISIS, which I have designed using IC regulator 7805. Today I am going to share How to design LM317 Voltage Regulator Circuit in Proteus. This DC power supply is a variable one means you can set its o ...
Read more

›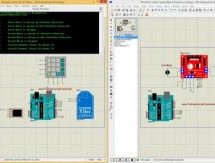 Hello friends, I hope you all are doing great. In today's tutorial, we are gonna design a project named DC Motor Control using XBee & Arduino in Proteus ISIS. I have shared the complete code and have also explained it in detail. You can also download the complete working Proteus Simulation given at the end of this tutorial. In this project, I have designed two Proteus Simulations. The first Simulation i ...
Read more

›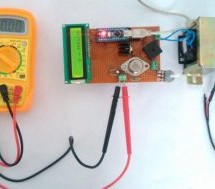 Batteries are generally used to power up the Electronic Circuit and Projects, as they are easily available and can be connected easily. But they drained off quickly and then we need new batteries, also these batteries cannot provide high current to drive a powerful motor. So to solve these problems, today we are designing our own Variable Power Supply which will provide Regulated DC voltage ranging from 0 t ...
Read more

›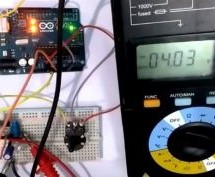 In this project we are going to make a Buck Converter Circuit using Arduino and N-Channel MOSFET with a maximum current capacity of 6 amps. We are going to step down 12v DC to any value between 0 and 10v DC. We can control the output voltage value by rotating the potentiometer. A buck converter is a DC to DC converter, which steps down DC voltage. It is just like a transformer with one difference; whereas t ...
Read more

›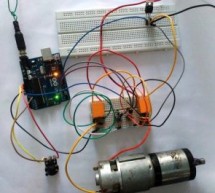 In this project we control direction and speed of a 24v high current motor using Arduino and two relays. No power switches are needed for this circuit, just two push buttons and in Potentiometer to control the direction and speed of DC Motor. One push button will rotate motor clockwise and other will rotate it counter clockwise. One n-channel MOSFET is required to control speed of motor. Relays are used to ...
Read more

›