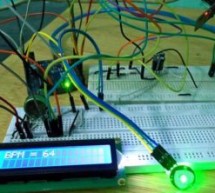 In this project we are going to make a Heart Beat Detection and Monitoring System using Arduino that will detect the heart beat using the Pulse Sensor and will show the readings in BPM (Beats Per Minute) on the LCD connected to it. It will also send the readings to ThingSpeak server using the Wi-Fi module ESP8266, so that Heart Beats can be monitored from anywhere in the world over the internet. ThingSpeak ...
Read more

›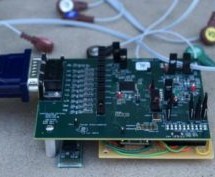 Introduction Electrodes on the skin can be used to measure muscle (electromyography, EMG) brain (electroencephalography, EEG) and heart (electrocardiogram, ECG/EKG) activity. These electrophysiological measures are popular for clinical, research and hobbyist applications (such as brain computer interfaces). Most commercial systems are "medical grade" – these expensive systems offer high precision (16-24 bit ...
Read more

›
Goals: The project goals are:            Adjustable number of detents Adjustable foce threshold Software controlled damping Implementation: A brief overview: The team's design utilizes several components: Arduino Leonardo Firgelli L16-50-35-12-P actuators (2x) FSRs (4x) TI L293D H bridge MSU Eagle custom PCB print The Arduino microcontroller is the heart of the team's project. This microcontro ...
Read more

›
Introduction: Like many out there, I enjoy a good exercise session, whether it be indoors or outdoors. As part of that I purchased a Polar branded heart rate monitor, which came with a "Wearlink" chest strap and RS300Xsd receiver watch. The watch is able to do quite a bit of analysis on its own, in terms of recording heart rate averages, target zones and the like, but without the additional FlowLink device ...
Read more

›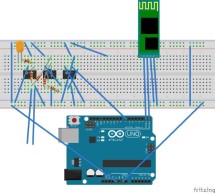 down vote favorite I have a minor issue with my ECG. When I poke at the leads, I get a reading. But when I hold the leads or place it near my heart, I don't get anything. I'm pretty sure this is hardware related, but I don't want to completely rule out a potential software problem. I used this YouTube video as a guide: https://www.youtube.com/watch?v=NDjRg-KgIXY, with their circuit show below. My breadboard ...
Read more

›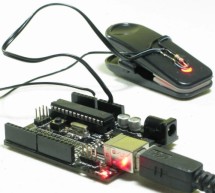 Movies look cool with those EKG (electrocardiogram), the one that beeps and detects heart activities. A few months ago, we had to shoot a hospital scene for our school project. We needed an EKG instrument. To keep the movie authentic, we didn't want to fake the readings so we made the next best thing, a pulse monitor. Since my dad is a doctor he gave me some advice to design the pulse monitor. Let me clarif ...
Read more

›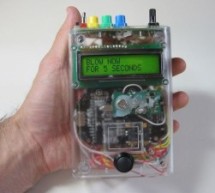 *** Additional info at http://droidalyzer.com/talkingbreathalyzer/index.html *** A customizable Breathalyzer that talks and tells you how much you've had to drink. It's also open source and can easily be modified with your own text on the LCD screen and audio MP3 files. When tethered to a PC with a USB cable, it has additional features including character animations, Breathalyzer Tweets, text to speech, wea ...
Read more

›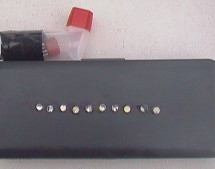 What is a breathalyzer you may ask? It is a device for estimating blood alcohol content (BAC) from a breath sample.In simple terms it is a device to test weather a person is drunk or not. As the title suggests it runs on the arduino.Our breathalyzer uses the MQ-3 alcohol sensor from sparkfun.It is a simple and fun to do project. This instructable explains how to create your own breathalyzer , making a shiel ...
Read more

›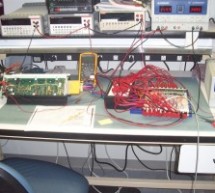 I have been researching a project which will help me with my understanding of electronics, networking, and programming.  I decided to build an online thermometer which could be used in applications that need temperature monitoring.  I currently work in a lab environment where I test, troubleshoot, and calibrate equipment which is installed in nuclear power plants . Each module must have a burn in time rangi ...
Read more

›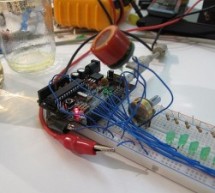 During the First Meeting of Electronic Arts in Florianópolis, we built a Breathalyzer using the Alcohol Gas Sensor MQ-3 and a Arduino Board to use in the last day of the meeting, in which we gave a party. You can see a quick video two posts below. Last days I received many emails asking for the code or how to make one, so I decided to build the sensor again, take pictures/videos and make a tutorial showing ...
Read more

›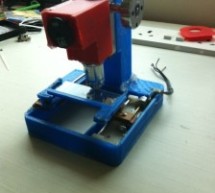 This is an easy-to-implement product modification that will be extremely useful for clinicians, pathologists, researchers or other microscopy enthusiasts interested in capturing whole slide images or creating virtual slides for later use. The device allows one to take multiple images of the slide under high magnification, which can later be stitched together on a local or remote computer, paving the road fo ...
Read more

›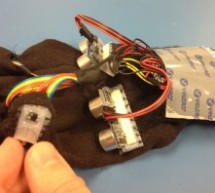 HandSight is a prototype glove to aid the blind. It can sense the lightness or darkness of a surface with tactile feedback from a vibration motor for each individual finger. It can also sense distance from physical objects or obstructions and indicate direction and distance with the same vibration feedback. It supports additional modes, and the possibilities are nearly endless. The glove can connect over Bl ...
Read more

›