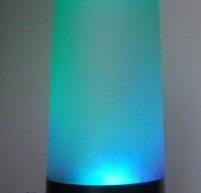 In this Arduino-based project, we will build a lamp with multiple light displays: color sequencer, dimming light, color chaser, firelight - all selected by a touch bar on the circuit board. All the functions are done in software, including the touch sensor, which is a unique feature. Step 1: What is needed? We will be going the minimalist way for this project, filling the board with just a microchip, the LE ...
Read more

›
I've been browsing this forum and the internet now for a couple of days and what I thought would be an easy side project turned into a (for me) quite complicated matter. I'm planning to build a mood light that consists of 12 common cathode rgb LEDs with each colour being controlled by an Arduino's PWM pins. In this diagram that has been posted here a while ago I found pretty much the outline for all that I ...
Read more

›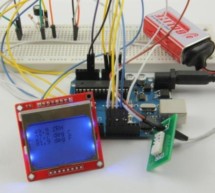 Temperature and humidity measurement are always a nice addition to hobbyist projects. In my previous post, I've discussed the DHT11 sensor, which is capable of measuring both temperature and humidity. They are digital sensor and provide calibrated outputs with temperature and relative humidity. I've also demonstrated how to interface with Arduino and display it on 1602 LCD. Unlike DHT series, HSM -20G is an ...
Read more

›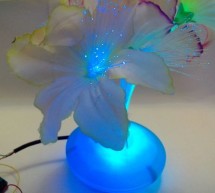 I just brought a new lamp and after a week, I'm tired of looking at it randomly change colours between red, blue, green. What can you expect from a cheap lamp brought at 5$ . Looking at the lamp I realized that I could make a gmail lamp, that shines green every time I got a unread mail. But after some time I changed my idea, and started working on a simple hack. The hack is relatively simple, we can use an ...
Read more

›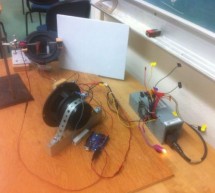 This project uses an Arduino, a pair of speakers, and a laser pointer to create a laser projector able to trace out designs in a dark room. To power it, I've cannibalized a PC ATX power supply capable of delivering plenty of current for the speakers. Most of this project was directly adapted from the excellent Arduino Laser Show with Full X-Y Control by Rich Olson / nothinglabs. Step 1: The Big Idea Laser p ...
Read more

›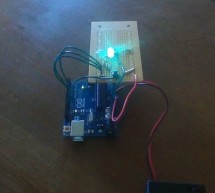 Sometimes I just have those days where I really want to make something neat with the Arduino I have lying around, but I know I don't have the patience for a more involved project that'll take more than a day or so. This is for one of those days. The premise is as follows: A random color is shown on an RGB LED for a few seconds, then extinguished. You, the player, then press and hold a button to cycle throug ...
Read more

›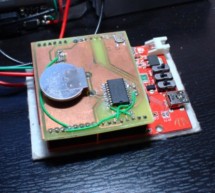 I bought a small aquarium (54l) as an impulse buy and I needed some lights for it, so naturally I wanted to use LEDs. I also needed a timer for the lights. I also wanted the lights to fade in and out when they were going on or off as a cool effect. I ordered four Cree XP-G R5 LEDs (cool white, apparently too warm of a light will cause algae growth) and a one amp (switching) constant current supply (with PWM ...
Read more

›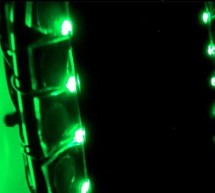 This mod uses a custom designed encoder on one of the wheels to track where the longboard is on the ground and light up the LEDs so that the light pattern remains stationary on the ground as the board moves over it. To make doing this instructable as easy to understand as possible, you will need to know how it works up front.  There are rare earth magnets on one of the wheels.  As the wheel turns, there is ...
Read more

›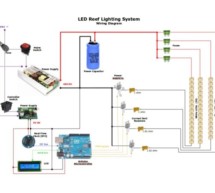 I've been slowly working on this project for the past month or so. I finally have some time to share and post-up what I'm working on. I know there are commercial products available, but then what's the fun in that! What I want is a Fully Automated LED Primary Lighting System which can control separate white and blue high-powered LED modules on my 45gal bow-front tank. What I mean by fully automatic is that ...
Read more

›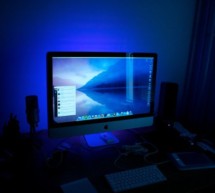 A few weeks ago, it came to my attention that IKEA do a set of colour-changeable LED strips. I've been looking for a decent way of providing some lighting behind my computer to reduce eye-strain for a long time, and these seemed perfect: I was very pleased with them, but no self-respecting nerd would stop here. Especially one who's seen Philips' Ambilight technology in action! Over a series of blog posts, I ...
Read more

›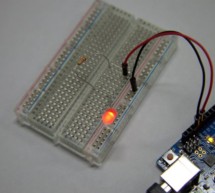 Description In this tutorial you will set up and turn on a single LED. Note that this code can actually be executed with just the Arduino and no other components as in Figure 5. If you notice, next to pin 13 is a tiny LED on the board. If you execute the code below, you should see that LED turn on. Note: In the photos/video you will see me use a 1.2k&#8486 resistor. I did this to back off the brightness ...
Read more

›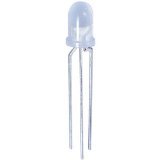 This simple tri-colour LED flasher circuit is great for beginners. The three pin tri-colour LED is controller by an Arduino Uno and changed between three colours. This video shows the Arduino running a sketch that controls the tri-colour LED. Circuit Diagram for the Arduino Tri-colour LED Controller The circuit is very simple, using only three components. The tri-colour LED is a three pin common cathode typ ...
Read more

›