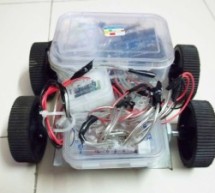 When I was in the 8th grade, I was intrigued while playing the motion games on Nokia 5800. I was thrilled, how I could control the racing car by only tilting the phone. I used to dream of making this same car in the real world. Now, in 11th  grade ( Age 17) having got an Arduino Uno and learnt how to program it, I was able to build my "Hercules" robot. Hercules is the name given to my motion controlled robo ...
Read more

›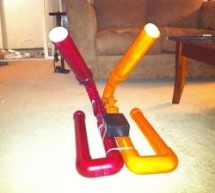 Every summer, Qualcomm hosts a Battle of the Schools competition, which gives employees the opportunity to represent their home universities. This year, entries were to be homemade contraptions, and they were judged according to how cool they were perceived to be. Virginia Tech's cannon project tied the University of Michigan for first place. The project entailed a pneumatic cannon with valves controlled el ...
Read more

›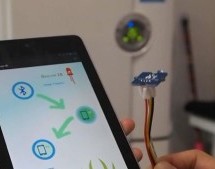 Remote control is almost a standard accessory for most home applications, like TV, Hi-Fi, air conditioner and so on. Though remote control brings us leisure, when you really need it but have completely no clue where it is, or which one it is, you have every right to be pissed off. To solve the remote  clutter, IKEA may tell you to buy a remote storage bag, but believing in a geek spirit as us, we would tell ...
Read more

›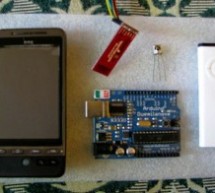 I love to integrate devices which are not supposed to be integrated and this guide shows you how you can control an Android mobile using Apple's Remote. (Who said Apple devices work only with Apple products ;) ) Also this is my entry to the Sparkfun microcontroller context. If you like this guide, please do vote for me. (Voting starts from Feb 14th) Basic Architecture This is the basic architecture of how w ...
Read more

›
This is an instructable for a bluetooth controlled Message Droid. I call it R2Blue2. It moves around and displays messages that you type using your phone or computer. Atleast it was supposed to. Due to many problems such as underpowered batteries and bad cable management I wasn't able to extract the performance necessary. I will explain the problems that plagued this build later. The messages are sent over ...
Read more

›
Hi, in this Instructable I want to show you, how you can program your Arduino with your Android device. It is very simple and cheap. Also it allows us to program our Arduino where ever we want, this is usefull for permanently installed Arduino boards, like in light controllers... So lets get started! :) Step 1: Materials and Tools Materials: A USB-A to USB-B cable ( http://www.amazon.de/AmazonBasics-USB-2-0 ...
Read more

›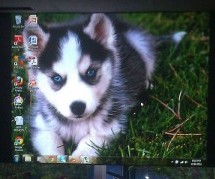 This is my first time using Arduino, or any microcontroller. I'm glad it worked out so well but my wife may not be, due to the stacks of microcontrollers that will being showing up on our doorstep soon for future projects. Any feedback or questions are welcome, as are votes in the Arduino Contest. Why (Problem) I love watching sports, my family loves watching sports, and we all love cheering on our local co ...
Read more

›
The YaNis EOS controller is a device that allows you to wirelessly control your Canon DSLR from your Android phone. What's really exciting here is that the Android interface allows you to change most of the camera's settings (like Shutter Speed, Aperture Size, ISO, White Balance, Focus Position and others) from more than 20 meters away! The controller is based on the Arduino platform and some commonly avail ...
Read more

›
Recently, I decided I would like to attempt to make a passcode lock with my newly acquired Arduino Uno, but all the tutorials I could find made use of a modified keypad, something that not every Tom, Dick and Harry has lying about. I therefore decided to set out and make a version using only things every Arduino user should have in their component box - buttons. Ladies and Gentlemen, I bring to you - the Ar ...
Read more

›
This project slightly modifies the Google Android sample app called "Bluetooth Chat" so you can type a message in the Android app and that same message will appear on an LCD attached to an Arduino Uno. Functionality:  Android  talks to Arduino 1. Run the Android "Bluetooth Chat" sample app (after we modify the app in this instructable).  Type a message in the app's text box and press the "send" button.  The ...
Read more

›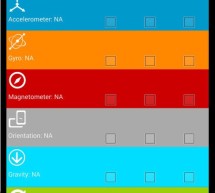 UPDATES Nov 23, 2013: SensoDuino 0.160 gets a face left. Nov 19. 2031: OPINION: The Amazing Synergy Between Arduino & Android. Nov 19, 2013: SensoDuino 0.159 is out. Android phone date (y,m,d) and time (h,m,s) are supported as sensors. Support for Android KitKat (4.4/API 19). INTRODUCTION Think of SensoDuino as having over a dozen virtual shields for your Arduino each providing a function or feat ...
Read more

›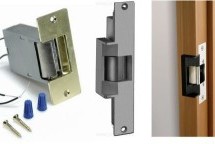 Thanks to everyone who supported this project and voted for it in the Arduino Challenge! I was awarded second prize and hope to participate in more Arduino contests in the near future. This tutorial will explain a simple way to make a password protected bluetooth door lock using your Arduino, which can be unlocked by sending a four digit pin from your Android phone!  The hardware setup is quite simple,  and ...
Read more

›