8devicesis accepting pre-orders for its $29 Komikan module, and sandwich-style $59 Komikan DVKdevelopment board for Wave2 prototyping at up to 1.166Gbps. The Komikan module runs OpenWrt on a MIPS24k-based Realtek SoC with dual-band, MU-MIMO 802.11ac. The Komikan has the ability to operate without a heatsink, as well as having a lower, 6W power consumption compared to other Wave2 modules. The Wave2 is the second, faster wave of 802.11ac (WiFi 5) radios with dual-band MU-MIMO technology for simultaneous WiFi connections to multiple devices.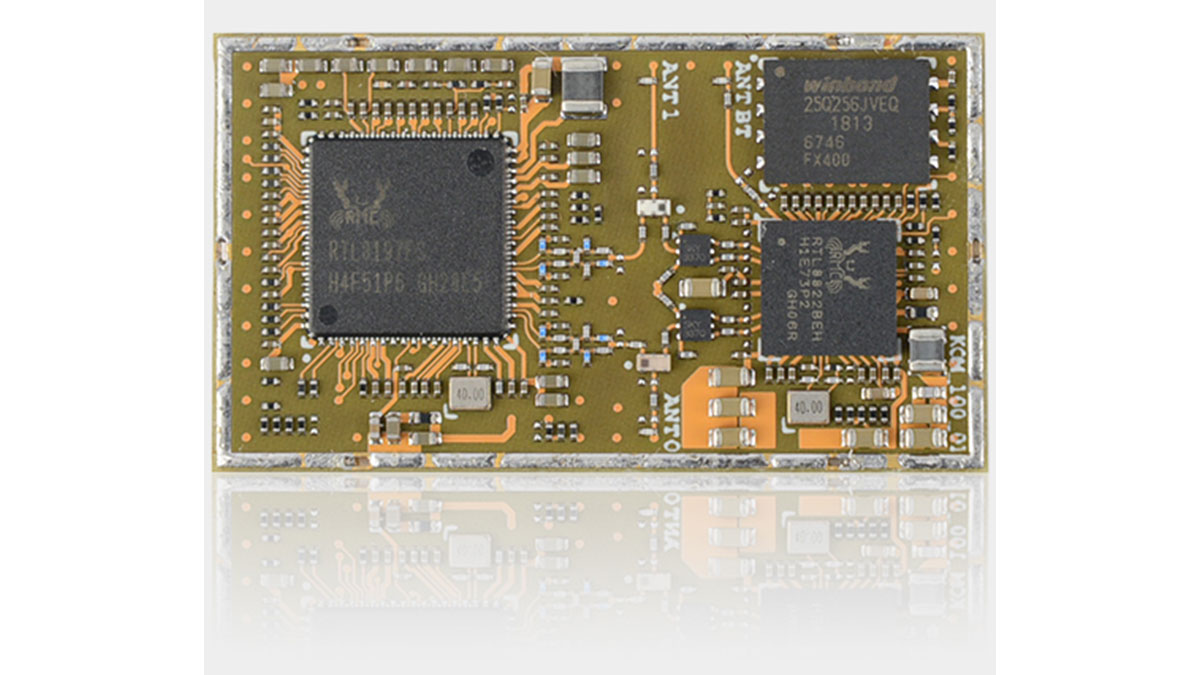 The first 802.11ax (WiFi 6) radios will arrive later this year, which will enable lower latency and power consumption, improved synchronized data delivery, and up to 30 percent faster speed. It will be a while before computers, phones, and other devices support 802.11ax, as only a few devices support Wave2 now. The Komikan module runs OpenWrt on a 1GHz Realtek RTL819FS processor. The Komikan's Wave 2 (concurrent 2.4GHz/5GHz 802.11 a/b/g/n/ac) capacity is the result of its Realtek RTL8822BEH chipset. The RTL8822BEH-VR chipset also enables the module's Bluetooth 4.1 capability. The 37.5 x 21.3mm Komikan module utilizes an LGA form factor and is approximately half the size of the earlier Rambutan. The module ships with 128MB RAM and 32MB flash.
The Komikan module support 2x USB, 4x UART (1x for BT), RGMII, 2x SPI, PWM, MDIO, eMMC, JTAG, 2x I2S, PCM, 2x I2C, and P-NAND. The module also enables 44x GPIO pins, with several pins supporting an external antenna. Its 3.3V module outputs power at "22 dBm per chain." The Komikan DVK board features an eMMC socket and a microSD slot, to expand the Komikan module's memories.
The board offers both 10/100 and 10/100/1000Mbps (GbE) ports, a 2x USB 2.0 host ports, and a USB Type-C for power and UART console duty. The dev board is also equipped with dual 2.4GHz/5GHz WiFi antennas, a Bluetooth antenna, reset and GPIO buttons, and dip switches. Available also is a 20-pin GPIO header. The $29 Komikan module and $59 Komikan DVK are available for pre-orders with shipping starting from May 15.
Read more: OPENWRT MODULE AND DEV BOARD BASED ON REALTEK SOC FEATURES WAVE2