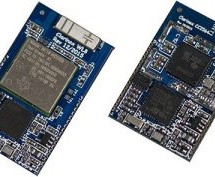 Clarinox Technologies Pty Ltd was formed with the aim of providing cost effective and innovative wireless embedded systems solutions to business. Due to the experience of the Clarinox team, more embedded systems are designed to develop leading edge solutions. In addition to delivering flexible and robust wireless protocol software for embedded systems developments. Clarinox hottest products are Koala® Conne ...
Read more

›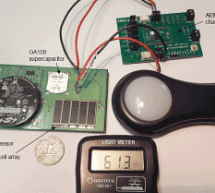 In Part 1 of this series, we have reviewed solar cell performance, how to select and size the supercapacitor, requirements of supercapacitor charging circuits and charging IC characteristics. We will now use two case studies to illustrate these properties in detail. Case Study 1: Using a small solar cell indoors at low light, 100 lux, to power a Bluetooth low energy sensor using CAP-XX GA109 In this case we ...
Read more

›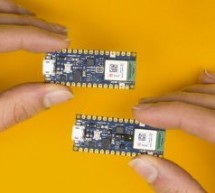 The official Arduino team has this week announced the availability to preorder its new Arduino Nano Every and range of Arduino Nano 33 development boards. The new boards were unveiled at this years Maker Faire Bay Area 2019 and the new Arduino boards are expected to start shipping during the middle of June 2019 with Bluetooth versions available approximately a month later during July 2019. Ar ...
Read more

›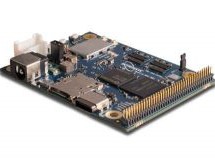 Qualcomm announced back in April its QCS605 SoC, calling it "the first 10nm FinFET fabricated SoC, built for the Internet of Things." The octa-core Arm SoC is available in an Intrinsyc Open-Q 605 SBC with full development kit, including a 12V power supply which is available for pre-order at $429. The product will ship in early December.  The QCS605 has a Qualcomm Vision Intelligence Platform, a set of mostl ...
Read more

›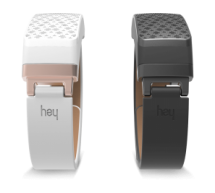 HEY is an innovative bracelet that really makes you feel connected to a loved one. It uses a unique technology to send your touch as far as needed. It's the first bracelet that mimics a real human touch, not by producing a mechanical vibration or buzzing sensation, but an actual gentle squeeze. On Valentine's Day the stylish piece of smart jewelry was launched on Kickstarter and within one hour it was alrea ...
Read more

›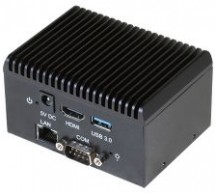 (Taipei, Taiwan – October 4, 2018) – AAEON, a leading developer of advanced IoT solutions, releases the UPC-GWS01, the world's smallest x86-based industrial computer. Just 91mm x 67mm x 55.2mm in size, the system is highly versatile and boasts onboard storage, WiFi, Bluetooth, and a comprehensive I/O interface. The UPC-GWS01, which has already won a Computex d&i Award, is built around AAEON's state-of-t ...
Read more

›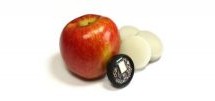 Puck.js is a low energy smart device which can be programmed and debugged wirelessly with JavaScript. It is both multi-functional and easy to use.  This beacon uses a custom circuit board with the latest Nordic chip, Bluetooth LE, Infrared transmitter, NFC, magnetometer, temperature sensor, RGB LEDs, and much more. Unlike other beacons, Puck.js comes with the open source JavaScript interpreter Espruino pre- ...
Read more

›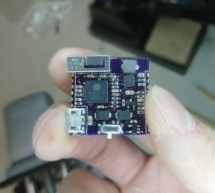 Part of the problem I've been seeing with inexpensive IoT dev boards, is that the design around the power system hasn't been very good. Here's my attempt to fix that. This is a battery-ready module with a proper lithium battery charge circuit, lithium battery protection circuit, power supply, and antenna, all in a 1 inch by 1 inch package. The goal is to have a tiny, inexpensive module that can immediately ...
Read more

›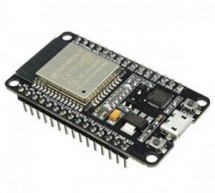 In this project, we will be dealing with the inbuilt Bluetooth feature in ESP32 Development board and try to build an application around it. https://youtu.be/zZUs_GRprpY The Bluetooth system can be divided into two different categories: Classic Bluetooth and Bluetooth Low Energy (BLE). ESP32 supports dual-mode Bluetooth, meaning that both Classic Bluetooth and BLE are supported by ESP32. Here, we will contr ...
Read more

›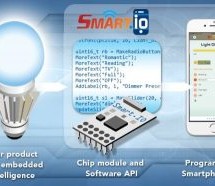 Creating a smartphone application for your embedded products may be a high-cost process that consumes time and efforts. ImageCraft, a producer of high quality low cost embedded system tools, had developed "Smatr.IO" as a very cheap alternative solution that allows you to add a friendly user interface to any embedded project. Smart.IO is a toolkit that helps you to create a compatible application with your p ...
Read more

›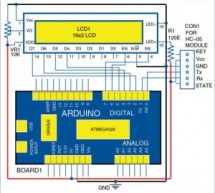 This wireless LCD display shows information sent from a smartphone. The user can send text messages with up to 32 alphanumeric characters to the LCD within Bluetooth range of about 10 metres. This project can be extended and implemented in many ways for: 1. Educational organisations (schools and colleges). To inform any changes in the timetable or important information 2. Hospitals. To inform a doctor's nam ...
Read more

›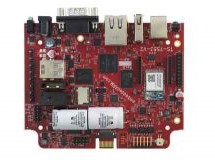 This versatile embedded single board computer hits on all the main points for a low power, cost effective, Internet-of-Things (IoT) capable, and ready-to-deploy OEM board with an emphasis on data integrity. The TS-7553-V2 offers the ability to communicate seamlessly with several different networks simultaneously from a single device. Using the onboard peripherals the system can connect to Ethernet, WiFi, Bl ...
Read more

›