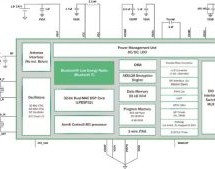 Bringing the industry's lowest power Bluetooth® low energy technology to IoT with a highly flexible multi-protocol 2,4 GHz radio RSL10 from ON Semiconductor. RSL10 is a multi-protocol Bluetooth 5 certified radio System on Chip (SoC) which brings ultra-low-power wireless technology to IoT. Offering the industry's lowest power consumption, RSL10 helps provide devices like heart rate monitors with advanced wir ...
Read more

›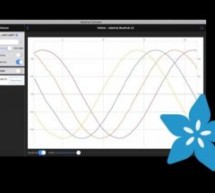 Adafruit has made it even easier to wirelessly connect your computer to their range of Bluefruit LE modules using Bluetooth LE to control and communicate with your projects, with the release of the new Bluefruit Connect for macOS application which is now available to download directly from the Apple Mac App Store. "Unlike classic Bluetooth, BLE has no big contracts to sign and no major hoops that you have t ...
Read more

›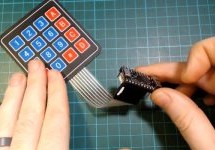 Most people associate the ESP family of microcontrollers with WiFi, which makes sense as they've become the solution of choice for getting your project online quickly and easily. But while the WiFi capability might be the star of the show, the ESP32 also comes equipped with Bluetooth; we just don't see people using it nearly as often. If you're looking to get started using Bluetooth on the ESP32, then this ...
Read more

›
This is a Arduino RC car, originally based off of a project made by Owen_soo. It is very maneuverable, able to do quick turns, go backward and forward with just a flick of a switch. This was originally just going to be a very basic RC car that can go forward and turn right or left. It uses an Arduino Uno. I decided to change the software and use Labview instead. Step 1: Parts This are the necessary parts ne ...
Read more

›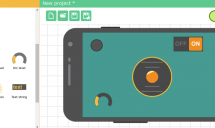 [Labpacks] wanted to build a robot car controlled by his phone. As a Hackaday reader, of course you probably can imagine building the car. Most could probably even write a phone application to do the control. But do you want to? In most cases, you are better off focusing on what you need to do and using something off the shelf for the parts that you can. In [Labpacks'] case, he used Visuino to avoid writing ...
Read more

›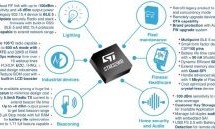 The new STM32WB from STMicroelectronics is a new wireless supporting System on a chip (SoC) that comes with a fully-featured ARM Cortex-M4 (@ 64 MHz) based microcontroller to run the main computing processes. It also has an ARM Cortex-M0+ core (@ 32 MHz) to offload the main processor and offer real-time operation on the Bluetooth Low Energy (BLE) 5 and IEEE 802.15.4 radio. The SoC can also run other wireles ...
Read more

›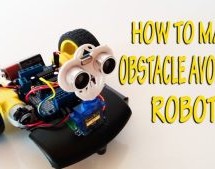 This instructable is the written version of my "Arduino: How To Build An Obstacle Avoiding Robot" Youtube video that I've uploaded recently. I strongly recommend you to check it out. My YouTube Channel. Please Subscribe for Support So, without further ado, Let's get started ! Step 1: Video Tutorial : Just 6 Minutes - Watch and Make... https://youtu.be/jQwYBc7YBXs Arduino Tutorial : How To Build An Obstacle ...
Read more

›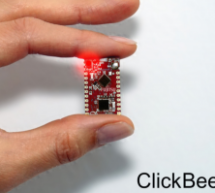 Adding components from Ambiq Micro and Talent Highland, Fujitsu Electronics Europe has increased its Bluetooth Low Energy portfolio. The additional products offer customers high integration, low power consumption and flexibility, says Fujitsu Electronics Europe (FEE), and it has produced the ClickBeetle reference platform (pictured) to facilitate the integration of Bluetooth Low Energy products into applica ...
Read more

›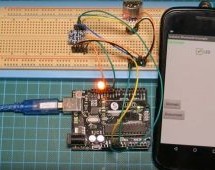 Introduction With the arrival of the IoT and the need for control, devices now need to do more than perform the basic functions for which they are built, they need to be capable of communicating with other devices like a mobile phone among others. There are different communication systems which can be adapted for communication between devices, they include systems like WiFi, RF, Bluetooth among several othe ...
Read more

›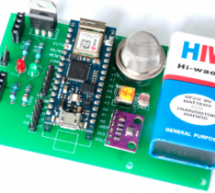 Home automation is a popular project to undertake but its complexity can quickly become daunting, especially if you go further than controlling a few lights (or if you're a renter). To test the waters you may want to start with something like this home safety monitor, which is an IoT device based on an Arduino. It allows remote monitoring of a home for things such as temperature, toxic gasses, light, a ...
Read more

›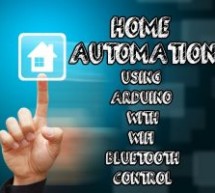 This is a tutorial to show how to build a home automation system using arduino with Wifi [ESP8266-01], bluetooth (HC-05) and IR remote control. Home automation results in a smarter home and is used to provide a higher and healthier standard of living. The beauty of a home automation system is that it is highly scalable, flexible and its capabilities are limited only by our imagination. Step 1: Overview of t ...
Read more

›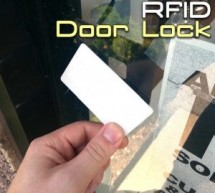 Here we are with the classic RFID door lock. It's classic in that whole, "We live in the future and take it for granted at this point" sense. In this tutorial, we will set up a door latch that can be opened with the swipe of an RFID Tag! We will program a list of acceptable 'key' cards that will unlatch the door for a specified amount of time. This is a really simple project, but it does require that you al ...
Read more

›