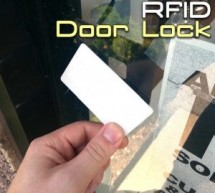 Here we are with the classic RFID door lock. It's classic in that whole, "We live in the future and take it for granted at this point" sense. In this tutorial, we will set up a door latch that can be opened with the swipe of an RFID Tag! We will program a list of acceptable 'key' cards that will unlatch the door for a specified amount of time. This is a really simple project, but it does require that you al ...
Read more

›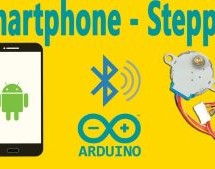 This instructable is the written version of my "Arduino : How To Control Stepper Motor via Bluetooth (with Smartphone)" In this project we will control a Stepper motor with a smartphone via bluetooth. My YouTube Channel First, you should see the following Instructable: How to Control a Stepper Motor With L293D Motor Driver Step 1: Tutorial https://youtu.be/EpLR4I9WYOU The Stepper motor used here is a rusty ...
Read more

›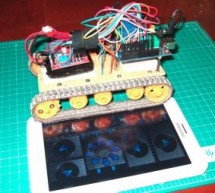 https://youtu.be/J3DwgZvD2js After trying to remote tracked robot by IR remote control.I have proceed to control same robot platform by Bluetooth Arduino controller via Android application.This method is more reliable,longer distance,pretty Android application enhancement. Same principle,low cost play and home level technical skill.Programming khownledge is not necessary. Thanks for free download Ardui ...
Read more

›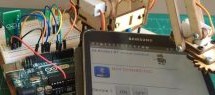 A very good wireless local area network (and personal) is undoubtedly the Bluetooth (BT). Today in our day-to-day is common to find us using cell phones, stereos, cameras, etc., interconnected with the help of the famous "blue little light". In the world of IoT and automation in general, it is very common find remote controls via mobile phones using BT technology. This is due to two basic components, but ve ...
Read more

›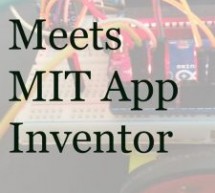 I have made many tutorials for creating apps using MIT app inventor and connected the app with arduino to make things work, I often get email stating something went missing when they follow my tutorial, Here's a step by step tutorial on getting started with creating MIT app inventor and control things with arduino. To complete this tutorial you need a Bluetooth module HC-05 or HC-06 to connect with arduino ...
Read more

›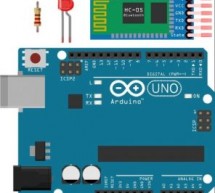 Ever thought of controlling any electronic devices with your smart phone ?Controlling your robot or any other devices with your smartphone will be really cool. Here is is a simple and basic tutorial for interfacing Bluetooth with arduino Step 1: Things You Need Hardware Bluetooth Module HC 05/06ArduinoLED220Ω ResistorAndroid device Software Arduino IDEArduino IDEAndroid Studio (Not Really required I wi ...
Read more

›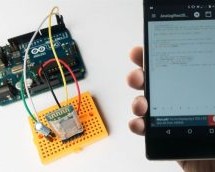 Hello world, in this Instructable I want to show you, how to program your Arduino Uno with your Android device over Bluetooth. It is very simple and so cheap. Also it allows us to program our Arduino where ever we want over wireless bluetooth... So lets get started! :) Step 1: Materials and Tools Hardware : Arduino UnoBluetooth HC-05 moduleMini breadboardCapacitor 1uf/16v (elco)Reasisor 100 ohm5 pcs x Jumpe ...
Read more

›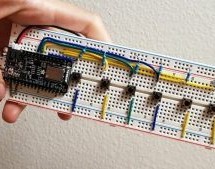 Ever hear of Microsoft Soundscape? We hadn't, either. But apparently it and similar apps like Blindsquare provide people with vision problems context about their surroundings. The app is made to run in the background of the user's mobile device and respond to media controls, but if you are navigating around with a cane, getting to media controls on a phone or even a headset might not be very convenient. ...
Read more

›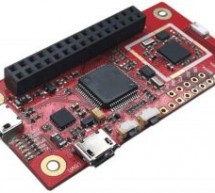 Linaro, a collaborative engineering organization consolidating and optimizing open source software and tools for the ARM architecture, is bringing together industry and the open source community to work on key projects, reduce industry wide fragmentation, and provide common software foundations for all. During the last Linaro Connect event at Las Vegas, a new BLE(Bluetooth Low Energy) product had been debut ...
Read more

›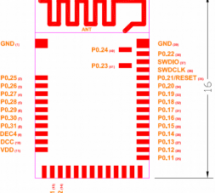 The open hardware innovation platform Seeedstudio produces the MDBT42Q, a Bluetooth Low Energy (BLE) module. It is a BT 4.0, BT 4.1 and BT 4.2 module designed based on Nordic nRF52832 SoC, a powerful, highly flexible ultra-low power multiprotocol SoC ideally suited for Bluetooth low energy, ANT and 2.4GHz ultra low-power wireless applications. MDBT42Q features a dual transmission mode of BLE and 2.4 GHz RF ...
Read more

›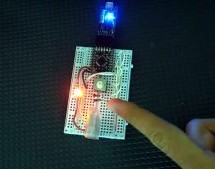 All the cool projects now can connect to a computer or phone for control, right? But it is a pain to create an app to run on different platforms to talk to your project. [Kevin Darrah] says no and shows how you can use Google Chrome to do the dirty work. He takes a garden-variety Arduino and a cheap Bluetooth interface board and then controls it from Chrome. You can see the video below. The HM-10 board is c ...
Read more

›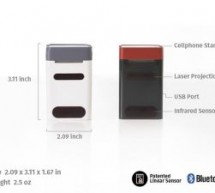 Serafim is a company of some talents and experts in optoelectronics industry, and it aims to offer affordable, useful, and cool consumer electronics for a better computing experience. The latest amazing product by Serafim is: iKeybo! iKeybo is a virtual projection multilingual keyboard that can turn any flat surface into a keyboard. iKeybo can work as a piano too. Check this video to see iKeybo in action: i ...
Read more

›