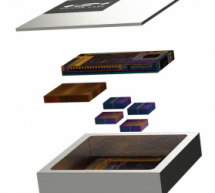 Acknowledged as the UK's leading source of advanced embedded technology, Solid State Supplies Ltd. now offers the world's smallest Bluetooth® Low Energy (BLE) SiP module from Silicon Labs. With a package size of 6.5mm x 6.5mm x 1.4mm the BGM11S Blue Gecko SiP (System in Package) module targets applications where ultra-small size, reliable high performance RF, low power consumption, full modular certificatio ...
Read more

›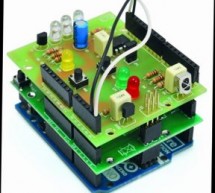 Managing some of house devices with its IR remotes may be annoying if you are out of its line of sight. You will have to interrupt the work you are doing, move to another room, turn down the volume of your Hi-Fi for example, then go back and resume your work. Assume you can use bluetooth instead of this process, it will be a time saver and it will maintain your focus. Using an Arduino UNO with IR and Blueto ...
Read more

›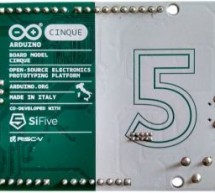 After announcing "HiFive1" at the end of 2016, SiFive is introducing its second RISC-V based development board "The Arduino Cinque". It is the first Arduino board that is featuring RISC-V instruction set architecture. Arduino Cinque is running SiFive's Freedom E310, one of the fastest and powerful microcontrollers in the hardware market. It also includes built-in Wi-Fi and Bluetooth capabilities by using th ...
Read more

›
A development platform for the Android open source project (AOSP) has been created by Huawei. The ARM-based hardware is part of the Linaro open source collaborative engineering organization developing software for the ARM ecosystem. Recently, Huawei has launched the HiKey 960 96Boards development platform to provide access to the latest ARM mobile technology for AOSP developers. Fortunately, You can find th ...
Read more

›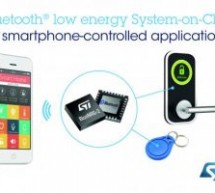 Introducing its latest-generation Bluetooth Low Energy (BLE) System-on-Chip, ST Microelectronics hghlights low power, small size, and high performance to enable widespread deployment of energy-conscious, space-constrained applications with BLE connectivity. The device provides state-of-the-art security and is Bluetooth 5.0-certified ST uses an ARM Cortex-M0 core to provide low-power, extremely efficient, 32 ...
Read more

›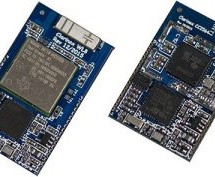 Clarinox Technologies Pty Ltd was formed with the aim of providing cost effective and innovative wireless embedded systems solutions to business. Due to the experience of the Clarinox team, more embedded systems are designed to develop leading edge solutions. In addition to delivering flexible and robust wireless protocol software for embedded systems developments. Clarinox hottest products are Koala® Conne ...
Read more

›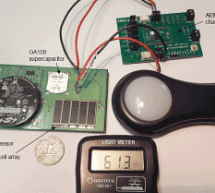 In Part 1 of this series, we have reviewed solar cell performance, how to select and size the supercapacitor, requirements of supercapacitor charging circuits and charging IC characteristics. We will now use two case studies to illustrate these properties in detail. Case Study 1: Using a small solar cell indoors at low light, 100 lux, to power a Bluetooth low energy sensor using CAP-XX GA109 In this case we ...
Read more

›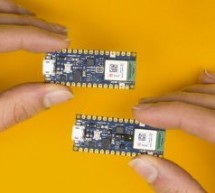 The official Arduino team has this week announced the availability to preorder its new Arduino Nano Every and range of Arduino Nano 33 development boards. The new boards were unveiled at this years Maker Faire Bay Area 2019 and the new Arduino boards are expected to start shipping during the middle of June 2019 with Bluetooth versions available approximately a month later during July 2019. Ar ...
Read more

›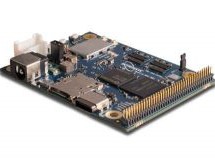 Qualcomm announced back in April its QCS605 SoC, calling it "the first 10nm FinFET fabricated SoC, built for the Internet of Things." The octa-core Arm SoC is available in an Intrinsyc Open-Q 605 SBC with full development kit, including a 12V power supply which is available for pre-order at $429. The product will ship in early December.  The QCS605 has a Qualcomm Vision Intelligence Platform, a set of mostl ...
Read more

›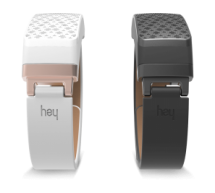 HEY is an innovative bracelet that really makes you feel connected to a loved one. It uses a unique technology to send your touch as far as needed. It's the first bracelet that mimics a real human touch, not by producing a mechanical vibration or buzzing sensation, but an actual gentle squeeze. On Valentine's Day the stylish piece of smart jewelry was launched on Kickstarter and within one hour it was alrea ...
Read more

›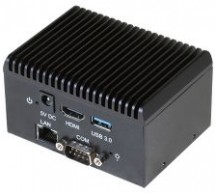 (Taipei, Taiwan – October 4, 2018) – AAEON, a leading developer of advanced IoT solutions, releases the UPC-GWS01, the world's smallest x86-based industrial computer. Just 91mm x 67mm x 55.2mm in size, the system is highly versatile and boasts onboard storage, WiFi, Bluetooth, and a comprehensive I/O interface. The UPC-GWS01, which has already won a Computex d&i Award, is built around AAEON's state-of-t ...
Read more

›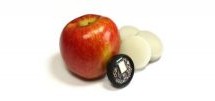 Puck.js is a low energy smart device which can be programmed and debugged wirelessly with JavaScript. It is both multi-functional and easy to use.  This beacon uses a custom circuit board with the latest Nordic chip, Bluetooth LE, Infrared transmitter, NFC, magnetometer, temperature sensor, RGB LEDs, and much more. Unlike other beacons, Puck.js comes with the open source JavaScript interpreter Espruino pre- ...
Read more

›