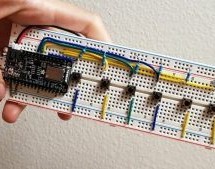 Ever hear of Microsoft Soundscape? We hadn't, either. But apparently it and similar apps like Blindsquare provide people with vision problems context about their surroundings. The app is made to run in the background of the user's mobile device and respond to media controls, but if you are navigating around with a cane, getting to media controls on a phone or even a headset might not be very convenient. ...
Read more

›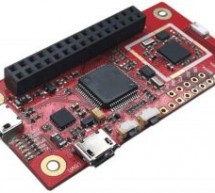 Linaro, a collaborative engineering organization consolidating and optimizing open source software and tools for the ARM architecture, is bringing together industry and the open source community to work on key projects, reduce industry wide fragmentation, and provide common software foundations for all. During the last Linaro Connect event at Las Vegas, a new BLE(Bluetooth Low Energy) product had been debut ...
Read more

›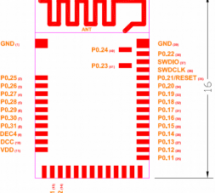 The open hardware innovation platform Seeedstudio produces the MDBT42Q, a Bluetooth Low Energy (BLE) module. It is a BT 4.0, BT 4.1 and BT 4.2 module designed based on Nordic nRF52832 SoC, a powerful, highly flexible ultra-low power multiprotocol SoC ideally suited for Bluetooth low energy, ANT and 2.4GHz ultra low-power wireless applications. MDBT42Q features a dual transmission mode of BLE and 2.4 GHz RF ...
Read more

›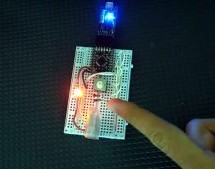 All the cool projects now can connect to a computer or phone for control, right? But it is a pain to create an app to run on different platforms to talk to your project. [Kevin Darrah] says no and shows how you can use Google Chrome to do the dirty work. He takes a garden-variety Arduino and a cheap Bluetooth interface board and then controls it from Chrome. You can see the video below. The HM-10 board is c ...
Read more

›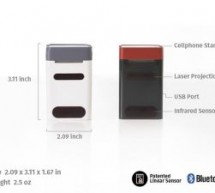 Serafim is a company of some talents and experts in optoelectronics industry, and it aims to offer affordable, useful, and cool consumer electronics for a better computing experience. The latest amazing product by Serafim is: iKeybo! iKeybo is a virtual projection multilingual keyboard that can turn any flat surface into a keyboard. iKeybo can work as a piano too. Check this video to see iKeybo in action: i ...
Read more

›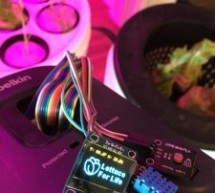 SUMMARY A device that can be used to control up to 4 different Hydroponic/Aeroponic Systems at once. The device will control the components of the system and will display notification to a LCD screen and allow the user to customize settings via Bluetooth. This system will be user friendly and optimized for fast growing so that even the least experienced user can grow lettuce with minimal maintenance require ...
Read more

›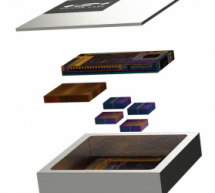 Acknowledged as the UK's leading source of advanced embedded technology, Solid State Supplies Ltd. now offers the world's smallest Bluetooth® Low Energy (BLE) SiP module from Silicon Labs. With a package size of 6.5mm x 6.5mm x 1.4mm the BGM11S Blue Gecko SiP (System in Package) module targets applications where ultra-small size, reliable high performance RF, low power consumption, full modular certificatio ...
Read more

›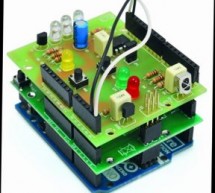 Managing some of house devices with its IR remotes may be annoying if you are out of its line of sight. You will have to interrupt the work you are doing, move to another room, turn down the volume of your Hi-Fi for example, then go back and resume your work. Assume you can use bluetooth instead of this process, it will be a time saver and it will maintain your focus. Using an Arduino UNO with IR and Blueto ...
Read more

›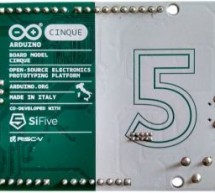 After announcing "HiFive1" at the end of 2016, SiFive is introducing its second RISC-V based development board "The Arduino Cinque". It is the first Arduino board that is featuring RISC-V instruction set architecture. Arduino Cinque is running SiFive's Freedom E310, one of the fastest and powerful microcontrollers in the hardware market. It also includes built-in Wi-Fi and Bluetooth capabilities by using th ...
Read more

›
A development platform for the Android open source project (AOSP) has been created by Huawei. The ARM-based hardware is part of the Linaro open source collaborative engineering organization developing software for the ARM ecosystem. Recently, Huawei has launched the HiKey 960 96Boards development platform to provide access to the latest ARM mobile technology for AOSP developers. Fortunately, You can find th ...
Read more

›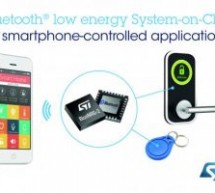 Introducing its latest-generation Bluetooth Low Energy (BLE) System-on-Chip, ST Microelectronics hghlights low power, small size, and high performance to enable widespread deployment of energy-conscious, space-constrained applications with BLE connectivity. The device provides state-of-the-art security and is Bluetooth 5.0-certified ST uses an ARM Cortex-M0 core to provide low-power, extremely efficient, 32 ...
Read more

›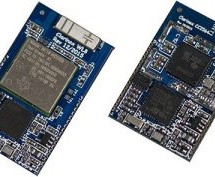 Clarinox Technologies Pty Ltd was formed with the aim of providing cost effective and innovative wireless embedded systems solutions to business. Due to the experience of the Clarinox team, more embedded systems are designed to develop leading edge solutions. In addition to delivering flexible and robust wireless protocol software for embedded systems developments. Clarinox hottest products are Koala® Conne ...
Read more

›