Foxconn has combined its high-density, fan-less, and highly efficient edge computing solution, "BOXiedge™", with Socionext's high-efficiency parallel processor "SynQuacer™" SC2A11, and the Hailo-8™ deep learning processor. The new combination provides market-leading energy efficiency for standalone AI inference nodes, benefiting applications including smart cities, smart medical, smart retail, and industrial IoT.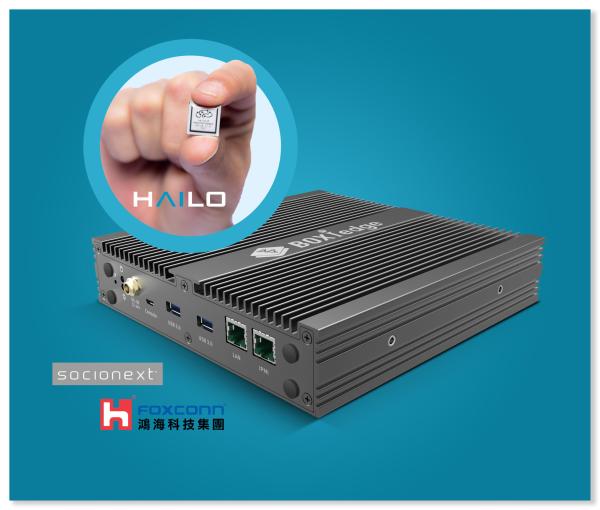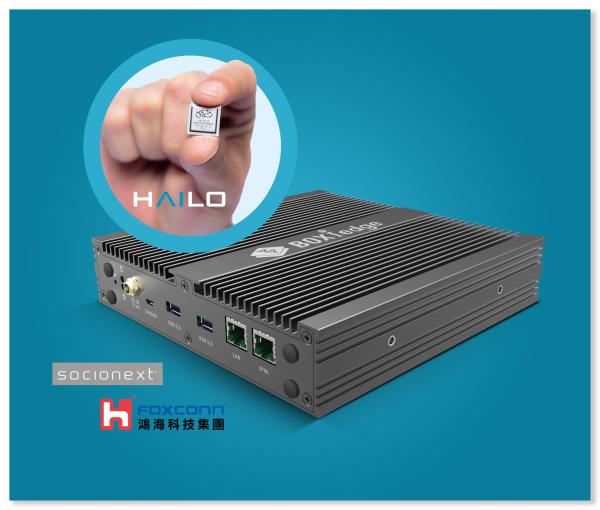 Robust Solution Processes More Than 20 Camera Streaming Inputs in Real Time
In a global AI market forecasted by research firm IDC to approach $98.4 billion in revenue in 2023, this joint solution helps address the need for cost-effective multiprocessing capabilities required in video analytics, image classifications, and object segmentation. The robust, high-efficiency product is capable of processing and analyzing over 20 streaming camera input feeds in real-time, all at the edge. The result is a high-density, low-power, complete local VMS server, ensuring top performance for video analytics and privacy, including image classification, detection, pose estimation, and various other AI-powered applications – all in real time.
"Our vision at Foxconn is to pave the way for next generation AI solutions," said Gene Liu, VP of Semiconductor Subgroup at Foxconn Technology Group. "We are confident that this strategic collaboration with our long-standing partner, Socionext, alongside Hailo, will do more than that. We recognize the great potential in adopting AI solutions for a multitude of applications, such as tumor detection and robotic navigation. This is why we are proud to say that our edge computing solution combined with Hailo's deep learning processor will create even better energy efficiency for standalone AI inference nodes to positively impact rapidly evolving sectors including smart cities, smart medical, smart retail, and industrial IoT."
Read more: NEXT-GENERATION AI PROCESSING SOLUTION FOR VIDEO ANALYTICS AT THE 'EDGE