WiFi 5 also known as 802.11ac has been around for a while now, but few boards have adopted it. The WiFi 5 might easily be confused with the general WiFi (802.11 b/g/n).  The WiFi standard 802.11ac is capable of 1300 megabits per second (Mbps) which is the equivalent of 162.5 megabytes per second (MBps), this is 3x faster than the typical 450Mbps speed attributed to 802.11n. So obviously WiFi 5 promise so much in the development of next-generation IoT and connected applications.
WiFi and Bluetooth connectivity almost always come together and having both WiFi and Bluetooth always gives a system more robustness. The Expressif ESP32 WiSoC is one of such solutions that offers engineers Wifi 802.11 b/g/n and Bluetooth 4.2 but what about the early movers that wants to try the best of both technologies, i.e., WiFi 5 and Bluetooth 5? Well, Espressif Systems doesn't yet offer anything in that domain, instead, you might have to consider the less known UniSoC UWP5661 Arm Cortex-M4 WiSoC chip.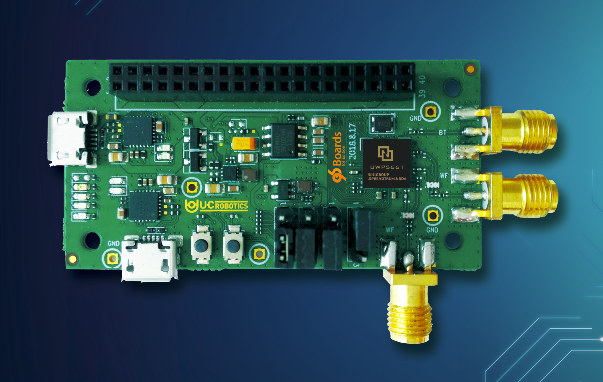 Little information is currently available about the WiSoC chip, but the SoC is what will power the soon to be launch IVY5661 96Boards IoT Edition board that features 802.11ac (WiFi 5) and Bluetooth 5 by UcRobotics. The new IoT hardware platform is believed to run the Zephyr OS, and no build documentation is currently available as nothing is available on the product page here.
Below are some the IVY5661 board specifications:
SoC – UniSoC UWP5661 dual core Arm Cortex-M4 microcontroller @ 416 MHz manufactured with 28nm process
Storage – 32Mbit NOR flash
Connectivity (built-in SoC) – Dual-band 802.11ac 2×2 MIMO WiFi, Bluetooth 5
USB – 2x Micro USB
Expansion Interface – 96boards LS (Low Speed) connector with UART, I2C, SPI, I2S, GPIO
Misc – 4x user LED, 2x reset and user button
Power Supply – 5V via Micro USB port
Dimensions – 60 x 30 mm (96Boards IoT edition form factor)
Well, that's all we know about the UniSoC UWP5661 Arm Cortex-M4 WiSoC chip and the IVY5661 96Boards IoT Editionboard pending to be launched. For the meantime, we will keep working around the ESP32 WiSoC while appreciating the amazing community making all these possible.