Microduino studio launched the first kickstarter in September 2013, introducing the brand new Arduino-compatible development board—Microduino. We achieved success with the unique Upin27 interface, compact size, rich expansion boards as well as many applications. Over the past year, Microduino community has been growing rapidly. Now we have nearly 10,000 players worldwide.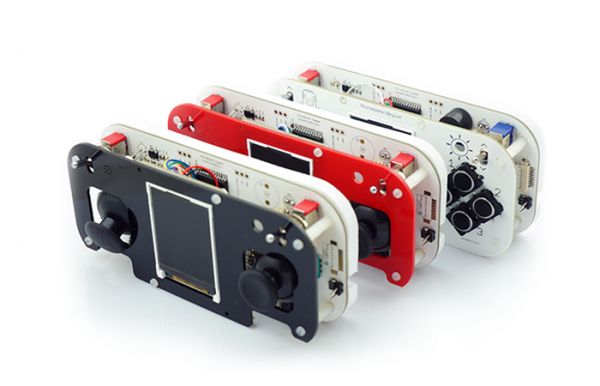 Our community members have made a great number of amazing applications with these small but powerful boards. ( Open Source Watch copyright belongs to DoNothingBox LLC.)
\
At the 25th anniversary of the Gameboy console, we are now releasing Joypad – 8-bit multi-functional game console to show our respects to Gameboy–the most classic game console in the history.
With this elegantly designed little Joypad, we are hoping to bring you the greatest joy from your childhood memory. The best thing is it's completely open source and you can even create and develop your own game to inspire your imagination. Moreover, it's not only a game console, it's also a remote controller for other devices, such as Quadcopter, robot and cell phone, etc.
For more detail: Microduino-Joypad: an open source 8-bit game console & more!