Proximity sensors working on an induction principle are able to detect ferrous and non-ferrous metals very reliably.
For those of you, who already work in this field, there´s everything clear for you probably and you know well, that induction sensors are literally one of the keystones for an industrial automation. For all of you, who´re not familiar with these important components yet, we bring this short description.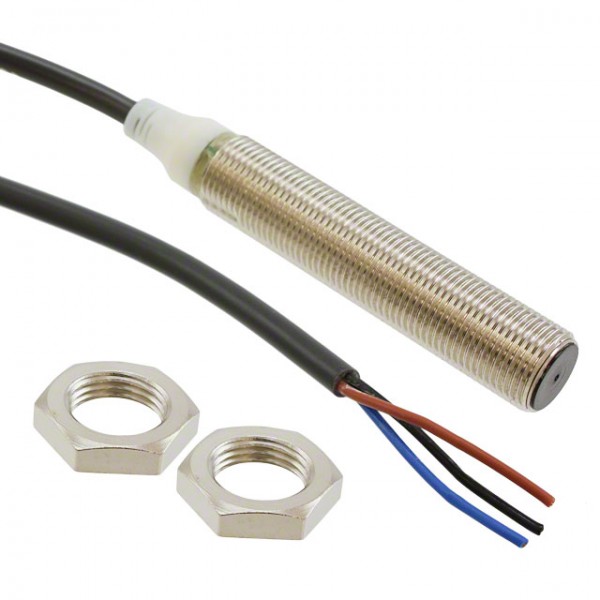 Induction sensors use the fact, that metal parts placed near an oscillator coil are able to change condition in a given oscillating circuit. Such a change (stopping of oscillations) can be reliably evaluated and to gain a confirmation about a presence of a metal subject in the sensor´s range. Induction sensors typically work on a frequency of hundreds of Hz up to a few kHz.The bigger the size of a coil (and also a sensor), usually the higher is the resulting sensitivity of a sensor (sensing range). But at the same time a bigger sensor usually works on a lower frequency, that´s why even a maximum sensing frequency is lower. From this reason it´s usually better to use a smaller type to detect fast moving objects.
Omron, as a top class producer of industrial sensors has in its portfolio a lot of series of induction proximity sensors, in numerous versions. A typical representative of well-known widely used sensors is the Omron E2A series. E2A has increased detection range and it´s encapsulated in a body from a nickel pated brass (M12-M30) or a stainless steel (M8). A lot of versions and diameters can be found here (M8/M12/M18/M30), versions with connectors or wire leads and also shielded and unshielded versions.
For more detail: Induction sensors don't need a touch, they're satisfied by proximity