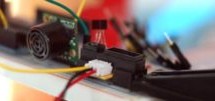 In past tutorials, we have covered temperature, color, time, direction, but never distance or proximity. I think I strayed away from this because most of the lower cost proximity sensors are pretty drop-dead-simple to use and thought it might not be that useful. But the time has come, I'm writing about some distance/proximity sensors. While using them is technically simple, I have 3 pretty different sensors ...
Read more

›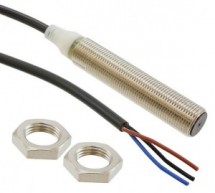 Proximity sensors working on an induction principle are able to detect ferrous and non-ferrous metals very reliably. For those of you, who already work in this field, there´s everything clear for you probably and you know well, that induction sensors are literally one of the keystones for an industrial automation. For all of you, who´re not familiar with these important components yet, we bring this short d ...
Read more

›
Origami is the traditional Japanese art of paper folding. In this project, with a little help from an Arduino, you can bring your origami into the 21st century and make it an interactive art! The result shown here uses Bare Conductive paint to give an origami flower proximity sensing powers. When you put your hand close by, it triggers a small vibrating motor, and the flower wiggles around to sa ...
Read more

›