In this project, we will use several ultrasonic sensors to create a robot car with obstacle detection feature. The sensors will help us estimate the distance of the car from the nearby obstacles. Thus allowing us to create routines that we can execute when the car is about to hit the obstacle while moving. If you want to know more on how an ultrasonic sensor work, please refer to 4Duino Ultrasonic Sensor pr ...
Read more

›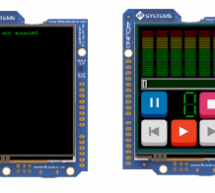 The Sound Module-II or the SOMO-II is a small and efficient audio module from 4D Systems that is able to play .mp3 or .wma audio files in the convenience of accessing it within a microSD card or a USB Flash drive (by using external components). The aim of this project is to showcase the basic functions of the SOMO-II Audio Module such as the Play, Pause/Stop, Next, Previous and the Volume controls. The equa ...
Read more

›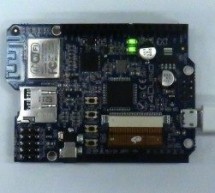 In this project, we will learn how to control the on board 4Duino LED via I/O port (D13) from web browser. In built ESP8266 Wi-Fi module is configured as server enabling the 4Duino to receive commands from a web browser (client). How it works Note: This project could be carried out only if the Client and the Server are in the same network because your home router prevents the 4Duino server to be accessed fr ...
Read more

›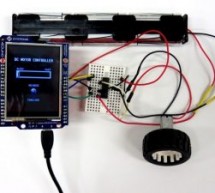 In this project, we will learn how to control the speed and direction of a DC motor via I/O ports with PWM output capability, a L293D quad half-h drivers IC and 4D Workshop widgets. In its simplest form, a DC motor has two wires which is connected to a power supply. Depend on whichever way current flows in the DC motor, this will determine the direction in which the motor will spin. Motors are often used in ...
Read more

›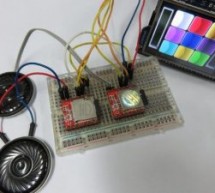 The 4Duino DJ Mixer is a fun and interactive project similar to a keyboard MIDI Controller that has the ability to play sample beats and songs. Before, DJ and music artist needs to use computers, recording and playback devices before they can mix and play their own customized music. But using this project, the user can utilize the 4Duino LCD screens and the 4D SOMO-II music module. The 4Duino will serve as ...
Read more

›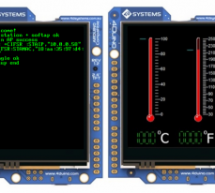 In this project we will quickly create a 'temperature monitor' that measures the ambient temperature of a room or an outdoor space. The temperature is measured by TMP35 temperature sensor and is displayed on the 4Duino screen. The data is also sent to Thingspeak IoT platform which enables data logging over a period of time. How it works Components 4Duino TMP 35 Temperature sensor Bread Board Jumper cables µ ...
Read more

›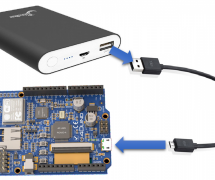 Home Security project is a password oriented security device. This uses 4Duino display as the user interface where the password can be entered. 4Duino is also used as the host device in this project. It handles a buzzer, an ultrasonic sensor, a uCAM-II and a magnetic switch. As a home security device, it sends an alarm to the owner when there is an attempted entrance or any malicious kind of entrance. Initi ...
Read more

›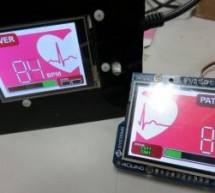 The Wireless Pulse-Rate monitor is a conceptual project made for hospitals and clinics, its main function is to minimise the time that nurses or doctors need to visit each patient in a hospital. Usually, Doctors and nurses visit each patient to check vital signs, by using this project, they can monitor the patient's vital signs even without visiting them, and this also allows them to remotely monitor the pa ...
Read more

›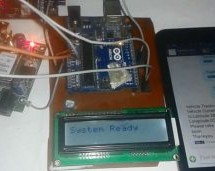 In our previous article, we have learned about "How to interface GPS module with Computer and How to make a GPS updated Clock". In this project we are going one step ahead with GPS and going to track a vehicle using GPS and GSM. This Vehicle Tracking System can also be used for Accident Detection Alert System, Soldier Tracking System and many more, by just making few changes in hardware and software. Tracki ...
Read more

›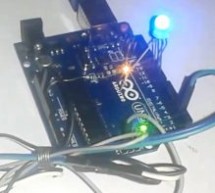 In last tutorial, we explained controlling a Robot using Wi-Fi and Arduino, and in this article we are with our next IOT Based Project- RGB LED Flasher using Wi-Fi. Here we have used Arduino and ESP8266 Wi-Fi Module to control the colors of RGB LED, through a Android Phone, over the Wi-Fi. In this RGB Flasher LED, we have used an Android Mobile App named "Blynk". Blynk is a very compatible app with Arduino, ...
Read more

›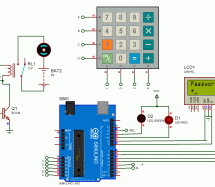 Security is the main challenging things in this modern world . Any one can enter your private home at any time to stole your property . To protect your home from thief you must be secured . In this project a motor is fitted to the door so that door will open only when password is matched . By doing this project you will also know concept behind relay . Since relay is mechanical switch between very high volt ...
Read more

›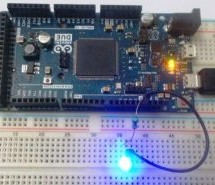 ARDUINO DUE is an ARM controller based board designed for electronic Engineers and Hobbyists. ARM architecture is very influential in modern electronics. We are using the ARM architecture based controllers everywhere. For example we are using ARM controllers in our mobiles, iPods and computers etc.  If someone wants to design industrial systems, it must be on ARM controllers. ARM controllers are very import ...
Read more

›