IBASE Technology Inc. a leading provider of Embedded Motherboard and Computing Systems, introduces its latest COM Express Type 10 (ET875) and Type 6 (ET870) COM Express; Modules based on the Intel® Atom™ processor E3900 series, Intel® Pentium® processor N4200 and Intel® Celeron® processor N3350.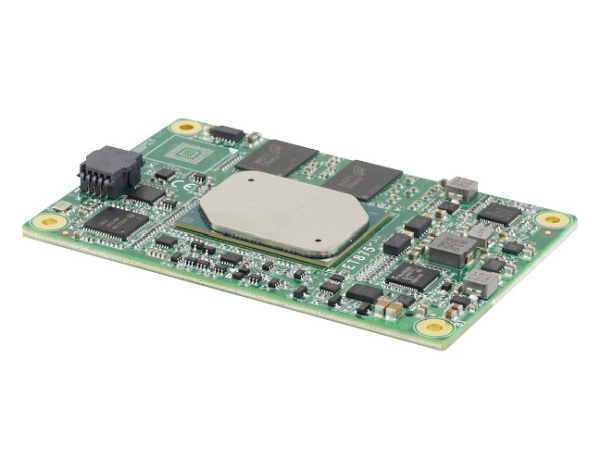 Designed for the needs of IoT embedded applications including amusement gaming, ATM/POS, medical imaging, and industrial control, these highly scalable mini modules combine powerful graphics performance and energy-efficient computing power to effortlessly handle various tasks. The ET875 and ET870 have a wide-temperature operating range from -40°C to +85°C and long-term availability, while supporting two serial ports, four high-speed PCI-e Gen2 lanes and TPM 2.0 for data encryption management.
Measuring 84mm by 55mm, the new ET875 is equipped with the Intel® Gen 9-LP SoC-integrated HD graphics with 18 execution units and supports two independent displays – 1x DD and 1x LVDS or 1x eDP and eMMC storage option (up to 32GB). Its interfaces comprise two USB 3.0/3.1, eight USB 2.0, and two SATA III (via IP417 carrier board). The compact ET870 (95mm x 95mm), on the other hand, has three USB 3.0, four USB 2.0 and two SATA III (via IP419 carrier board). It features the Intel Gen 9 SoC-integrated HD graphics, and two display interfaces – 2x DDI and 1x 24-bit dual-channel LVDS or eDP.
The IBASE ET875 and IBASE ET870 are currently available. For more information, please visit www.ibase.com.tw.
Read more: IBASE RELEASES COM EXPRESS MODULES WITH WIDE-RANGE OPERATING TEMPERATURE