An overview of the subscription process for Arduino Create Chrome App for Education.
About
This step-by step guide is intended for schools that are looking into a subscription of Arduino Create Chrome App for Education, and what to expect when purchasing.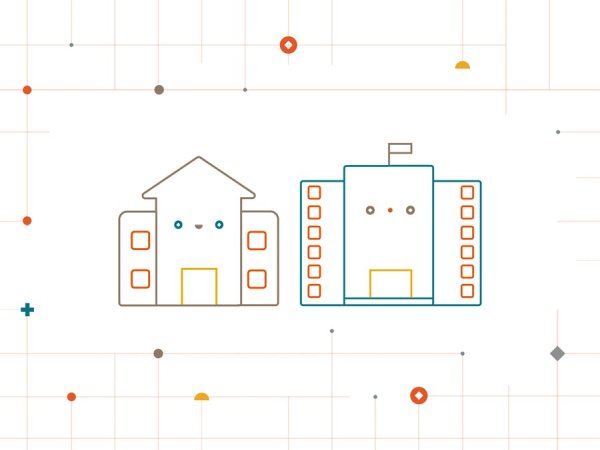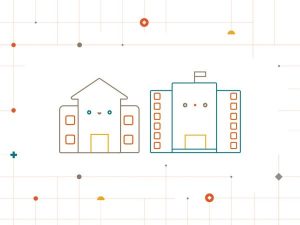 If you are an individual not in an education environment and want to use the Arduino Chrome App on your personal Chromebook, please visit the store. (Note that there is a five-day free trial.)
The Arduino Create Chrome App for Education allows students to write code and upload sketches to official Arduino boards (including Uno, 101, Mega, Mega ADK, Esplora, Nano (ATmega328), Micro, Zero, MKR1000, MKR Zero, MKR Fox 1200, MKR GSM 1400, MKR WAN 1300, Pro and Pro Mini (ATmega328)) from your browser on Chrome OS devices.
Arduino Create is hosted online, therefore it will always be up-to-date with the latest features and support for new boards. Students' sketchbooks are saved on the cloud, always backed up and accessible from any device.
SUBSCRIBE TO ARDUINO CREATE CHROME APP
What Do I Need?
To subscribe, you will need to create an Arduino ID, a valid credit card, and the email addresses of the users you want to enroll. We also have a solution for students that do not have access to email.
Is a credit card the only available payment method?
Yes you can subscribe only with a valid Credit Card, we are going to add a Purchase Order option in the future.
I just want to test out this app to make sure it fulfills my school's needs, what shall I do?
We recommend you make a subscription just for yourself and pay $0.40, this will last for a month. If you are satisfied with the app you can add your students, if not you should just cancel the plan.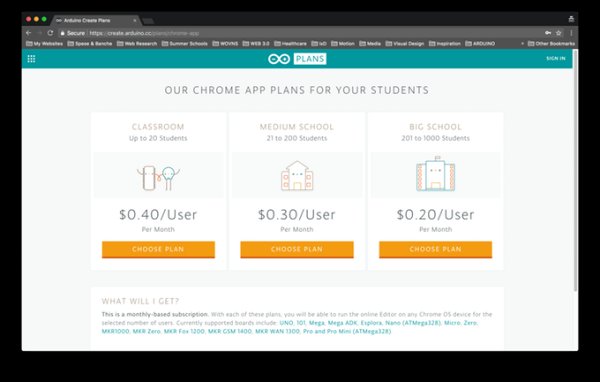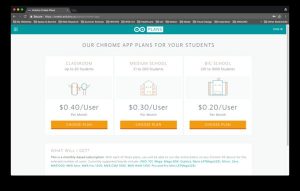 Create an Arduino Account
An Arduino account is all you need to purchase a subscription for your classroom.
Create a new Arduino Account via this link. Complete the sign up registration form, then hit the 'Create Account ' button. You will receive an email with a link to activate your account. Once you select the link, a new page will open with your confirmed account information.
Read more: How to Subscribe to the Arduino Chrome App for Education