latforms are both useful to know at a professional level, and simply fun to engineer and code. The 2022 Complete Raspberry Pi & Arduino Developer Bundle helps everyone from coding experts to new engineers get the most from these popular tools.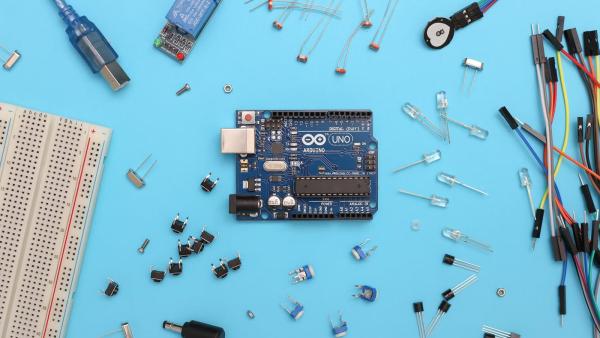 Edouard Renard, the bundle's instructor, designs his courses to be learned one step at a time, with an emphasis on practice and applying knowledge to better retain it. Renard, in addition to his work as an instructor, is a software engineer and has built a robotic arm using Arduino and Raspberry Pi, among other technologies, experience he uses in his teaching.
For makers who are just getting into coding, there's a discussion of using the Linux command line and some common types of code used in these kinds of projects. Makers can then learn C++, ROS2, and the basics of Python to get up to speed. Each go through basic tasks and offer code-along methods to practice until you're comfortable enough to apply your knowledge to projects.
More experienced coders can start with detailed looks at the Arduino and Raspberry Pi platorms, before moving in object-oriented programming in Arduino. A "next level" course moves onto more advanced topics. If you've worked with the ROS1 operating system for robots, you'll learn how to bring your code in ROS2 smoothly and easily.
Along the way, you'll learn how to incorporate sensors into builds, have Arduino and Raspberry Pi share data to improve projects, add screens and other features, and even build a complete intercom system that can deny access to unwanted guests.
Understanding how consumer electronics work is both enlightening and a good method for spotting and patching problems. The 2022 Complete Raspberry Pi & Arduino Developer Bundle gets you started for $39.99, a 97% discount off the $1800 MSRP.
Source: Get started in robotics and microcontrollers with this bundle