AC and DC current measurement with a truly exceptional feature, removable jaws, for easy access to measured wires and comfortable monitoring of the display even in extremely tight spaces.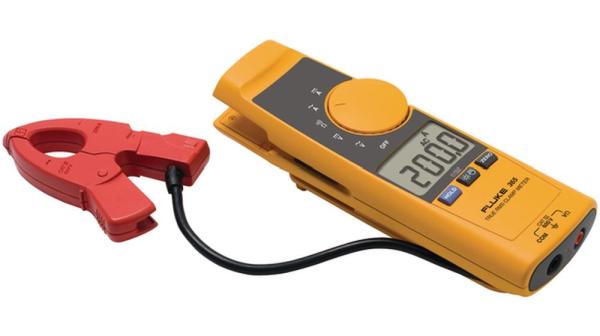 There are many "standard" clamp multimeter types on the market, and only a few of them step a bit out of the line because of their construction. These certainly include Fluke 365.
Miniature and, also, removable pliers connected to the instrument with a soft, flexible cable (90 cm) allow measurement even in areas where conventional pliers would be of no help. For example, in distribution boxes containing a big amount of cables, typical for industrial automation and solar segment.
Key Features And Benefits:
Measurement of AC and DC current 200 A (0.1A resolution)
Measurement of DC and AC voltage 600 V (0.1V resolution)
Resistance measurement (0.1Ohm resolution)
Detachable jaws facilitate access to the wires as well as viewing the display
Built-in luminaire allows lighting and identification of wires in the equipment
CAT III 600 V
Compact ergonomic designEMC Immunity
State-of-the-art signal processing allows use in environments with high electrical noise
Large, easy-to-read backlit display
Automatic range selection
Fluke TL175 soft case and high-strength test leads included
Read more: FLUKE 365 – INDUSTRIAL CLAMP MULTIMETER WITH REMOVABLE JAWS