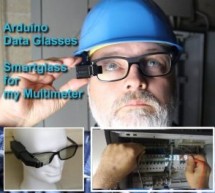 https://youtu.be/lkl6yVauCKg Video of the working device Trying to build a cheap Arduino Data Glasses for everybody. Why? I just wanted one. It's working, and now it can even help to avoid accidents. From the first idea to the working prototype, it took 4 Month The challenge was, that It should be constructed out of common materials that can be found easily. The project is more about how to build the optica ...
Read more

›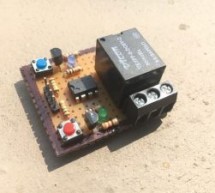 In electronics, a device is said to be a latching device if it maintains any particular fixed state even after removal of the input signal. The same also applies for electronic/electromechanical relays. Basically the electromechanical relays that are used today are of two types: 1. Non-Latching Relay : These relays are most widely used where energy consumption is basically not an issue.This type relay(s) co ...
Read more

›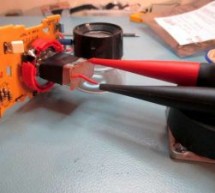 Today I will show a very simple ionization chamber that can detect radioactivity. I was able to detect with it ionizing radiation from a smoke detector (Am241 isotope). It's also immune to electromagnetic interference (EMI) due to a good shielding. This device doesn't explicitly use any power supply. It's connected to a multimeter set to measure resistance, in this mode, the multimeter provides a small volt ...
Read more

›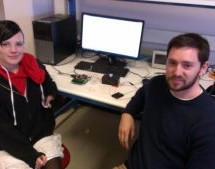 The purpose of this project was to design a functioning digital meter to measure voltage, current, and resistance to a known accuracy. The project involved the integration of hardware and software to take an input measurement signal from a pair of high and low leads that was then displayed on an LCD per the rotary selection switch (similar to the operation of most commercial digital multimeters). Dig ...
Read more

›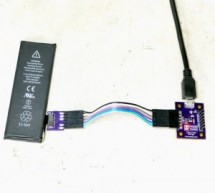 Troubleshooting iPhone problems can be a daunting task sometimes considering how complicated they are. It's easy to overlook the simple things and on occasion you may replace parts that don't need replacing. Batteries are no exception. I have seen technicians often replace batteries when they may not necessarily need to be or ignore the fact that they could be the cause of the issue at hand. To remedy this ...
Read more

›
This tutorial is going to teach you the basics on using Flux Sensor of 2.2 inches. Step 1: Introduction Description: It is a flex sensor which is 2.2 inches in length. This sensor works by bending the sensor itself. As the sensor is being flexed or bent, the resistance across the sensor increases. The greater the angle of bending, the greater the resistance. This can be tested with multimeter. The resistanc ...
Read more

›
Learn how to make an LED matrix controlled by an Arduino. Scroll down further for step by step photos and more details. You'll need the following parts: a prototyping board, (2) 8 pin headers, (8) 200 ohm resistors and (64) red LED bulbs. Arrange the LEDs in the board according to the design you've chosen: either common row anode or common row cathode. Solder the LEDs to the board, being careful to not to c ...
Read more

›
Most projects include at least one LED. Before soldering the LED, how can you determine if the color and brightness meets your needs? After that, how do you calculate the correct value resistor? Many years ago, I built a handy compact LED testing tool based on the LM317L adjustable current regulator. (You'll definitely want to click on that link before continuing with this article.) It ended up being one of ...
Read more

›
It has been a while since i posted my Tinker Rule which i made during college days. I received a few requests for the ready to etch pdf which helped me gauge if this seemed to be useful to people. The response was somewhat positive and so, i decided to put in some extra effort and make it handy, portable and manufacturable ! My initial scale was big and not handy, So, this one should be small and compact an ...
Read more

›