With its eyes on the growing market for portable medical systems, Analog Devices is aiming to win designs in both high end and low power portable systems with its latest 8-channel ultrasound receivers.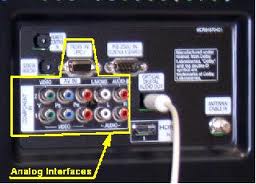 "Medical imaging systems such as ultrasound monitors are becoming low power portable and handheld devices and a trigger is the level of semiconductor integration that is now possible," Patrick O'Doherty, vice-president for the healthcare group at Analog Devices, told Electronics Weekly.
ADI introduced its first integrated ultrasound receiver chip three years ago, now the company has moved to a silicon germanium (SiGe) process technology in two ultrasound receivers – one optimised for high accuracy, low noise performance and the other for power consumption.
"Ultrasound equipment designers must continually balance the demands for higher image quality and increased power efficiency in a range of systems," said O'Doherty.
The AD9728 and AD9729 receiver chips each integrate low noise data converters with variable gain amplifiers and I/Q demodulators for implementation of CW (continuous wave) Doppler processing.
One of the performance benefits of the SiGe process technology is an output-referred large-signal SNR of up to 67dB, which can be used in high sensitivity systems where power consumption is perhaps less of an issue.
The receivers feature a variable gain range of 45dB, a fully differential signal path, an active input preamplifier termination, a maximum gain of up to 52dB, and an ADC (analogue-to-digital converter) with a conversion rate of up to 80Msample/s.
There is also an integrated second-order anti-aliasing filter placed before the ADC and programmable from 8MHz to 18MHz
In CW mode, the AD9278 features power consumption of 25mW per channel, while the AD9279 offers low power consumption of 50mW per channel.
For higher accuracy systems the devices can be used in low noise TGC (time-gain-control) mode.
Higher accuracy inevitably means increased power consumption, so the AD9278 consumes 88mW per channel at 40Msample/s, and the AD9279 consumes 139mW per channel.
For these high-end systems, the AD9279 offers a highly configurable LNA featuring low input-referred noise density of 0.67nV/?Hz.
Medical imaging applications, including ultrasound systems, represent one of Analog Devices' most important medical systems market areas. The other areas are patient monitoring systems such as blood and heart rate monitors, and laboratory analysis tools.
According to O'Doherty, two interesting emerging medical systems applications areas are homehealth products and implantable systems.
"This is seeing the design of a new class of vital-signs monitor with higher levels of intelligence in the system, which can be provided by new types of highly integrated semiconductors," said O'Doherty.
Medical market research firm InMedica (IMS Research) predicts worldwide ultrasound system revenues will grow from $4.9bn in 2009 to more than $6bn by 2012.
For more detail: Eyes medical imaging market for analog Devices